"That's gonna be a no from me dog." 
– Jeff, after looking at WeWork's S-1
Hey there carnivores,
Markets rose on some "good enough" news, including Hong Kong's decision to roll back a controversial law that sparked political unrest and renewed hope that there won't be a no-deal Brexit.
And today we're discussing the biggest IPO sh*tshow since Uber: WeWork (… er, We?)
Keep raging,
Jeff & Jason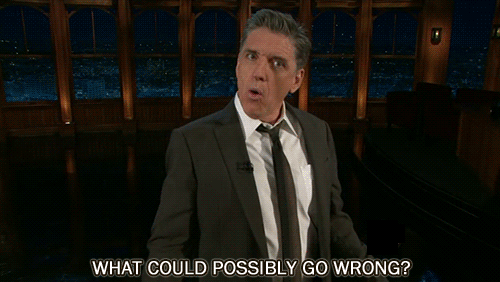 WeWork is planning an IPO later this year, but first, the company is cleaning the skeletons out of its closet in order to ensure it doesn't fall flat on its face like Uber and Lyft. RIP in peace.
In a half-hearted attempt to appease potential investors, CEO Adam Neumann is returning $5.9M of stock issued by WeWork's parent, The We Company, which the company granted its founder for trademarking "We." Let that sink in for a second…
Neumann and co-founder Miguel McKelvey started We Holdings LLC as an investment vehicle and initially trademarked the term "We" through the company. For their novel idea and heroic effort, the co-founders were granted stock when the company made the decision to rebrand earlier this year. A decision they helped drive…
The latest hiccup rehashes concerns that the company and its less than scrupulous founder take corporate governance about as seriously as Deutsche Bank employees take promises of bonuses. Red flags have already been raised related to favorable loans provided to Neumann and other execs as well as the CEO's ownership of space leased to WeWork. 
Can't spell women without 'we'
We's PR department had its hands full this week. According to those close to the company, WeWork is hiring its first female board member, Frances Frei. The Professor of Technology at Harvard Business School is a well-deserving candidate, though some feel the move is being made for the wrong reasons.
Bottom line: "Adam Neumann is the kinda guy your mom warned you about when you're growing up." – Jeff

Every day you'll have a chance to open the kimono on one of our live strategies.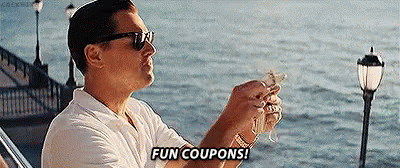 Jason "Busy Counting My Fun Coupons" Bond via his Weekly Windfalls strategy update on Wednesday, September 4th:
"Snapping necks and cashing checks! 
Decided to let it rip and cash in guys and gals. No other reason than I want to get paid.
AAPL $4800
GOOG $8000
QQQ $3300
TSLA $1000
AMZN $2300
UVXY $14000
SHOP even
VXX $6000
That's a big payday for me. Market looks great, I have no concern but, the last couple of weeks, I've watched my perfect portfolio get thumped by a Tweet. Not this week. That $40,000 is mine baby!
All cash in Weekly Windfalls tonight."
Looking to put a few more "fun coupons" in your pocket? Check out Jason's Weekly Windfalls strategy RIGHT NOW.

☑️ Have your people call our people. The US and China have agreed to meet… again, according to Chinese State-run media. According to the report, Steve Mnuchin, Robert Lighthizer, and Chinese commerce head Liu He ironed out the deal before the deal and set a date to meet in early October. Many believed the meeting would take place in September, but the "anything you can do, I can do better" approach to the trade war this past week, threw a wrench in those plans. Stock futures rose on the news.
☑️ Slack posted its first earnings since going public earlier this year, and… let's just say things did not go well. The email killer's share price dropped 16% over the course of the day, even though the firm beat its forecasted earnings and revenue growth for Q2. It probably didn't help that, in July, Microsoft announced its Slack-competitor Teams had a larger user base than Slack… and Slack didn't provide any numbers to the contrary, which certainly didn't help its cause. The AOL Instant Messenger on steroids also saw uptime drop below 99.9%, which in the tech world is, as the experts say, "bad." Talk about high expectations. 
☑️ Lab-testing startup uBiome, which focused on assessing users' health by inspecting their #2, filed for bankruptcy. The company filed for Chapter 11 on Wednesday, mentioning that it has an $8M bankruptcy loan ready to hold them over until it finds a buyer. The writing was on the wall, as the company laid off about half its global workforce back in July. You may recall that the company was under investigation for its alleged billing practices, which double-charged some customers. For their part, the company's co-founders were forced out of the C-suite and resigned from the board. Sh*t really does roll downhill. 
☑️ "There's a new sheriff in town" – DJ D-Sol to Lloyd's disciples. As many as 12 Goldman Sach's partners are likely to depart by the end of the year, with many of them already arranging to do so. Among the losses are Goldman's chief technology executive Elisha Wiesel and research head Steven Strongin. Just this week, GS said bon voyage to Marty Chavez, the former CFO who was responsible for building out GS's tech offerings, and Jeff Nedelman a stock-trading senior partner. When the smoke clears, up to 15% of Goldman's partners could be gone by 2020.
☑️ Apple filed a prospectus to borrow in the US bond market on Wednesday, marking the first time the firm has done so since 2017. It's also the first time Tim Apple and the gang have dipped their toe into the bond market since US tax reforms allowed Apple to bring hundreds of billions of dollars back into the US at a more favorable tax rate. For those of you keeping track at home, Apple has no shortage of cash. As of July, the firm said it has more than $210B in cash on hand and marketable securities but plans to use the cheap debt to fund its share repurchasing program and pay dividends.
Related Articles: