"Smile. What, too soon?"
– Jason, trying to cheer up a SmileDirectClub shareholder
Markets were riding high at the beginning of the trading session on news that the European Central Bank was rolling out a new stimulus plan and rumors that POTUS wanted to make an interim trade deal with China.
And today we're diving deep on SmileDirectClub's disastrous IPO.
Keep raging,
Jeff & Jason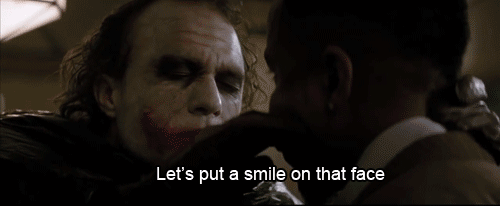 SmileDirectClub, the direct to consumer dentistry startup, was anything but smiles after its IPO yesterday. The company opened trading at $20.55 and proceeded to plummet 27% to $16.67 over the course of the day, marking the worst opening day of any unicorn start-up this year, and the 5th worst start of all 109 companies that have hit the market in 2019.
To put things in perspective, Uber only lost 7.6% on its opening day.
On Wednesday SDC priced its IPO at $23, above the expected range of $19 to $22. The orthodontist for poor people did manage to sell 58.5B shares, which helped the company raise $1.3B, temporarily valuing it at $8.9B. By the end of a trading session that went about as well as a root canal without novocaine, the companies value sat at approximately $6.4B.
But at least one of the two founders doesn't seem to be worried about first-day, erm, performance issues. Alex Fenkell went on to say "How [the stock] priced today I don't think is going to dictate what we're doing here." Keep telling yourself that, chief. 
Where did we go wrong?
Well, there are concerns over appetite for the product. Smile Direct Club is a pretty expensive service, starting at $1,895 for a two-year plan. Which is a relative bargain compared to the therapy bills stemming from the shame associated with a mouth full of jacked-up teeth… but still. 
Last year, SDC reported $423.2M in sales, a 190% jump from the year prior. The only issue with that? It more than doubled its losses to $74.8M. A sizable portion of that loss is directly attributed to $289.3M in marketing and general expenses, which explains why there isn't a site on the world wide web that doesn't serve up SDC ads.
Bottom line: "Kids are soft these days… if you can survive wearing braces in middle-school you can survive anything." – Jason

Every day you'll have a chance to open the kimono on one of our live strategies.
Speaking of IPOs…
Did you catch Ben Sturgill aka "Benny IPO's" webinar last night? 
If you did, congratulations on being the smartest guy in the room. You got to hear all about Ben's patented IPO Pay Day strategy and got a sneak peek at the IPO calendar cheat sheet and the 3 explosive trading opportunities in the life cycle of any new IPO… 
And if you didn't tune in… well, you're lucky we like you… 
We pulled a George Costanza and bootlegged a version of the webinar for your viewing pleasure…

☑️ For the first time in seven years, the United State's annual budget deficit has eclipsed $1T. August pushed the land of the free and the home of the brave into 4-comma territory, as expenses were $214B higher than revenue for the month. The tax cut of 2017 is an easy target to point the finger at, but it's worth mentioning that the deficit as a percentage of GDP has shrunk from 9.8% in 2009 *cough* recession stimulus package *cough* to about 5% now. 
☑️ There's news from across the pond… that's not about Brexit. British American Tobacco, the proud parent of Lucky Strike, is cutting 2.3k employees from its 55k strong workforce. Roughly 20% of the leadership team will get the ax in an effort to reduce management layers and cut costs. The savings will be reinvested in new business areas, with a goal of earning $6.1B of revenue from new products by 2024. Like… flavored vape cartridges. Too soon?
☑️ In a time when seemingly every other retailer is closing its stores (including its sister company Gap), Old Navy is bucking the trend. Old Navy plans to open 800 new locations as the company is in the midst of splitting off from its lesser performing siblings Gap and Banana Republic. After the split, which was announced in February, the two publicly traded companies are projected to have about the same in sales, as Old Navy's $16.6B in 2018 made up roughly half of the company's total for the year (shout out to suburban families across America stunting in matching 4th of July graphic tees).
☑️ Google will pay $550M to France to settle allegations of tax evasion. Four years ago, French prosecutors opened an investigation into whether the company evaded paying taxes (hint: it did) by failing to declare all of its activities in the country (another hint: it did). This isn't uncommon, as other big US tech companies report their sales in Ireland, which offers low corporate tax rates, to get around paying the higher rates in other European countries. Bring freedom fries back.
Related Articles: