Learn About Free Trades With Fidelity
F idelity joined many other investment companies in offering free trades to compete with other large firms and newer companies, giving investors cheap and easy ways to acquire stock. Fidelity also doesn't sell the right to execute to the highest bidder, which can provide huge advantages for investors. So is Fidelity the right brokerage service for you? Learn more about Fidelity and the advantages and disadvantages of commission-free trades.
Key Takeaways
There are no commission fees for online domestic stocks, exchange-traded funds, or options trades. Fees formerly were $4.95 for trades.
Though zero commissions can be advantageous for many traders, full-service subscriptions can offer useful insights for all investors.
Investors should still be aware of taxes and other fees that may apply to Fidelity transactions.
Fidelity no longer sells the right to execute trades to third-party firms, giving investors better value for their trades.
Free Trades With Fidelity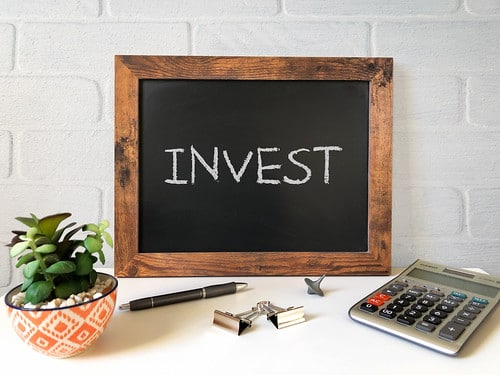 Image via Flickr by Got Credit
Boston-based Fidelity charges zero commissions for online U.S. equity trades, exchange-traded funds (ETFs), and options. Fees used to be $4.95 for trades. Options still do have contract fees, but they're less than $1 per contract. Several other fees also apply to options and ETFs, including management fees, sell fees, activity fees, and regulatory assessment fees. You'll also still pay taxes on the trades you make.
So just because commission fees no longer apply, you should still expect to shell out the money for other common fees and assessments. If commission-free trading tempted you to make more moves based on small market fluctuations, remember that you'll still get taxed at the same rate. However, removing the nearly $5 commission fee for each trade does open up options that you may have been hesitant to try before.
Industry-Leading Best Execution Practices
In a move that provides better customer outcomes, Fidelity no longer sells the right to execute trades to third-party firms, also called payment for order flow. This practice has been controversial because it encourages brokers to send orders to the highest bidder instead of the firm that may get the best results for the individual investor. In fact, this practice is outlawed in Canada.
Order execution encompasses accepting and completing a buy or sell order for a client. Trades from investors go to brokers, who then determine how to execute it. Third-party firms entice brokers (like Fidelity) to send trades their way for execution. The broker then gets to pocket the profits from the third-party firm. Individual investors may not get the best deal in instances where preference to execute orders goes to the highest bidder.
Many public brokerages have made similar moves to stop payment for order flow, which resulted in huge (think millions) losses and falling shares. Although Fidelity is a private company, one can assume that it will share similar losses. However, since this practice is essentially an industry standard, investors likely don't need to worry about Fidelity moving back to selling their trades to the highest bidder.
Why Pay Platform Fees and Commissions?
While zero fees are enticing, there could be services, tools, and other features that would justify paying more. Trading platform fees can vary from $50 to $200 a month, and commissions can range from $1 to $50 or more per trade. Broker-assisted trades may also incur a higher trade commission.
While most brokerage sites offer some free technical analysis tools, research guidance, and other helpful information for investors, you may want to consider paying for additional tools on a firm's online platform or as a standalone resource. Some brokerage firms use third-party technical analysis tools that are integrated into their platforms and made available to some traders.
Discount and online brokers charge minimal or no trade commissions, but full-service brokers are paid commissions that average $150 per transaction. Fees from full-service brokers have dropped in recent years, but are still much higher than discount and online brokers. The difference is you're paying for years of experience and education that come with full-service brokers.
Full-service brokers can charge more because they offer additional services like research, education, and advice. Full-service brokers earn their money through sales and growing their clients' investments over time. Some full-service brokers charge annual fees between 1-2% of the total assets managed. They may not charge per-trade commissions in these cases.
Full-service brokers are a good choice for people who don't feel comfortable researching and making their own trades. Brokers have an incentive to grow investments, as they earn more managing them. For example, you could open an account with a full-service broker who charges 1% annually. You start with $20,000, meaning the broker would get $200. If you have a high risk tolerance, the broker could pursue aggressive trading strategies, growing your investment to $30,000 in a year. The broker makes $300, and your investment grows exponentially.
Regardless of whether you choose to pay for a full-service broker or a discount one, you need to be aware of other fees. Brokers may charge for account maintenance, account transfer, account inactivity, wire transfer, and other fees. They can also charge you for not maintaining a minimum account balance. Fidelity does not charge fees for account transfers, account service, low balances, and more. Depending on the type of account you want to open, you don't even need a minimum balance.
Which Brokerage Should You Choose?
Firms like Robinhood, Charles Schwab, TD Ameritrade, and E*Trade have eliminated commissions on trades. Fidelity was actually the last powerhouse broker to make this move, so most well-known platforms are on an even playing field. Your choice will likely depend on a few factors, like:
Fees: Since most platforms no longer charge commission fees, you'll need to turn your focus to other charges, like contract and regulatory fees. While these fees are usually pretty small, they can add up quickly. Depending on the type of trading you favor, you could opt for a platform that offers the lowest fees for that specific type. For example, if you prefer investing in options, search for a brokerage that offers lower contract fees.
Services: Most brokerages offer similar services at comparable prices. However, you should still perform due diligence in finding a broker that offers a full range of services that meet your needs. Some services you may want to take advantage of include robo-advisers, automated investing, and personal wealth management. Since it's usually easiest to find one broker and stick with them long term, it's key to perform extensive research to find the one that will continue to work for you.
Features: Each platform has different features and tools that you can take advantage of, like proprietary rating systems, extensive research data, and educational materials. Based on your experience level, you may want to take advantage of different features, for example, educational materials if you're just starting out.
User Interface: This factor should be the least influential since it mainly comes down to your online experience. But don't disregard the user experience completely; a user-friendly site can make the trading process much more straightforward and simpler. You should be comfortable navigating the site and finding all of the tools and resources you need to make informed investment decisions.
T he best possible trade, complete with no commission, no payment for order flow, and money market cash, isn't a substitute for a sound investment plan. The competitive changes enacted by Fidelity and other brokers are a definite plus for individual investors, leaving more money available for investments and taking less money in fees. Investors may want to consider brokers with fees, including full-service brokers, depending on their level of comfort with researching and making their trades. However, they would need to justify the fees through higher investment returns.