The Basics of Equity Trading
The moment a person makes the decision to invest, they are faced with another decision. What type of investing do you want to do? There are several different answers to this question, but one of the most popular is equity trading.
What Is Equity Trading?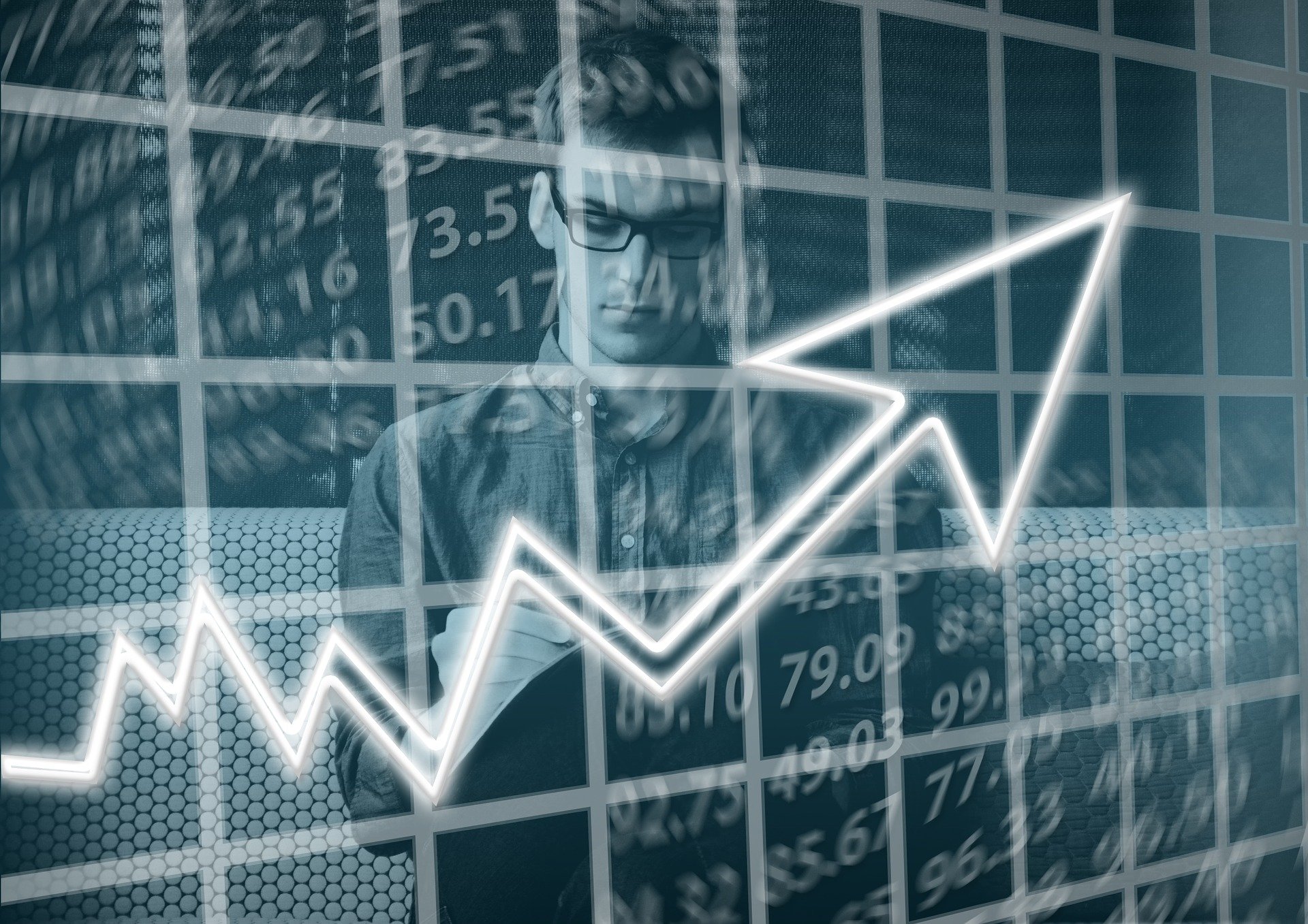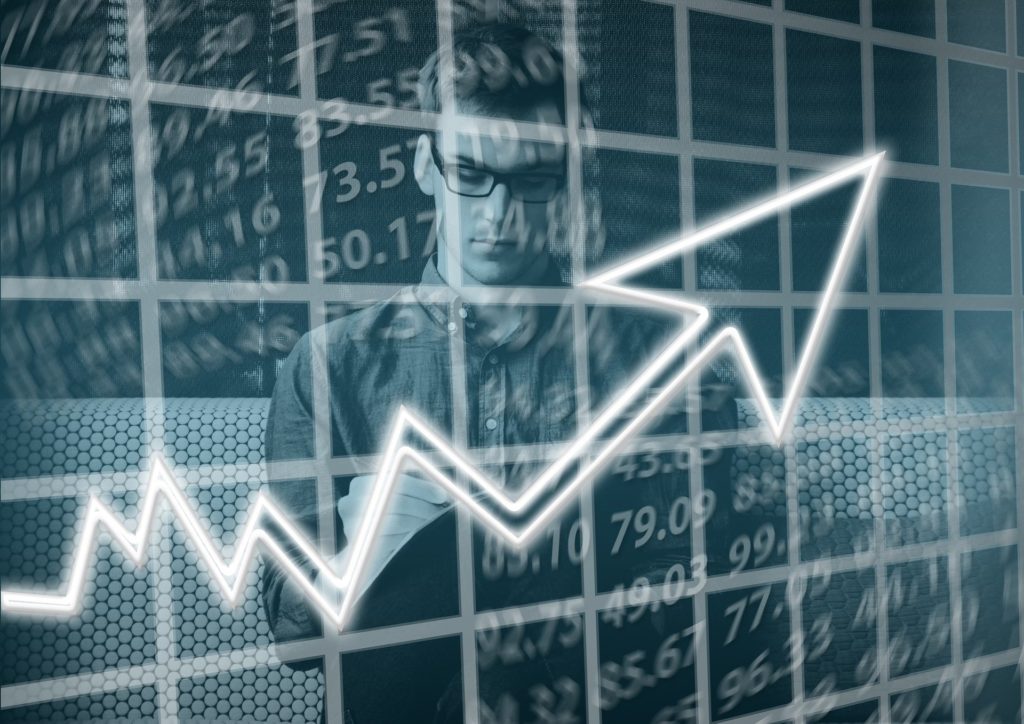 Image via pixabay by geralt
B y definition, equity represents something you own, such as your car, house, or stocks. The process of trading equities is what the majority of people think of when they think of the stock market. Equity trading is the process of buying and selling stocks in public companies. The owners of the stock are then considered owners within that company until they sell it.
It is important to stay on top of the ever-changing market when you trade equities. In order to get the most out of your trade in the future, consider purchasing stocks when they are at a lower cost. Once you own the stock, you'll see the profit grow as the price of the stock goes higher. The goal of an equity trade is to get the most profit for the stock when you are ready to sell it.
The Importance of Research
As with all investments, whether on the stock market or otherwise, you want to research your options. During this process, there are a few questions to consider:
What are your long-term goals? This is the most fundamental question to ask yourself before any investment. Do you have a set timeline before you want a return on your investment? Are you looking for something specific from the stock before you move on? Do you plan on passing the stock on to someone else? These are all long-term goal questions to ask yourself.
What type(s) of stock do you want to invest in? There are several different types of stocks and companies to consider. Do you have a passion for a specific industry? Have you ever wanted to own a piece of a particular company? Are you looking for a more secure option, or do you have more flexibility?
How much risk tolerance do you have? Another important consideration before your investment is risk tolerance. Are you willing to leave more flexibility, or do you want something with more stability in it?
Every investor is in a unique situation. Take the time to consider your answers to these questions before choosing your investments as you want to enjoy the reward of the investment, not regret it.
Types of Publicly Traded Stocks
Equities or publicly traded stocks are found in several different categories:
Domestic: These stocks represent all public companies based in the United States. Some of the investments in this category include variable interest equities. These are smaller companies that are controlled by contracts rather than a single party.
Foreign: These are public stocks from other countries that are recognized in the United States. Typically, a security investor receives a deposit receipt. It gives you proof of stock ownership even though the company is overseas.
Common: The most well-known type of public stock is common stock. These are the basic shares that a person can buy or sell, depending on the investment strategy.
Funds: There are several types of funds that represent equities:

Trust: A trust fund is something several people invest in. You can also own a personal stake in a trust. These types of funds cover several different industries, including financial and real estate. Investors also have the opportunity to get with natural resource trusts.
Closed-end: A closed-end fund is one that reflects the prices during any given day on the floor. They focus on the investment of different securities.
Open-end: These funds are commonly referred to as mutual funds. They do not reflect the prices on a given day of trading. Rather, they include a variety of investments that do not have a firm price at the end of the day.

Industry-based: Industry-based stocks reflect certain industries such as retail or financial services, where investors gain small ownership in the company. The performance of these stocks is often an indicator of a picture of the larger economy.
Pre-market: This broad category of stocks includes anything that is traded during the market's off hours. Typically these trades start between the time the morning news breaks and 9:30 a.m. when the market officially opens. There are several rules that regulate these trades in order to keep the trading floor as level as possible.
Tools Available to Equity Traders
As you continue to research potential equity trades that fit your financial path, there are several tools available to help guide decisions. This is not a decision you want to rush.
Stock Picking Apps
If you are researching potential trades on the go, you may want to check out one of the many stock-picking apps available. Some of the apps, such as TradeStation, allow you to do research on your computer as well as on an Apple or Android device. This particular app is also a very good tool for day trading.
One of the most important things you can do as you work the stock market is to stay on top of the news. A good way to track the news from the exchange is StockTwits. The app works much like Twitter, except it replaces hashtags with dollar signs. You can catch up on general news or click on a specific stock for more detailed information.
Stock Picking Software
Do you make most of your trades from your computer? There are several stock-picking software programs that can help navigate the ever-changing market landscape. Grism works with Yahoo Finance to give you information on markets around the world. It can help you analyze any potential purchase. There are also charts and watch lists to help you manage your portfolio.
Another software option is JStock. It tracks up to 26 different markets so you can constantly stay on top of your investments, whether they are domestic or foreign. If you are researching new purchases, JStock remembers things you bought and sold in the past. Let the software work as you go through the day. It even sends text messages when something important comes across the screen.
Stock Trading Websites
The third electronic research tool is the many stock trading websites available for consumer use. As you go through the available options, remember to check their fees to find what fits your needs. Due to the nature of the information on the site, you also want to know that the website you use is secure.
A well-known example of a fee-free website is Robinhood. It works with you, regardless of how much you are investing. Vanguard is a website that many long-term investors use. It can help you with strategies as well as learning about the residual income possibilities from your investments.
Building Your Portfolio
Now that you have done your research, it's time to build your portfolio. There are a few things to keep in mind when you are looking at how to trade equity:
Keep your research handy at all times. You'll want to update it regularly as you spend more time investing in and trading equities.
Research and find a broker that you are comfortable working with. There are several options available for any strategy.
Once you have your broker, it's time to figure out how many shares you want to own in a company.
The most exciting part of the process is when you buy the stock.
Remember that stocks change constantly, and it's important to stay on top of their performance to make sure you meet your goals.
Equity trading is the traditional form of stock trading that most investors think of. While it takes a little bit of research, there are several tools available to help you begin and continue your portfolio. This is not a consideration to take lightly as proper research helps you determine your strategy and the best equities trades for your situation.