What Are the Best Stocks News Apps?
W ith the amount of movement stock prices can experience in a day, reaction time is crucial to an investor's success in the market. This makes having a reliable stocks news app a huge asset for those looking to stay on top of the forecast and ongoing events. To help you find the best stocks news app for your investing needs, here is a list of some of the top apps on the market.
Top 10 Stocks News Apps
CNBC Breaking Business App
Bloomberg
Investing.com
StockTwits
E*Trade
MarketWatch
Thinkorswim
Yahoo Finance
Webull
Feedly
CNBC Breaking Business News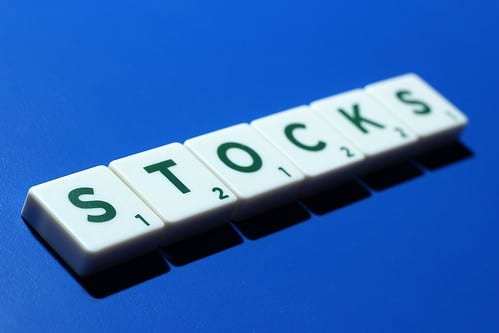 Image via Flickr by cafecredit
Offered for both Apple and Android devices, the CNBC Breaking Business News app provides economic analysis, official advisor options, and 24-hour coverage of global stock markets. In addition, the app also gives users access to top business updates and news on technology, politics, energy, health care, and more, giving users a comprehensive view of stock-specific events and a wide array of factors that could affect the market. Investors also opt into free daily U.S. live-stream previews, a live stream of CNBC TV news, full CNBC episode streaming, and podcasts.
Bloomberg
With up-to-the-minute global trackers on bonds, commodities, and currencies all over the world, Bloomberg is one of the best apps for stock news available. The platform is easy-to-use, and users can even organize the latest market data by specific regions or sectors. With so many options for customization, it's easier than ever before for users to make smart investment choices. In addition, the app showcases articles from Bloomberg's award-winning financial journalists, putting information from the industry's leading experts right at your fingertips.
It's important to note that investors with diverse portfolios may require more information than the app provides. To make up for this, Bloomberg offers users proprietary portfolio tools, access to various financial media channels through their audio and video services, and a watchlist that enables users to track their investments. Bloomberg is available for both Apple and Android.
Investing.com
With over 100,000 institutions across 70 global markets, Investing.com is a massive source of up-to-date information, making it one of the best stock market news apps out there. Just some of the available information includes:
Real-time data on major stocks, such as NFLX, AMZN, and TSLA.
All major stock market indices from around the world.
Commodity prices including gold, silver, and natural gas.
Rates bonds, like Euro BTP, US Yield Bonds, and UK Gilt.
The app contains investment, political, business, and technology news from both Investing and Reuters, and users can customize their alerts for analysis articles, financial instruments, and economic events. Notifications for instruments can also be set by price, percentage change, and volume. Additionally, you can manage your portfolio.
Keep in mind that for the amount of information the app provides, the user interface is comparatively simple. While the free version does have ads, Premium is relatively inexpensive and comes with additional features.
StockTwits
As one of the newer apps among those referenced here, StockTwits really shines in the sophistication of its user interface design. With a setup reminiscent of social media apps like Twitter, StockTwits is extremely accessible, made with younger users in mind and tools to meet the needs of investors at every level. In the app, users can find an up-to-the-second feed of stock prices and an earnings statement calendar. StockTwits also curates a list of investment opportunities specific to the user and provides a chat that allows you to connect with fellow investors.
StockTwits also offers several niche features. Users who use Robinhood are able to link their accounts for streamlined operation across platforms. Short-term brokers particularly benefit from being able to upload technical analysis posts and videos to assist fellow traders.
The best part? The whole app is free. Be sure to manually update your feed from time to time to ensure you're getting the most up-to-date information the app has to offer. StockTwits is available on Apple and Android.
E*Trade
Founded in 1982, E*TRADE made the first-ever online order stock trade, and their leading legacy in investment technology continues with their mobile app. An all-in-one offering, the E*TRADE app is a great stock news app that provides up-to-the-minute price quotes on stocks, options, mutual funds, and ETFs. It also presents in-app commission-free buying and selling with no recurring fees or minimum account balance. In addition, users gain access to numerous tools that improve user experience, from voice recognition and educational videos to barcode scanning and research reports.
While available to both Apple and Android users, the Android app also provides breaking news alerts, third-party research, multi-legged options trades, and the option to stream Bloomberg TV.
MarketWatch
Another one of the best apps for stock market news on our radar, MarketWatch grants its users access to breaking news coverage, global market information, and financial data. Investors on MarketWatch can also follow stories based on their stock picks and opt to receive market alerts.
With a daily market analysis and prices that are constantly updated in real time, MarketWatch makes it easy to keep up with the news that's important to you, no matter where you are. Note that, unlike most of the other apps on this list, MarketWatch is operated by swiping vertically for the latest market updates rather than horizontally. Both Android and Apple offer MarketWatch.
Thinkorswim
Thinkorswim is an award-winning trading platform owned by TD Ameritrade. The app offers its users access to market news in addition to advanced charting and analysis features. Investors looking to grow their investment knowledge can also benefit from the app's unique paper trading feature, which gives users fake money to test trading strategies, and available chat tool, which puts you in touch with a TD Ameritrade trading specialist right through the app. Thinkorswim gives investors a CNBC live stream in addition to other news features, making it one of the best financial market apps available. Find Thinkorswim on both Apple and Android. TD Ameritrade is also one of the best online trading sites.
Yahoo! Finance
Yahoo! Finance is another great all-in-one stock market news app, meeting the needs of investors of every knowledge and experience level. Alongside viewing business and finance news, users can follow commodities and currencies, record prices of stocks in their portfolio, and trade stocks. Find market synopses and lending rates as well as tools to create your own online portfolio. It's important to note that with so much to offer its users, the Yahoo! Finance app does use a lot of data and load slightly slower than most. It is available on both Android and Apple platforms.
Webull
You don't have to use Webull as an investment service in order to benefit from their app. Offered for free on Apple and Android devices, Webull app users get a news feed for finance news from sources such as CNBC, Reuters, Forbes, and Bloomberg. Uses also gain insight into stock prices being updated in real time. In Webull, investors can also manage their portfolio. In the avenue of user interface, Webull offers day and night themes to suit your investing schedule.
Feedly
While not specifically a stock market app, Feedly's RSS reader capabilities make it an excellent option for investors looking to tune in to stock news. With Feedly, users get the perk of having all of their favorite market and business blogs in one place, without the distractions that other stock market news apps might include. Investors can add up to 100 sources across 3 different feeds, with multiple options for organizing and filtering information. More sources are just $5 a month, and more serious investors can sign up for the pro version and receive access to additional features, like an improved search engine. Feedly is offered on both Apple and Android.
W hether you want to trade in-app, just get your daily market analysis, or follow a every source you can, the variety of available apps for stock market news makes it easier than ever to find a service that meets your specific investment needs. If you already have a preferred news app, but you're not sure how to sort through all the information, learn which news matters to the market. You can also check out our real-time chart.
Looking to add more investment apps to your arsenal? Check out our top 9 stock apps and top 10 stock-picking apps.