Top Growth Stocks of 2020
2020 started out strong with markets in bull-mode, and investors enjoyed the longest uninterrupted bull market in history. However, that was short-lived with an unexpected pandemic. Because of that economic shock, economists now predict a drop of 4% to 7%. I don't say that to scare you away from investing, but to explain why finding growth stocks are important for any portfolio. While it's harder to find now than in the past, growth stocks do still exist. Here is a look at some of the top growth stocks of 2020.
Growth stocks are company stocks that are expected to grow at rates that are much faster than the market average.
A strong, innovative leadership team is instrumental in helping companies sustain rapid double- or triple-digit growth.
Companies that are best positioned for growth are those that helped businesses and consumers adapt during the COVID-19 pandemic.
What Is a Growth Stock?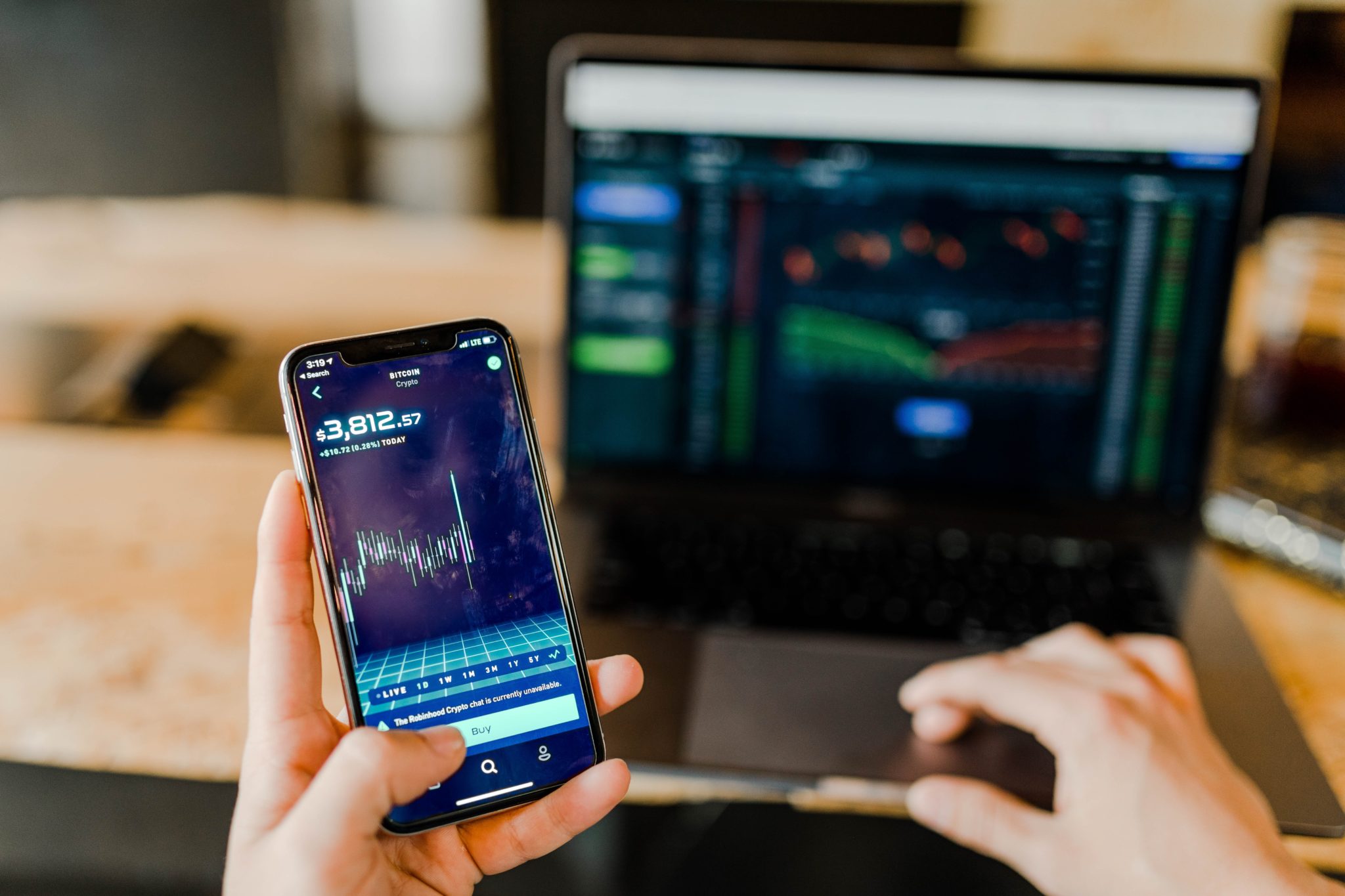 Image via Unsplash by austindistel
A growth stock is a share of stock that's expected to grow at a rate substantially above the average market growth. Growth stocks typically don't pay dividends since these companies usually want to reinvest earnings to accelerate short-term growth. Investors who buy growth stocks expect to earn enough income through capital gains when they sell the stocks at a later date.
Characteristics of Growth Stocks
Growth stocks tend to share a few common traits:
Strong Leadership
A strong management team is instrumental in the rapid growth of a company. Investors looking for growth stock will want to evaluate the track record and reputation of the leadership team for any company they're considering investing in. Increasing the sales and profits for a company requires an innovative management team, and taking a look at the leadership for a company before making a growth investment can help you identify some potentially high-risk investments.
Record of Strong Sales Growth
If you're looking at a high-growth stock, you'll see a company with acceleration in revenue growth and earnings for multiple quarters in a row, as opposed to one with slowing or irregular growth. For many growth stocks, you may see triple-digit rates of growth in the beginning when the company is young. Then as the business matures, the growth rate slows down. Assessing the growth of these companies is essential, as sustained growth in the double digits is a characteristic of growth companies.
Growth Market
It's much easier for a company to see double- or triple-digit growth rates if they're playing in a market that's already in growth mode or is poised for growth. If the industry that the company is in is at the end or nearing the end of its growth trajectory, then it's no longer considered a growth market.
You should also be looking for stock with a commanding market share in that high-growth industry. It's generally not a great idea to buy stock for the third player in a growth market. You want a company at that top and one that can sustain its competitive advantage.
Sizable Target Market
No company will ever be able to sustain rapid growth if it only had a handful of customers to sell to. For sustainable rapid growth, businesses need a large target market that is interested in what they have to offer.
Look for companies that are serving large markets, as the larger the pool of potential customers, the greater the likelihood of success.
Top 9 Growth Stocks of 2020
H ere is a look at nine of the top growth stocks of 2020 according to Kiplinger, Investor Place, and other investment sites. Raging Bull is not recommending or advising that you purchase these stocks in any way.
Amazon (AMZN)
It should be no surprise that Amazon is at the top of the list of high-growth stocks, especially with the recent pandemic where consumers were more reliant than ever before on products being shipped straight to their doors. Not only does Amazon have a long track record of being a disruptor on the market, but its management team is also continually looking for new opportunities to expand and grow.
Vertex Pharmaceuticals (VRTX)
This biotech company is a leader in developing treatments for cystic fibrosis. It has a new regimen that's expected to receive regulatory approval next year and the rest of its pipeline of drugs is strong as well.
What differentiates Vertex Pharmaceuticals from other biotech companies is its rapid growth rate and stock quality. Over the next three to five years, analysts expect to see earnings with an average annual rate of 26%. But that rapid sustained growth isn't the only thing that stands out. There's the balance sheet as well. The company has nearly $4 billion in cash, with only $589 million in debt. After paying interest on its debt, it generated $1.1 billion in cash flow.
Five Below (FIVE)
You probably didn't expect to see a brick-and-mortar business on this list at all. These businesses are supposed to be dying out, right? Well clearly someone forgot to tell that to the leadership team at Five Below, as the company's shares have more than tripled in value over the course of the last five years.
The secret? Five Below figured out how to make discount shopping enjoyable for kids and their parents. In spite of its rapid store expansion, the company has a clean balance sheet and solid free cash flow.
World Wrestling Entertainment (WWE)
The WWE has actually proven to be a high-growth stock, generating a return of 25% over the last 12 months. It also boasts a solid balance sheet, with $296 million in cash and $23 million in long-term debt. Even its $228 in total debt is manageable. Analysts also appreciate the WWE's growth profile, as it's projected to have average growth of 36% per year over the next three to five years.
Etsy Inc. (ETSY)
Etsy is the leading marketplace for sellers of craft and vintage goods and it's been a popular online destination for years now. There's a lot of green with this stock historically, and the company has shown a strong chart over the past several years, which is what you want to see when you're looking to invest in a growth stock.
The company is FCF-positive, generating $143.1 million in free cash flow after paying interest on its debt. It also has an impressive balance sheet with $634 million in investments and cash, versus its $351 million in debt. It's projected to have an annual earnings growth of 20% over the next three to five years.
PayPal (PYPL)
Global payment processing is a great business to be in right now, and PayPal is definitely positioned to grab its share of that market. PayPal has a strong balance sheet, with $8.4 billion in cash and just $2.5 billion in total debt. Most impressive, though, is that it generated $8.2 billion in free cash flow after paying off 12 months of interest on its debt.
Trade Desk (TTD)
Trade Desk was a compelling high-growth stock before the appearance of the COVID-19 pandemic. The global technology company offers a software platform that digital ad buyers use to purchase data-driven digital campaigns. Trade Desk gives its clients effective ad campaigns targeting specific audiences.
When the pandemic began, suddenly there was a hostage audience for streaming companies, and Trade Desk could target those audiences with relevant ads, making the company stock particularly resilient during the economic crisis. This is only expected to continue after the pandemic is behind us since more and more consumers are cutting the cord and moving to streaming services.
Nexstar Media Group (NXST)
Of all the names you'll hear among growth stocks, this one may be the most under the radar. However, the company was recently given regulatory approval for its acquisition of Tribune Media. That acquisition made Nexstar the biggest owner of local TV stations across the country. The media group has the ability to reach almost 39% of homes in the U.S. There is an expectation of a large windfall in advertising money for the 2020 political advertising cycle.
The company has a strong long-term growth forecast as well, with a projected growth of over 22% annually for the next three to five years. With a strong free cash flow and sustained growth expected, it's definitely a growth stock you may want to consider.
Upwork (UPWK)
Upwork is making it easy for gig workers to find income and for companies to find the specialized help they need. Rather than going to the time and expense of hiring someone full time, companies can go to the marketplace on Upwork, review the qualifications of independent contractors, and hire one for a price within their budgets.
Naturally, COVID-19 has made Upwork's stock all the more valuable, as remote employees are becoming more commonplace, and companies are adapting to having employees working from home on a regular basis. There is expected to be strong growth for this stock moving forward as more companies look to contractors for need-based projects. It also makes it easy for freelancers to find the work they want while enjoying the flexibility of working on their own terms.
Naturally, picking the right stock is only part of the equation when you're investing. The most successful investors approach investing with proven strategies and use those consistently to see the best profits. Raging Bull offers a large number of resources for both new and seasoned investors to help them learn effective investment strategies and become more confident in their trades.