I respect Chris Graebe a lot.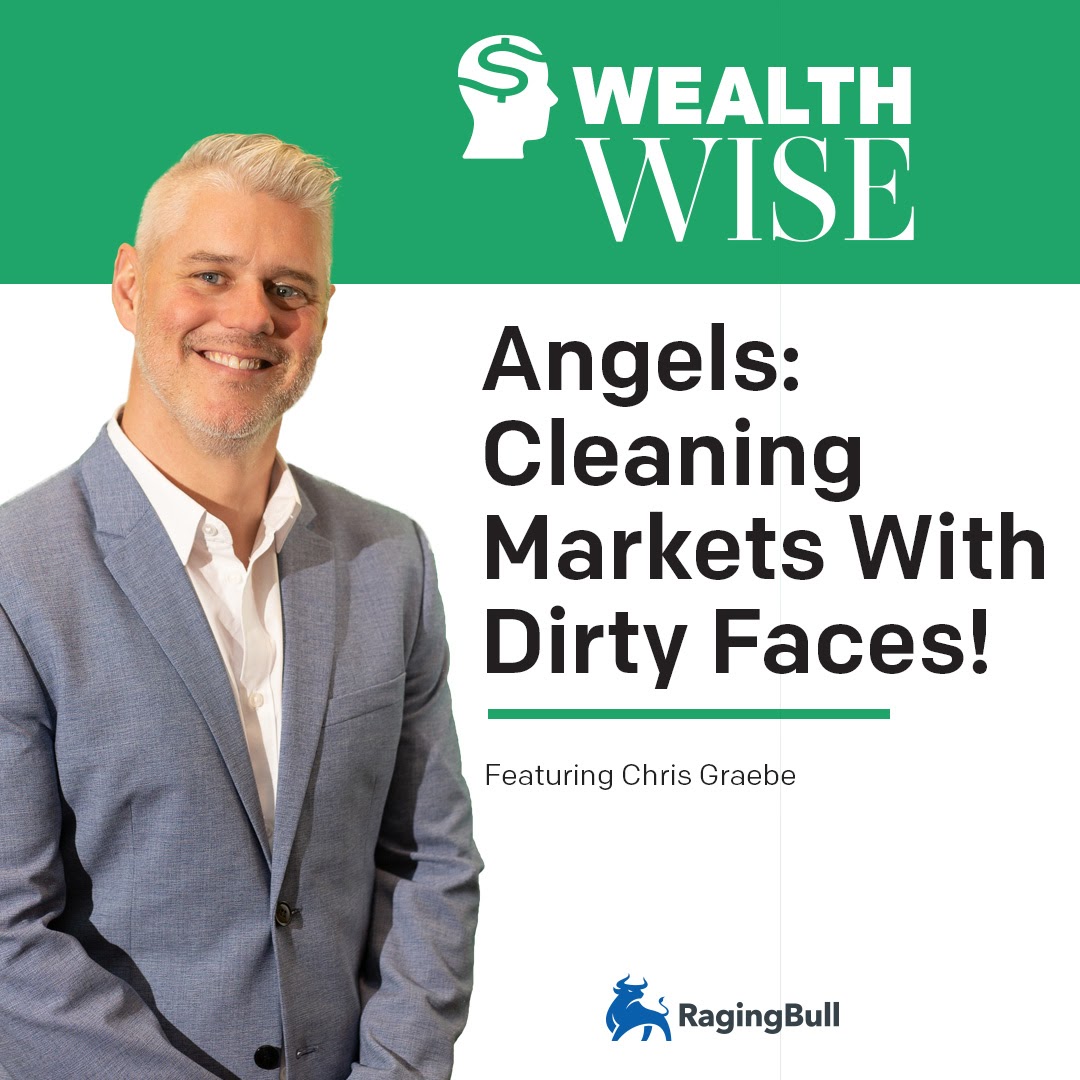 Not only is he an experienced and gifted entrepreneur—he's down to earth and likeable. 
So when we started chatting today I decided to hit the record button to share some of the amazing insight on life and business.
Chris's varied background includes works as 
a TV presenter on MTV's

Road Rules South Pacific

 

an entrepreneur to a number of successful e-commerce businesses on Amazon.com 

startup businessman and an investor on both sides of the angel investing "ask"

devoted husband 

and father of five children!
Because of Chris's deep experience as an entrepreneur and as a startup investor, he recently helped launch Boardroom— a place where experienced angel investors like Chris and Raging Bull's co-founder, Jeff Bishop can provide deal flow on the latest startup investment opportunities to regular investors. 
Angel investing may seem like a risky proposition to some investors, but the new rules mean that anyone can now invest in them, and for as little as $100. 
Businesses that started up around the previous market downturns include Uber, Airbnb, Spotify, Twitter… all of them started when it wasn't "the right time." 
And as Chris shared with me, just $1,000 invested at the initial startup phase of Spotify would have grown to about $1.3 million when Spotify went to their initial public offering (IPO)!
Chris shares details of a couple of startups that he recently invested in and that – to quote one of the startup entrepreneurs behind one of those businesses – they are now seeing their "biggest weeks of sales" right now!
Chris is a great entrepreneur and angel investor, and he shares how this may now be a great time to dip your toe in and get started with angel investing. Because as he says, "Entrepreneurs with a level head will win!"
Related Articles: