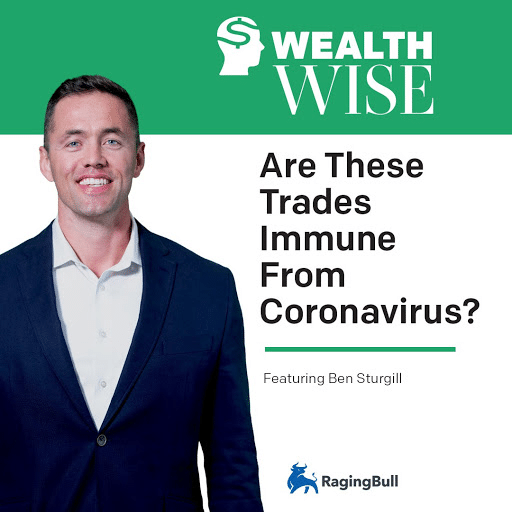 Welcome to today's edition of the WealthWise podcast. This week on the show, we've got… ME, Ben Sturgill!
WealthWise Editor David Cross interviews me about how I am trading these markets, some of the opportunities I am seeing and ways to play it safe.
Plus in this episode, David and I shared more about:
The barometer of market emotions, how to read it and how I use it in trading.

Why I've been

killing it in my daily trades

over the past couple of weeks!

Which big IPO seems doomed by the Coronavirus.

Which IPO could still be a safe bet this year.

Biotech scares and answers to the scare factor

Longer-term trades that I've just been waiting to drop in value and how this sets up new opportunities for me.

How to get comfortable with these markets.
Join David and me to learn why I love trading in these markets!
Related Articles: