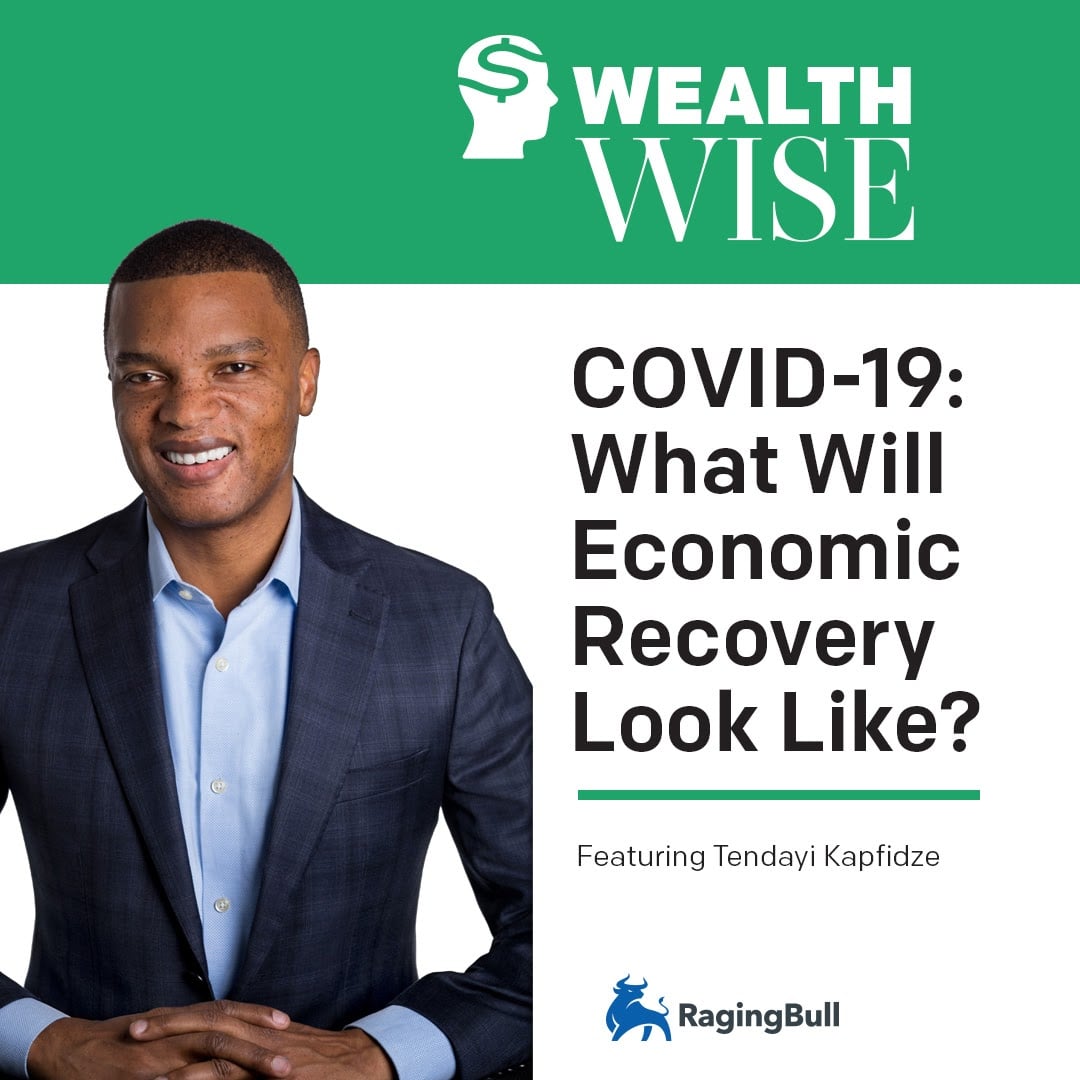 Listeners often wonder what's on our trader's minds when they're analyzing the markets.
RagingBull Elite chat room host Hitha Herzog asked a question about COVID-19, "What will the economic recovery look like?"
To help answer that question she brought in Lending Tree's Chief Economist Tendayi Kapfidze, who shared his thoughts on COVID-19, housing, and what economic recovery will look like.
Here's some of the topics discussed:
Why this may be one of the best times – EVER! – to refinance a mortgage because rates are so low

What "infection avoidance actions" people have taken and why they may be seeing a behavioral shift that lingers for a long time.

How long it may take for the global economy to recover

Why Q3 in 2020 may be a positive quarter for growth—but heed Tendayi's warnings!

The slowdown in housing sales with sellers pulling their homes off the market due to health concerns

What lenders are going to consider "creditworthy" in future

The permanent damage to the psyche of consumers and the economy as a whole
Listen as Tendayi Kapfidze shares his perspective on what the economic recovery will look like.
Related Articles: