I hope that you and your family are staying well and safe. I am relishing the additional time I am able to spend with my wife and our children and this is, without a doubt, the silver lining in this particular cloud for me. I hope that you are able to find something positive in your time at home.
I wanted to share three of our recent WealthWise interviews with you—if you have a few moments I encourage you to catch up on these inspiring and informative interviews with three of Raging Bull's best stock and options traders: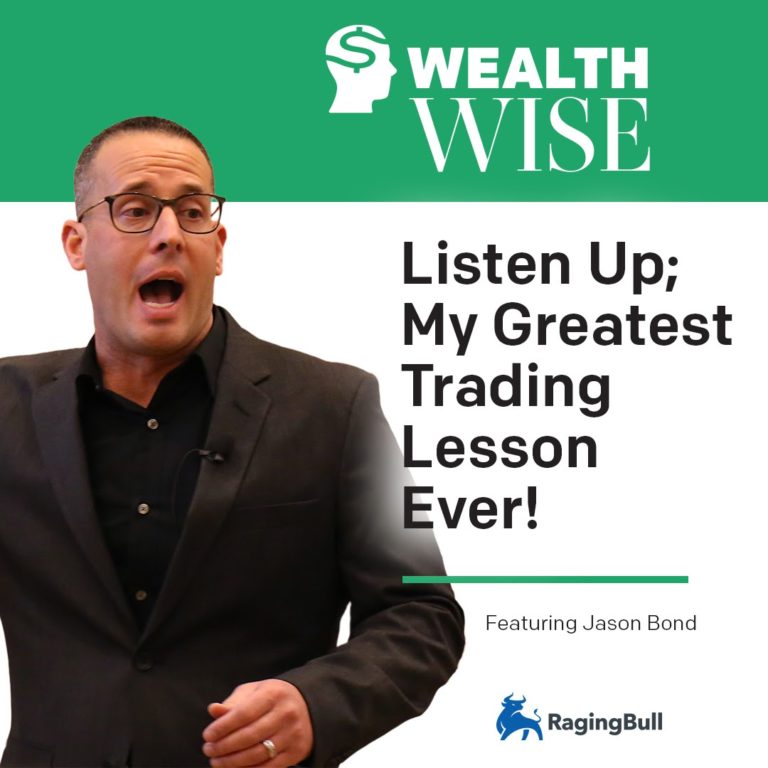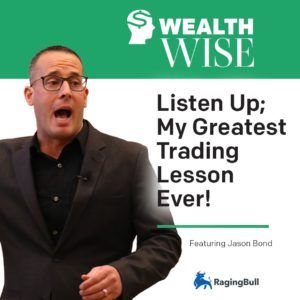 First is my recent interview with Jason Bond. There's no shortage of traders sharing news about their wins but what about the times a trade doesn't go according to plan? 
What do you do and how would you handle a streak of trades that go against you? In this absolutely candid interview Jason shares what happened to him recently, what he did, the #1 thing that caught him, and how he's back on his game.
If you only ever listen to one WealthWise interview, this is it!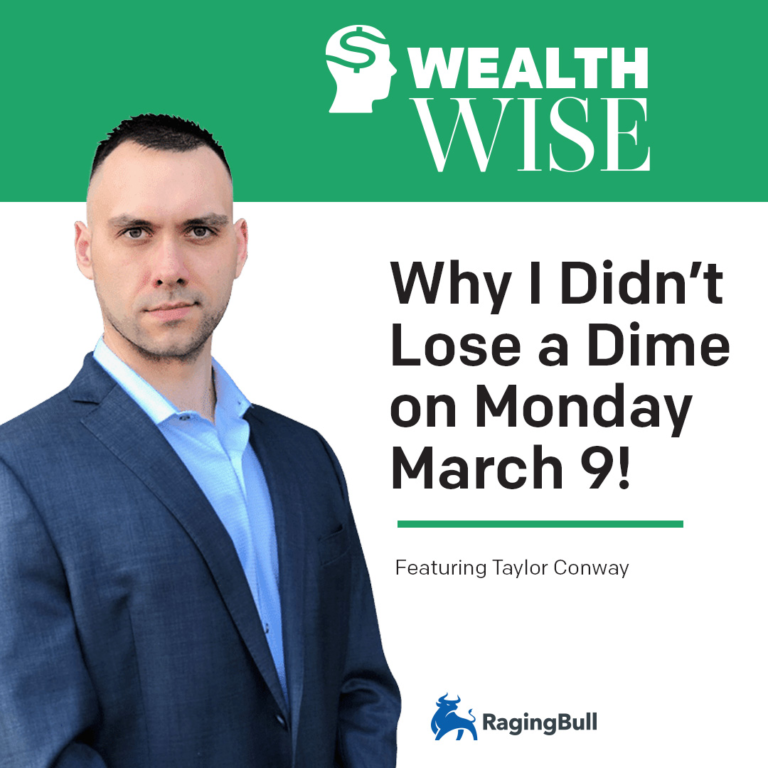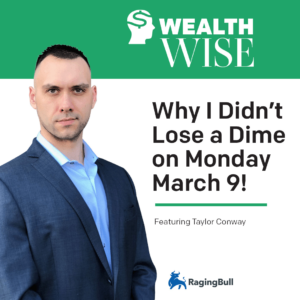 The markets now can give anyone a good beating, but one trader didn't lose a penny.
Although Taylor Conway made over $1.6 million in 2019, he shared how he managed not to lose even a dime on one of the worst market days ever, Monday, March 9. Remember, that's ZERO losses in the week that markets, across the world, plummeted. 
In this episode, Taylor and I shared more about how to be a patient trader, and how to wait patiently for longer-term opportunities. Taylor is not sweating these markets!
You may have heard the quote often attributed to Warren Buffett about the #1 rule of investing? "Don't lose money" and not losing money is definitely the golden rule of investing. But when Dave Lukas and I spoke recently he shared that not only is his trading strategy designed with that in mind, but that he's experienced a near 90% success rate over the past decade. And even in these markets, he's profiting from trades that make even more during periods of high volatility!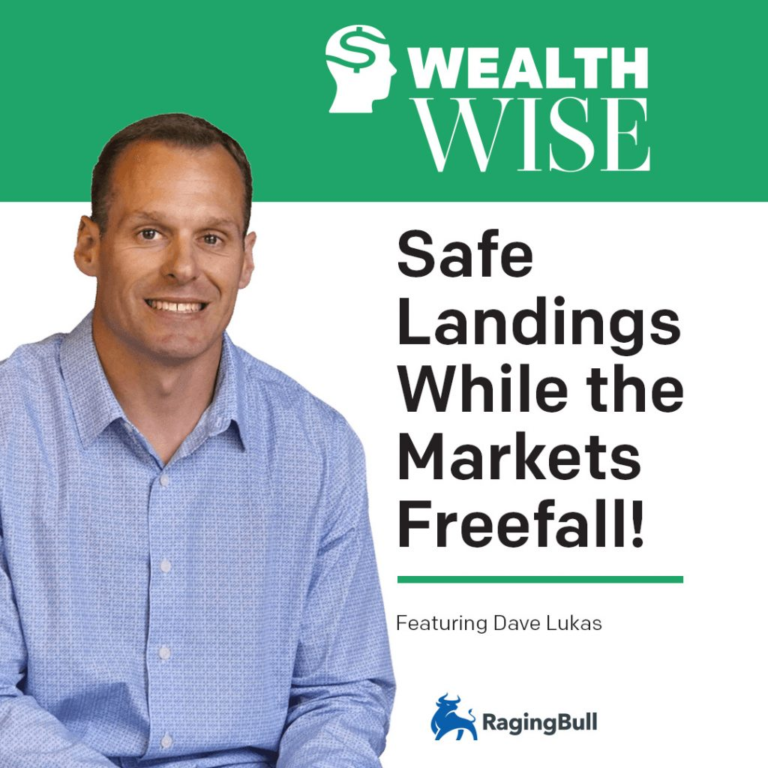 Dave's strategy takes just 10-15 minutes every Sunday to set up. And from that point, things pretty much run on autopilot. His trades are relatively conservative and typically develop over months rather than days, without some of the wild swings we've seen recently. 
And even in these markets, he's still able to target trades that manage risk and rake in profits. Dave devised this simple, easy-to-do trading strategy because he wanted a reliable system that would work, in his words, "most of the time… even if I was wrong" and because he doesn't have time to sit glued to a trading screen all day.
Join me and Dave as we explore how to make safe profits when the markets are crashing. And take comfort in the fact that trading doesn't have to suck because of crashing markets.
I wish you and your family good health in the weeks ahead.
Related Articles: