Taylor Conway's one savvy trader.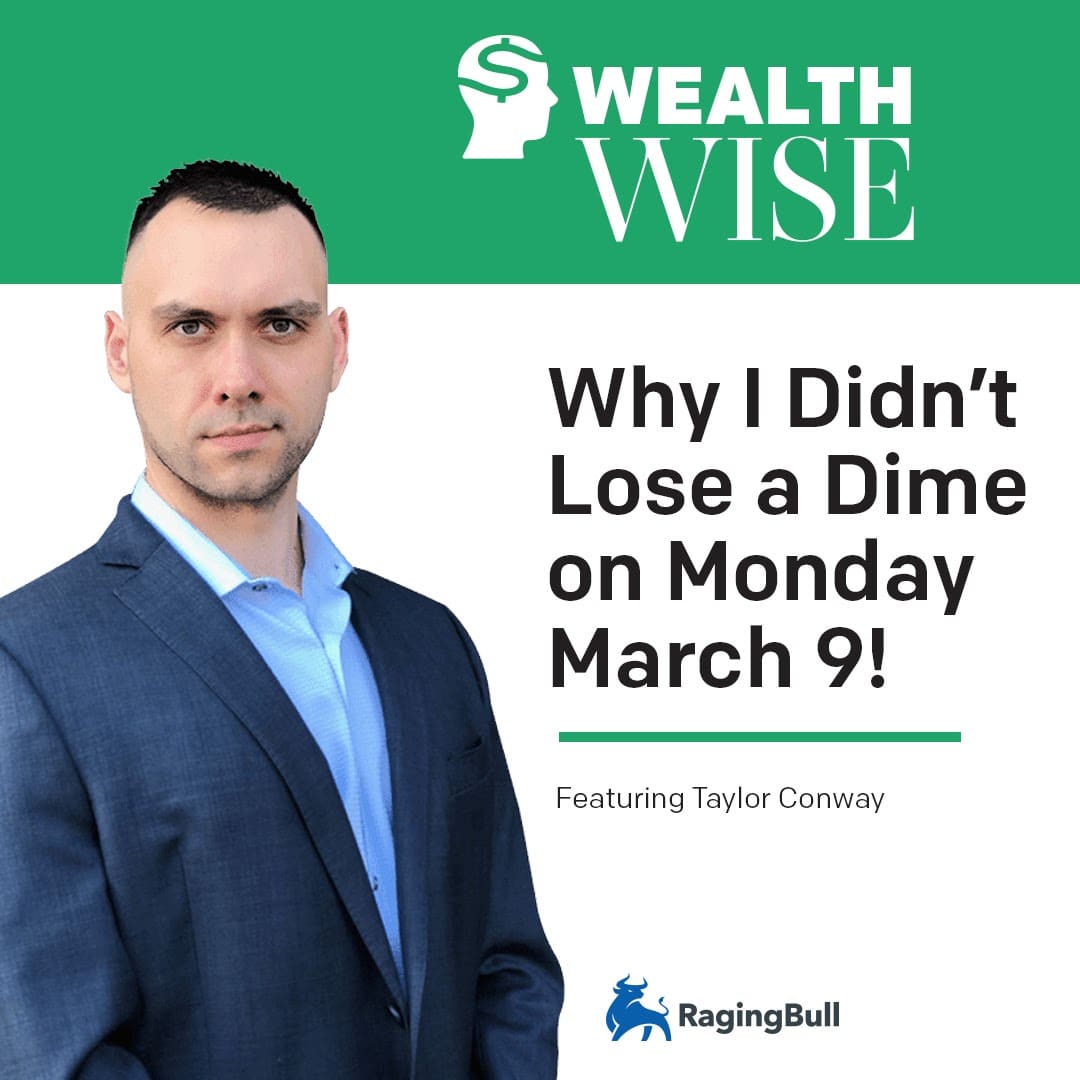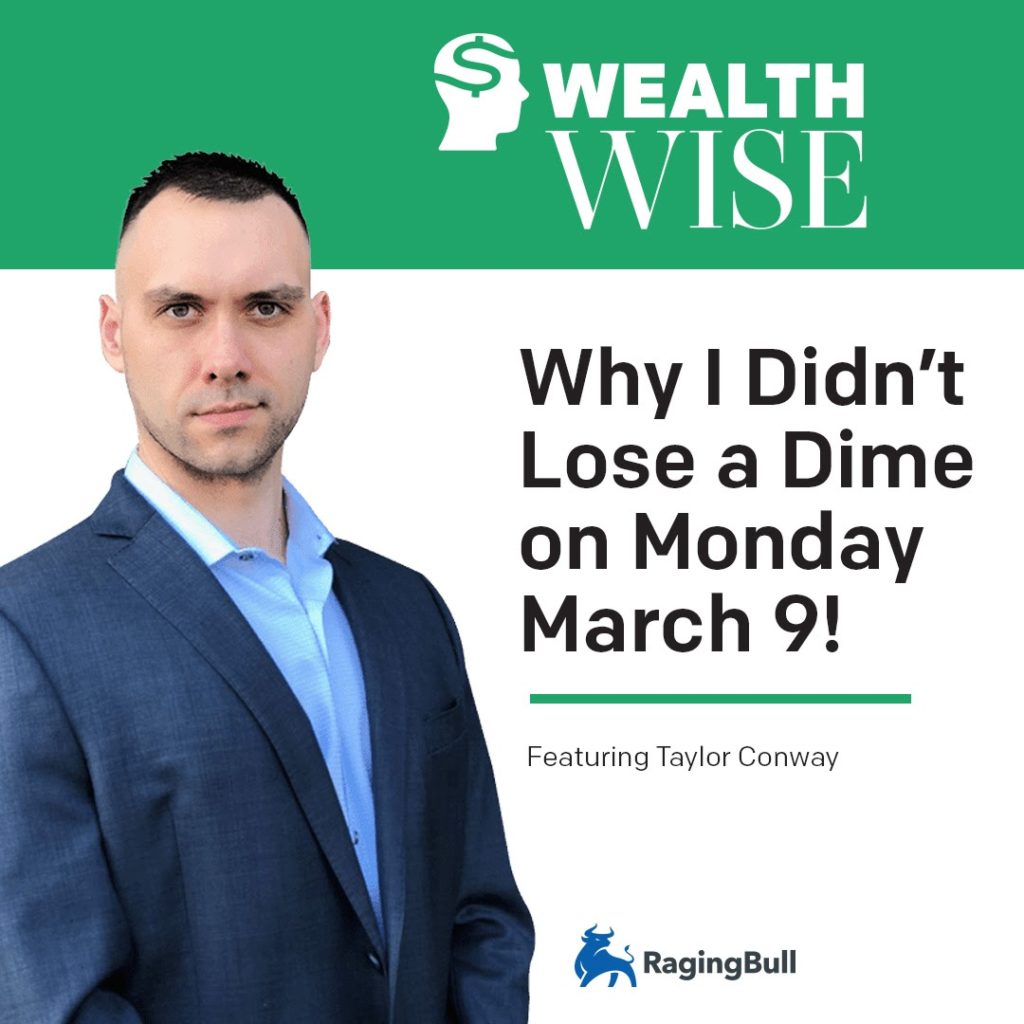 Last year, he made $1.6 million in trading profits. And this past Monday, the fateful March 9, he didn't lose a penny!
Taylor did that by doing exactly one thing in his trading which – incidentally – honors the #1 most important principle every trader should have!
After the bombshell trading day on Monday, March 9, Taylor's feeling pretty happy precisely because he took this approach to trading.
Last year, while investors ran for the exits over coronavirus, OPEC, and North Korea, Taylor reached $1.6 million profits… 
…and ZERO losses in the week that markets in the U.S. plummeted. 
In this episode, Taylor and I shared more about;
How to be a patient trader.

How to wait for longer-term opportunities.

What this week reminded Taylor of.

…and why Taylor is not sweating these markets.
Get wise to Taylor Conway; few successful traders can boast a $0 loss in the middle of the sh**-storm we saw in the markets on Monday, March 9.
Related Articles: