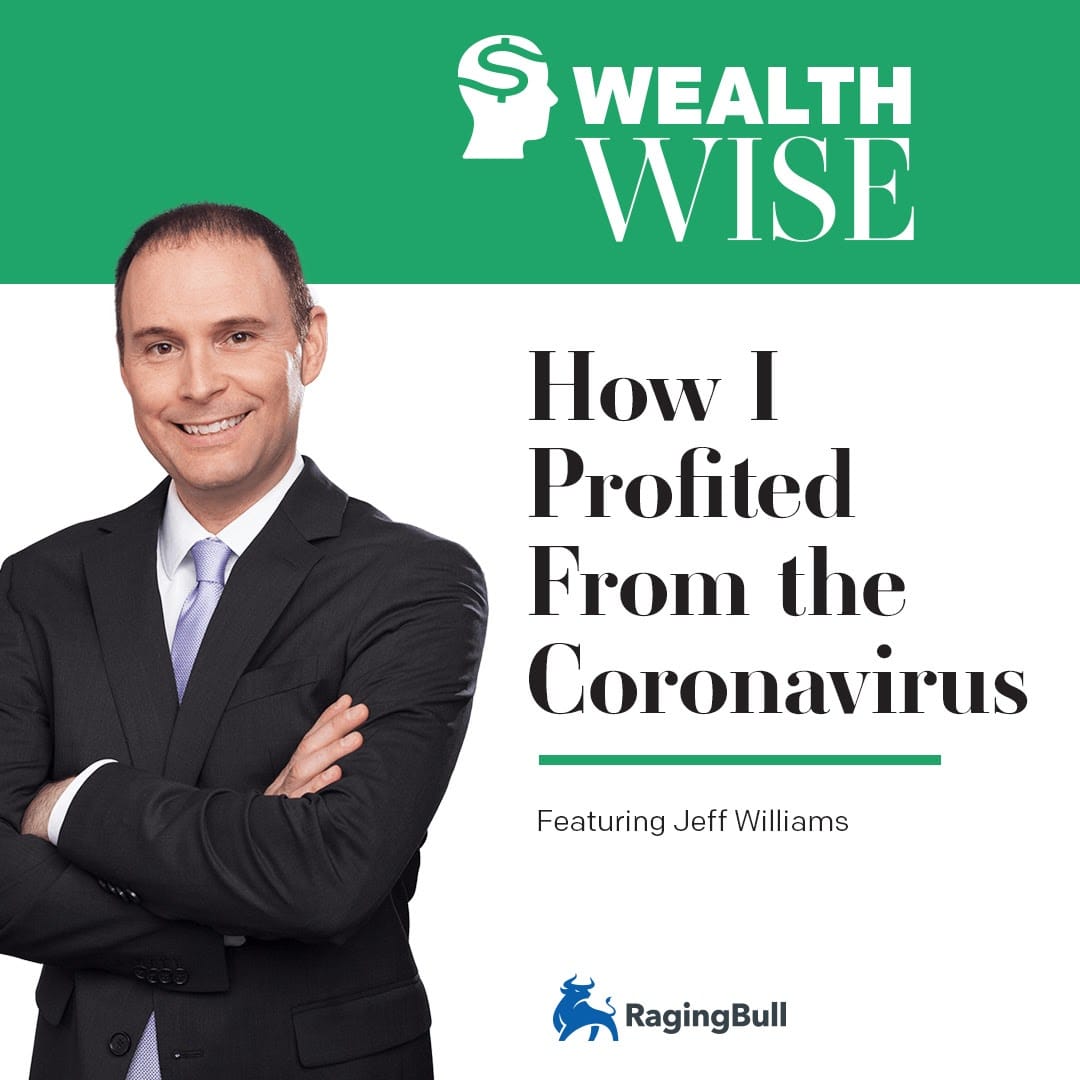 On the WealthWise podcast we're joined by Raging Bull.com's resident small cap and penny stock trading— Jeff Williams, as he shares a story on how he traded and profited from the Coronavirus.
He also explains why that trade is in the past for him now, and discusses his next trade setup. It's not an area I'd thought of, but Jeff and his subscribers aim to profit big off it.
As you may know Jeff is renowned as a master of turning small accounts into bigger accounts. Jeff started his famous Small Account Challenge a while back, and since then he's demonstrated how effective his trading methods are by turning $5,000 into $16,000… $5,000 into $30,000… $3,000 into $30,000… and $3,000 into $19,000. And he is currently on a challenge to turn a $500 account into $1,300—in just 2 weeks!
Like any good trader Jeff always tries to stay ahead of where the popular news says is a good place to invest, because he knows that by that time the smart money has already moved on.
Catch the now-shorter WealthWise podcast, and hear where Jeff's putting his own money next.
And here's to healthy profits in the markets!