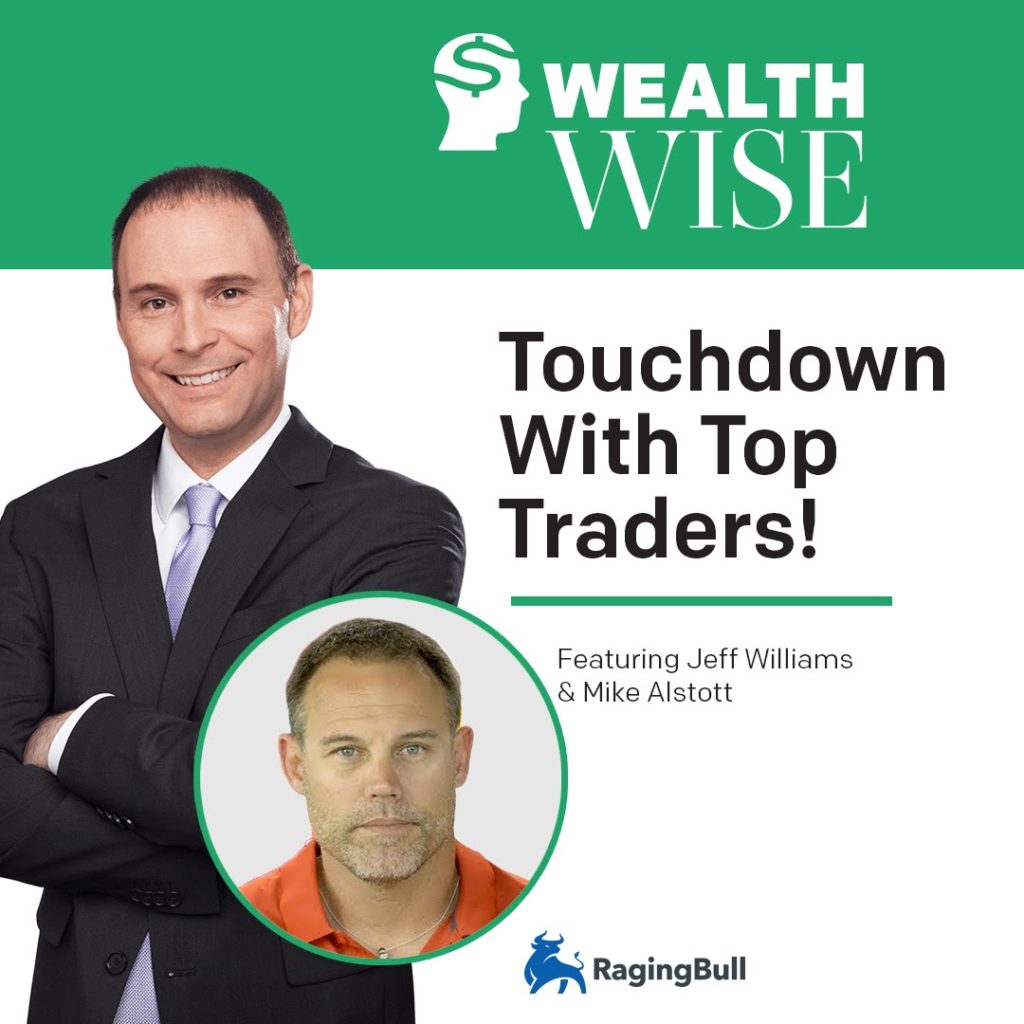 One thing we often find in common among many traders is their love for competition and how it translates to their love for sports.
And whether that be basketball (me!), baseball (my colleague Bret, who is a die hard Orioles fan), rugby or cricket (our ex-pat British editor, David) or – as in today's guest – football, there is a shared love of playing… and of winning.
RagingBull trader and founder of Profit Prism, Jeff Williams recently had the privilege of sitting down with former Tampa Bay Buccaneer fullback (and Super Bowl champion!) turned Profit Prism trader Mike "A-Train" Alstott! (Yes, that Mike Alstott!)
How he transitioned from suiting up on Sundays to gearing up for the 9:30 Opening Bell…

What he's learned in his trading journey so far

How he handles wins and losses

How being a part of Profit Prism Platinum is basically the same thing as playing in the NFL. no, seriously; check it out!
Listen and learn how trading and competing in sports have so many parallels!
Related Articles: