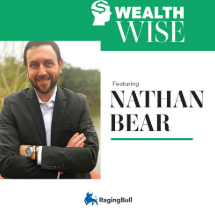 RagingBull trader Kyle Dennis recently passed $10 million in total trading profits; I interviewed him here last week. (Yes, you read that right; $10 million!)
When you're looking at a winner and you're not winning it can act as an inspiration, or it can play with your mind and make you internalize your own struggle even more.
As a former pro basketball player, I know all too well how you can get into a slump. And even though you seem to be doing the right thing, it can feel as though nothing is gelling. You lose shots, you lose games, and then the internal dialog becomes the real game you're up against. And you keep hitting a mental glass ceiling, or a stone floor.
This happens to the best athletes on the planet, and to the best traders. Jason Bond candidly shared all of the guts and the glory about his trading slump at the end of 2019, start of 2020, when I interviewed him here when he shared My Greatest Trading Lesson Ever! It's a brave and brilliant dive into a trading slump (that Jason is now very clearly out of!)
If you are finding your trades are consistently not going the way you want, or you seem to be losing money when others are making money…
Stop.
The way to trade better is not to trade more (RagingBull trader Nate Bear refers to this as "overtrading").
All of the traders at RagingBull have experienced times when they miss trades, lose money on trades, or even "blow up their account". Nate Bear's interview How I Learned To Thrive With My Back Against The Wall with Nathan Bear reminded me of Cinderella Man. Time after time he gets knocked down. And you want him to win, you just do, but then he gets knocked down again. And finally, from guts, perseverance and just plain dogged determination, he succeeds. The brilliant options trader you now know as Nate Bear takes us back to the start and the number of times he really hung off the very edge of the trading cliff.
You miss trades, you lose money. And you repeat the same mistakes in the next trade and no matter how hard you try, you just can't seem to get the edge.
And even Kyle Dennis shared how he lost HALF his trading accountand how frustrating that was.
Jason Bond, again, shared how he changed his financial perspective along with which he built his way out of $250,000 debt to become the trader he is today.
Finally, Jeff Bishop – one of the savviest, smartest (a verified MENSA member!), and one of the most patient, level-headed traders I know – shares how when he got started trading it took an immense amount of perseverance to become the trader he is today.
And so, if your trades are not going the way you want them, if you are looking at successful traders and feeling worse by comparing your success, your lack of "luck" and why do these guys have all the success, stop.
You don't need to trade more, you need to trade less and learn more. It's not your "fault" and there's no point punching your computer screen or getting pissed off with your lack of success. Listen to how RagingBull's traders coped with slumps, failures, and losing trades. And then start building your trading game back up.
Time is the one thing you do have. There's no rush to put your money into trades. You have a finite amount of money, but spending the time to better learn how to trade is the best investment every one of RagingBull's traders ever made. The mindset and the mechanics of trading may be the right thing to focus on right now.
Start with Nate Bear's episode, and listen to the interviews I've shared with you today!
There's hope!