Psychedelics are big. And they're possibly about to get a whole lot bigger.
If you're a little Leary of that statement, perhaps our guest today, JR Rahn, CEO of MindMed, may help to change your mind—or at least bring you some new ways of looking at the topic of the therapeutic use of psychedelics.
There is now an increasing body of research in the field of psychedelics and their application in medicine, psychology, and counseling to the treatment of everything from depression, anxiety, PTSD, and other conditions widely considered to be incurable or intractable "diseases of the mind."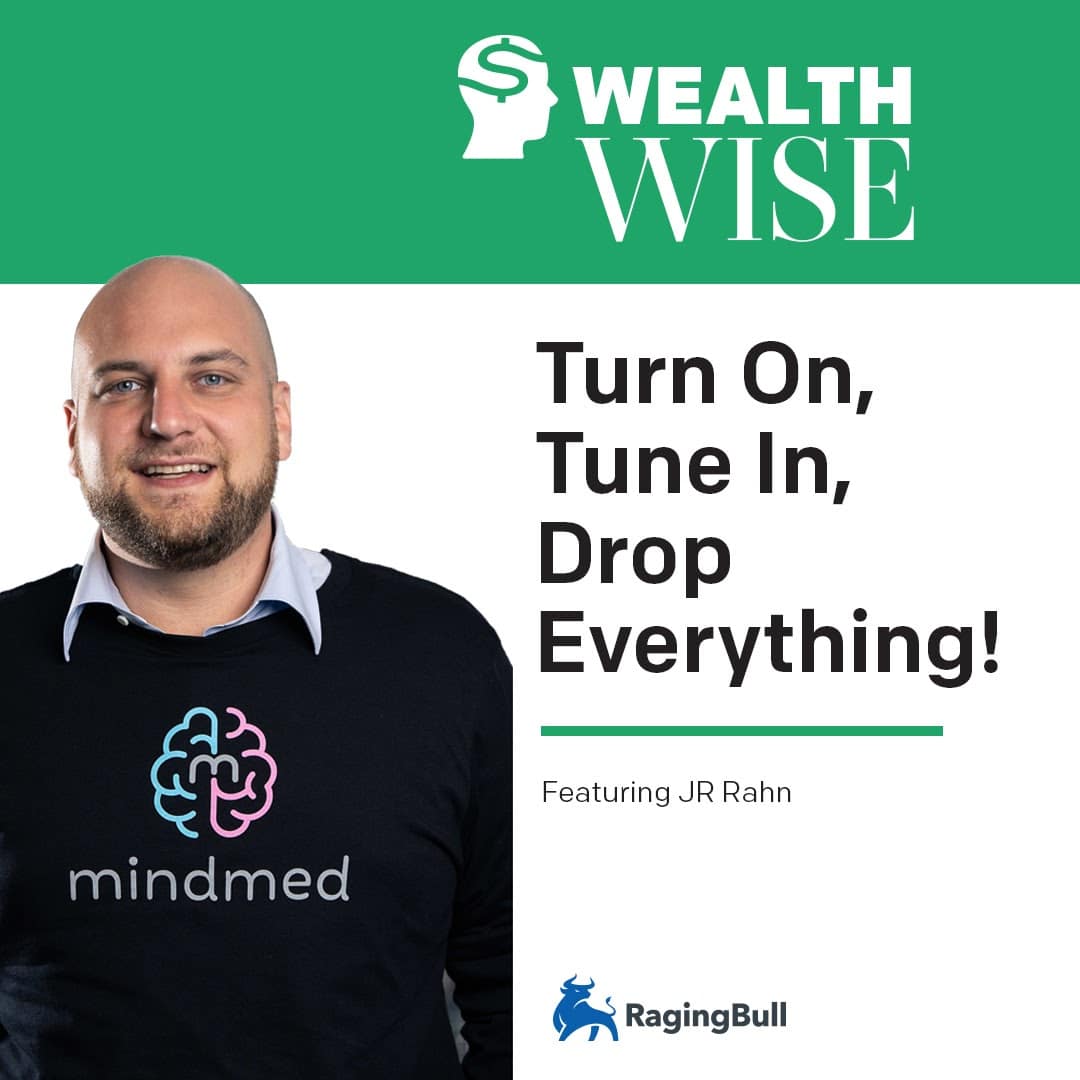 Hitha Herzog, RagingBull's Elite Chatroom host and anchor, interviewed JR Rahn this week, and they discussed;
The future of psychedelics

LSD

Micro-dosing

The impending mental health crisis post quarantine
This is a great interview and JR is an engaging and generous guest, and helps navigate a new path into a topic you may already have thoughts or opinions on. 
One thing that JR Rahn touches on in the interview are the mental health issues so many people could face from the current situation in the world. Humans are a social species and the enforced isolation and detachment that many people are experiencing create massive distortions from our usual interconnected lives and routines. The mental health facets of the lockdown and quarantine are bound to have a far reaching impact. Effective cures and the exploration of new alternatives will be at the fore of many peoples' awareness in the near future.
Related Articles: