I kept my trading small last week by design.
Starting Monday, I plan to crank up the volume on the amp.
With monthly options expiration on Friday, I expect even more volatility than usual.
That's why I drank 20 Red Bulls and dove into the charts to find three trade ideas.
You see, I couldn't just throw any old darts at the board and hope they stick.
Market chop cured me of that notion.
Instead, I hunted for the best setups to thrive in these market conditions.
And I want to start with a stock that already delivered some sick LottoXreturns for last week.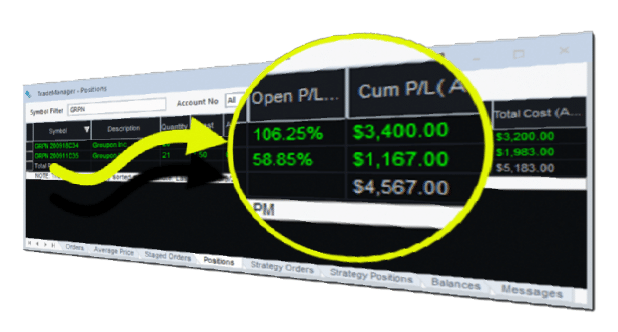 And this stock could breakout even higher this week*

Someone asked me when the last time I used a Groupon was.
I honestly don't know that I ever have used one.
Heck, it's been a while since I heard of anyone using one.
Guess what?
I don't care!
Cause the chart looks just amazing.
Plus, the less connected it is from the broader market, the better.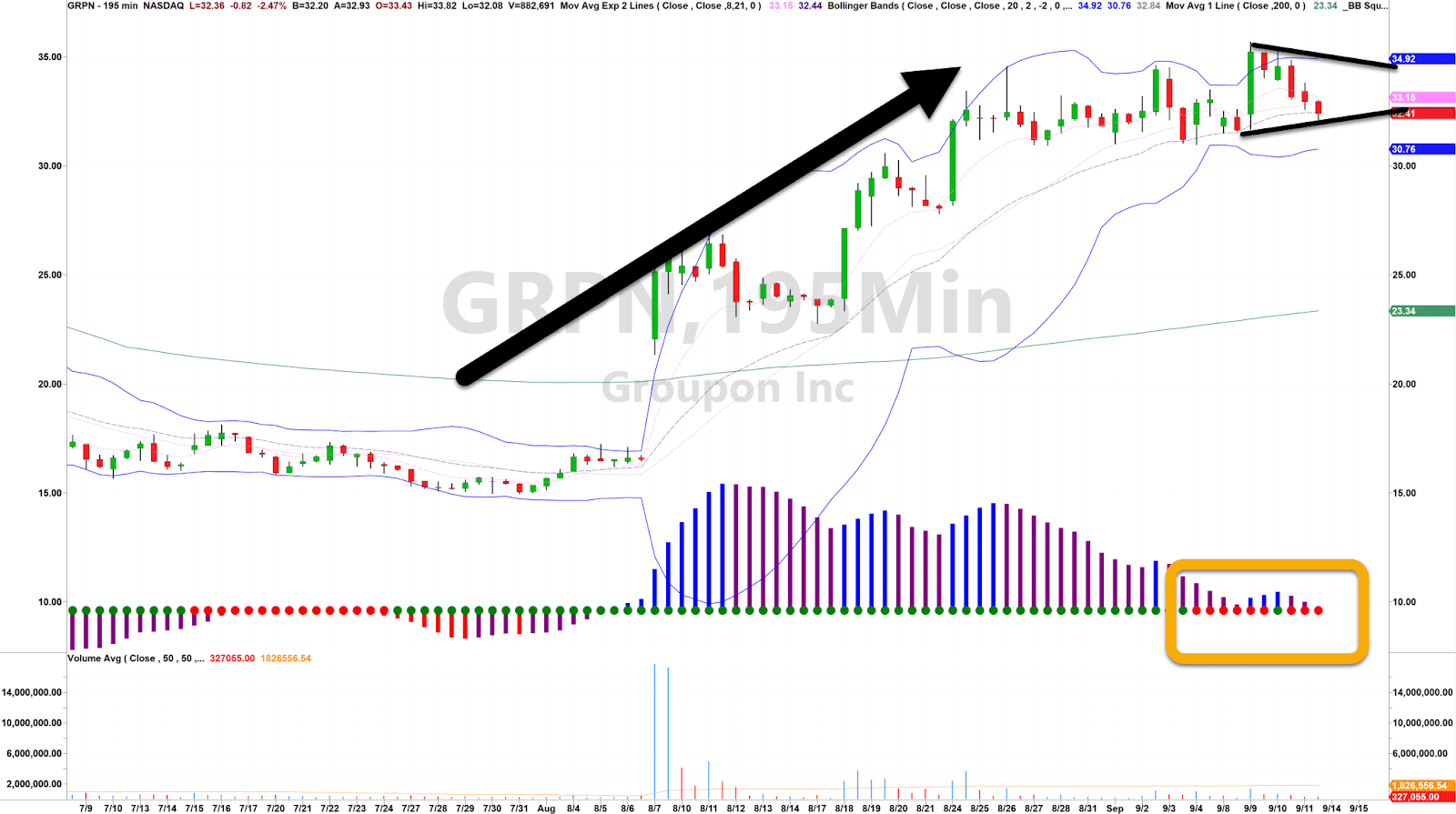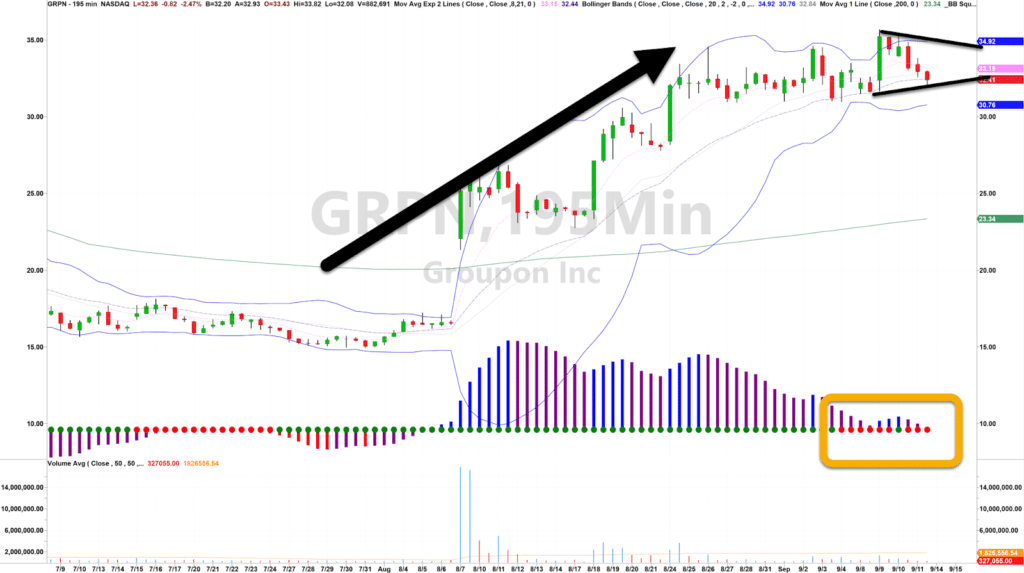 GRPN 195-Minute Chart
The chart might look a little frothy to some folks, but I assure you, this TPS setup is the real deal.
As a refresher, the TPS setup includes three key elements.
Trend

– Groupon surged out of the consolidation on strong volume. It may a clear push higher that leaves no room for ambiguity about which way the stock is heading.
Pattern

– Connecting the tops and bottoms of the candlesticks with the black trendlines, I draw out a consolidation pattern. You can see in the most recent candlesticks how they're trading inside of the larger green one. That's a common consolidation formation that often occurs before the next breakout.
Squeeze

– One element unique to my trading is the squeeze. A squeeze occurs when the Bollinger Band indicator slips inside the Keltner Channel. It sends a signal price is compressing and readying to break out. The red dots show this stock is getting ready to move.
What's neat is you can see how the squeeze already fired once, leading to the big green candle just the other day….
…and that was just a mild push.
If we get a real short-squeeze, then we could see price expand the full distance of the recent trading range above the recent highs.
For my entry, I want to be a little more conservative with this being options expiration week.
So, I may opt to pick entries between the 21-period exponential moving average and the lower Bollinger Band.
That gives me a smaller potential loss compared to my reward.
At the same time, I also want to see momentum shift to the bullish side on a smaller timeframe like the 15 or 30-minute chart.
Knight-Swift Transportation (KNX) – 24.35% Short Float

Typically, I don't look at companies like KNX for my trades.
They simply don't move enough price-wise to make it worthwhile.
But, as I entered this position last week, I took a slightly different approach to compensate.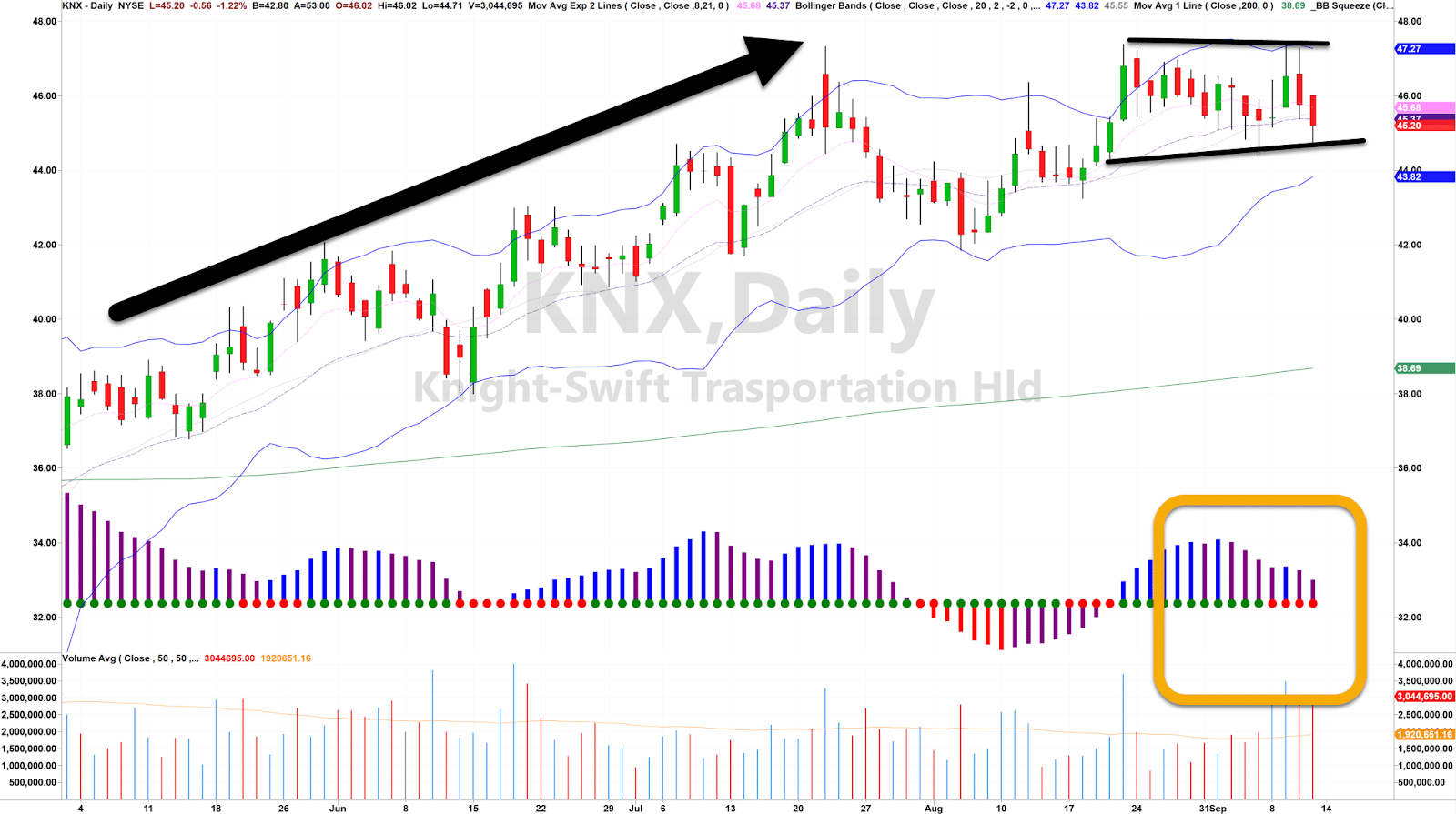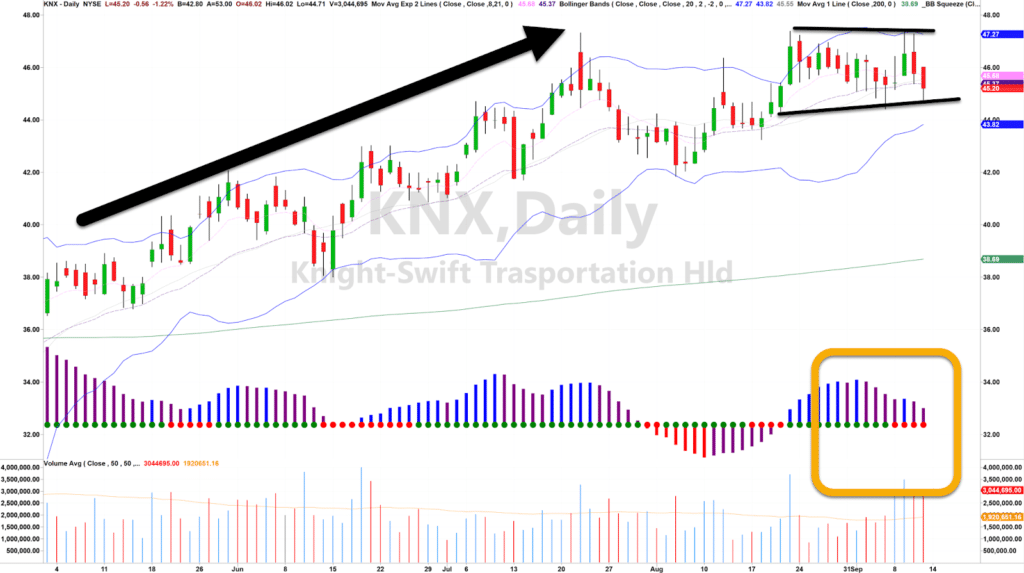 KNX Daily Chart
Now, there are very few daily charts I'm willing to take a TPS trade on in this market.
However, because of the lower volatility in this stock, I'm a little more comfortable.
To adjust for the smaller range, I go for in-the-money options.
These have lower extrinsic value and more directional exposure (AKA Delta) to the underlying stock.
True, I won't pick up triple-digit percentages on my trades, but a profit is a profit.
Plus, a near 25% short-float isn't too shabby in this market.
Dick's Sporting Goods (DKS) – 21.02% Short Float

Dick's was a stock that I traded within the past few months that worked out well.
Now, it's back on my radar after a great earnings run.
I love this 135-minute chart's TPS setup for one obvious reason.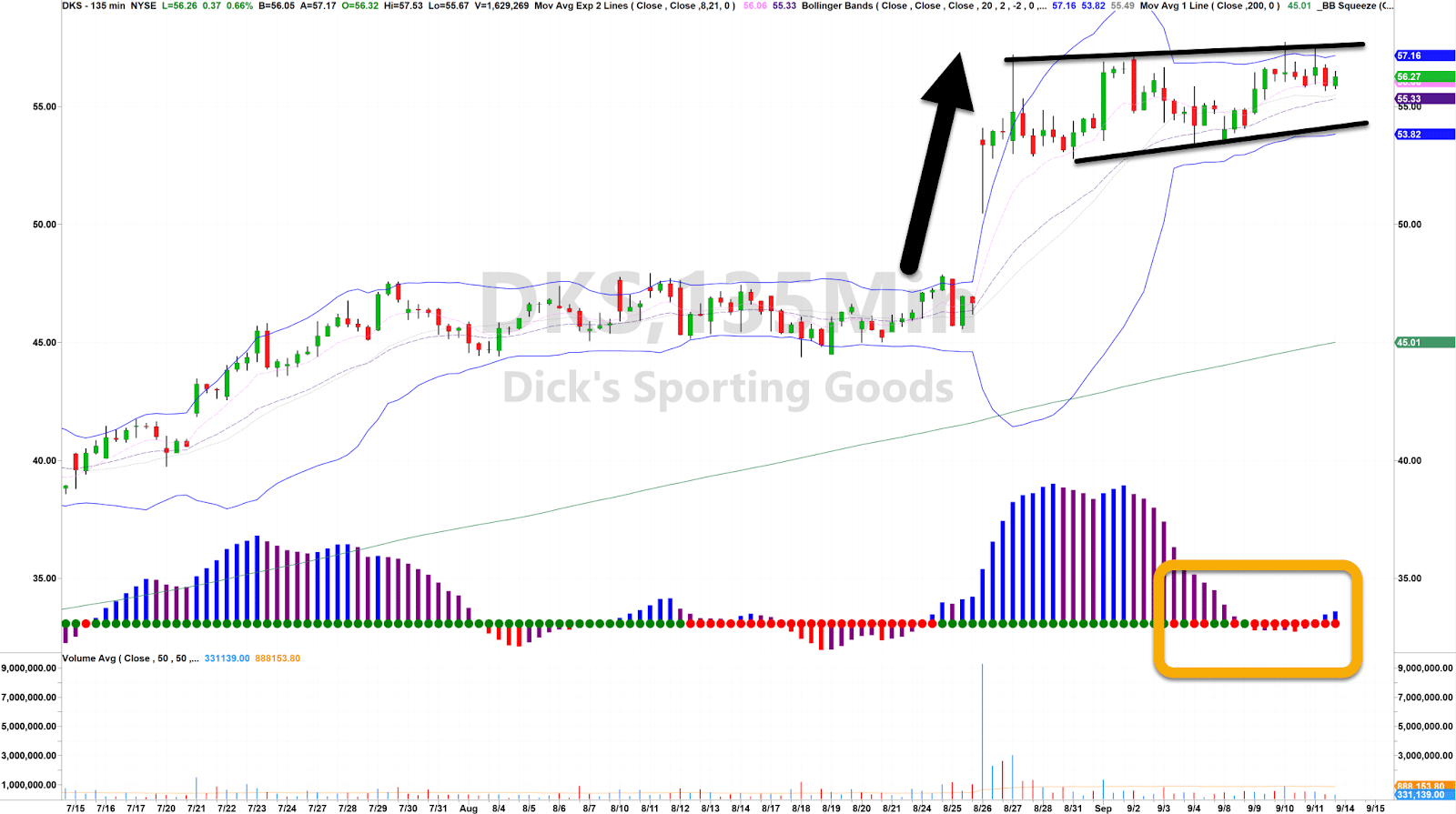 DKS 135-Minute Chart
In the bottom right corner, check out how the histogram (bar chart) is poking above the dots.
That indicates momentum shifting to the bullish side.
When I see that, especially in a crappy market like we're in now, I get excited.
It means the stock is exhibiting relative strength and could really take off if the market bounces.
Combine that with a short-float over 20% and you've got a recipe for some serious potential.
Want to learn how I make +100% option trades?
Then check out my premiere LottoX service.
Here, I teach traders how I structure trades like GRPN to return gains in excess of 100%.
Does it work all the time?
Of course not.
That's why it's called trading not guaranteeing silly!
But I can tell you this…
…I've scored a minimum of one +100% winner per week on average this year.
And overall, I turned a healthy profit on them.
So, you tell me whether learning about these trades is worth your time.