Every so often an entire sector builds a short-squeeze.
If you don't know what a short squeeze is, it occurs when a stock or sector is so hated (heavily shorted or bet against) and…
One day, there's a catalyst that sparks a run higher…
Or if the demand picks up and there's not enough supply out there, which causes a stock to experience a parabolic move.
Right now, there are three sectors with some of the most hated names:
Solar

Cannabis

Home delivery
So, why do I like these more than retail or airlines, two sectors with high short floats?
Quite simply – I stick with what works.
And let me explain why I believe those are the best sectors out there.
My TPS Setups use short-floats in such a way that I don't need to watch every tick to turn a profit.
Heck, just the other day, I found my Double Down trade in Aurora Cannabis (ACB) BEFORE the market opened (a cannabis stock if you couldn't tell from the name).
Not only was there a high short float, I saw a clear TPS setup.
Using the obvious uptrend, I grabbed call options myself that exploded in value.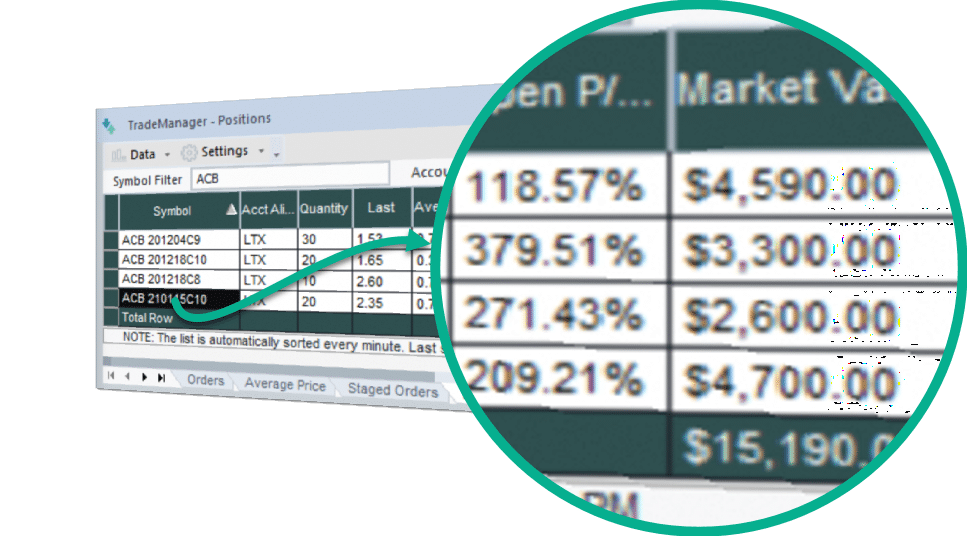 *All these gains came in a matter of days
*See disclaimer below
Now, let's get to the good stuff and go through the hot sectors set to warm up wallets this winter… and why they may offer the most money-making opportunities.
Despite their recent surge, I prefer solar stocks over oil and gas companies. This doesn't come from some altruistic urge, but rather my analysis of the marketplace.
In 2014, oil production reached a tipping point. Fracking technology revolutionized the oil and gas industry. And with irony Alanis Morsette envies, this technology precipitated a cascade of events that led to demand shifting forever away from fossil fuels.
FYI: Nothing in this situation nor in Alanis Morsette's song 'Ironic' is, in fact, ironic. They're just really crappy coincidences.
Mass production in green technology along with higher efficiencies drove down the price of solar systems. Coupled with government action, a set of stocks that rose and fell during the Great Recession, investors found themselves unable to buy enough shares of JinkoSolar (JKS) or Candian Solar (CSIQ).
My current favorite is SolarPower (SWPR).
Based in the U.S., the company doesn't face the tariff restrictions and legal hurdles competitors do from China.
But more importantly, the stock carries a nearly 50% short-float, rather incredible considering it's near multi-year highs.
Here's what I see in the chart.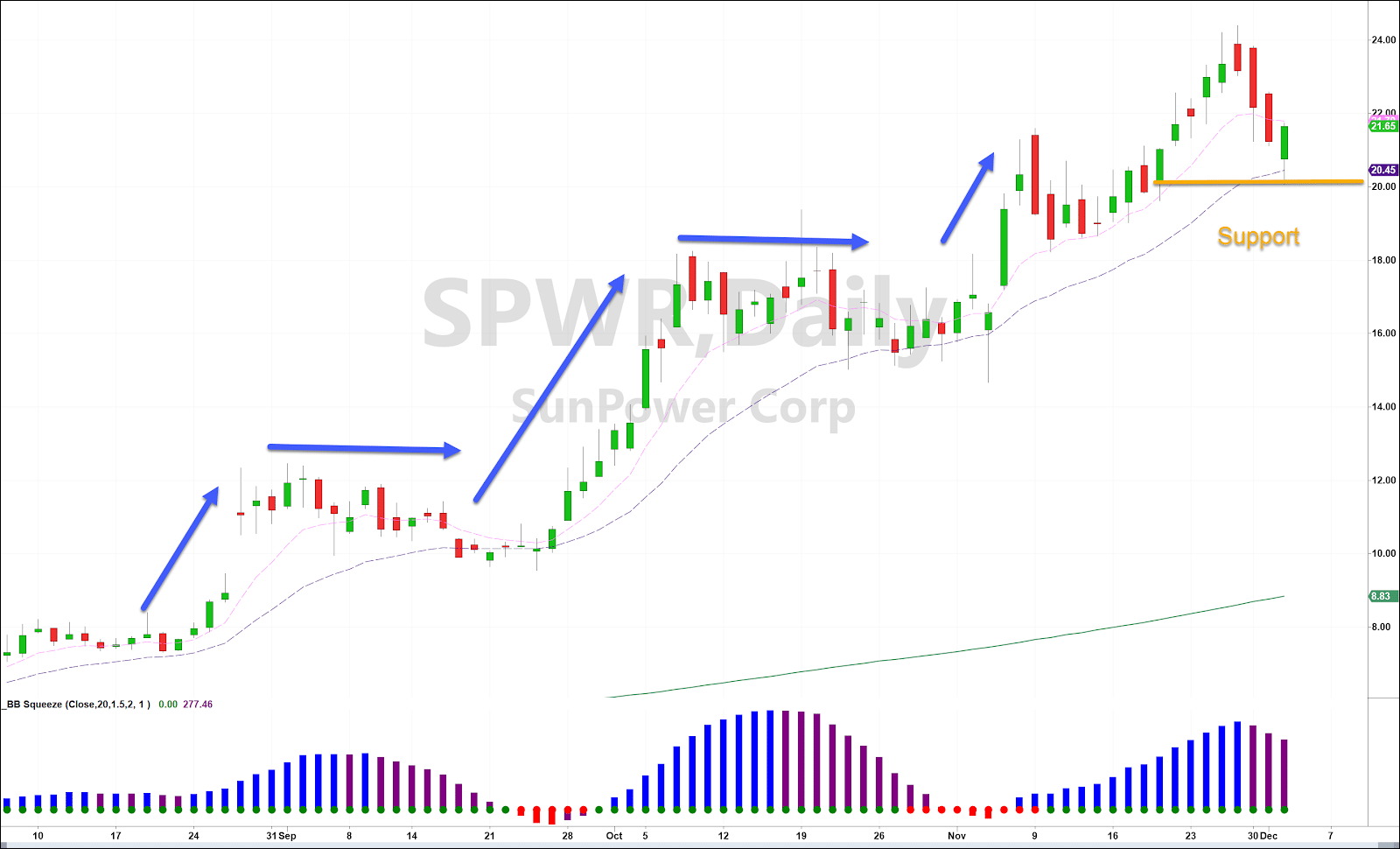 SPWR Daily Chart
What I want to see a squeeze (red dots at the bottom) before entering. Since the stock already bounced off support, I'd give it a week or two of sideways action to build energy for the next leg higher.
Once I see it here, that will be my cue for a swing trade setup into the early part of next year.
Chances are, I will use this stock as a Double Down play in the near future.
Cannabis stocks
Marijuana stocks trade a little differently than solar.
Cannabis companies aren't exactly legal in all states. So, there is a major impediment to their business.
Nonetheless, they surge forward on expectations that a new presidency and bipartisan push will loosen restrictions if not permit the plant outright.
Most traders gravitate towards three companies in this sector: Tilray (TLRY), Canopy Growth (CGC), and Aurora Cannabis (ACB).
From personal experience, I don't trade TLRY well. There's nothing technically wrong. But when something isn't working, I end to steer clear.
Between the other two companies, I like the risk/reward behind Aurora Cannabis at the moment (ACB).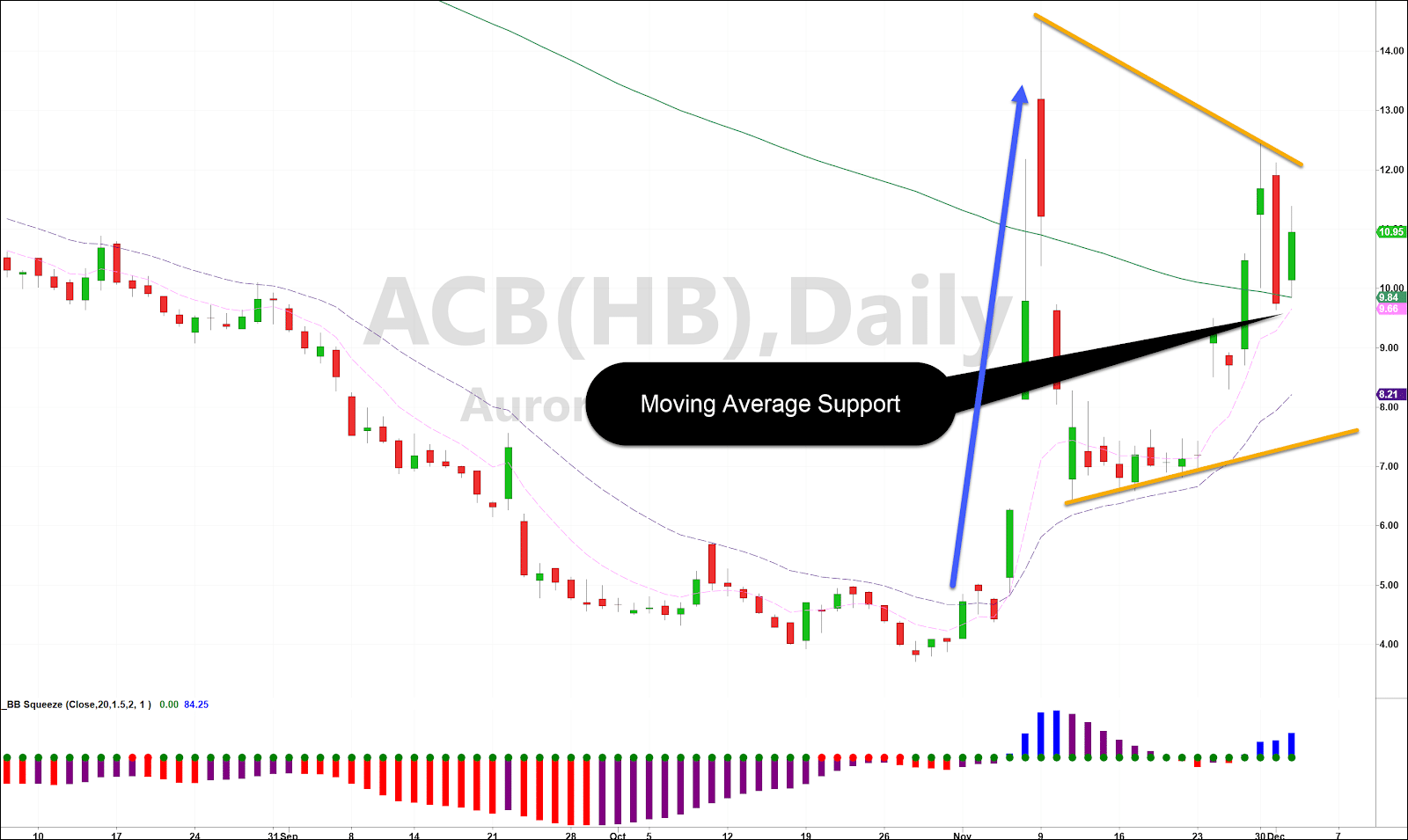 ACB Daily Chart
Carrying a 33% short-float, the stock is cheaper than CGC, and recent price action showed renewed interest in the company. That also led to more volume which in turn narrowed the spreads on their options.
With such a wide range, I like looking at the daily moving averages such as the 200-period simple moving average or the 8 or 21-period exponential moving averages as support.
Once I see shares hold (as they did here), then I look for TPS setups on lower timeframes.
In fact, when you take a step back, ignoring the fact that the huge range, all we're really looking at here is the start of a large consolidation pattern.
Home delivery
Last up on the docket are the 'home delivery' companies. These grew in popularity during the pandemic.
Companies like Chewy (CHWY), Stitch Fix (SFIX), Etsy (ETSY), and Carvana (CVNA) all fit the bill.
Traders bid shares up during the pandemic as demand soared from people stuck in their homes.
And while shares rose, short floats remained stubbornly high, even as stocks kept hitting new all-time highs.
Recently, bears thought they found their footing when many of the 'stay-at-home' stocks sold off on vaccine news.
And yet, my favorite, Stitch Fix (SFIX), consistently has one of the highest short floats out there, rarely dropping far below 40%.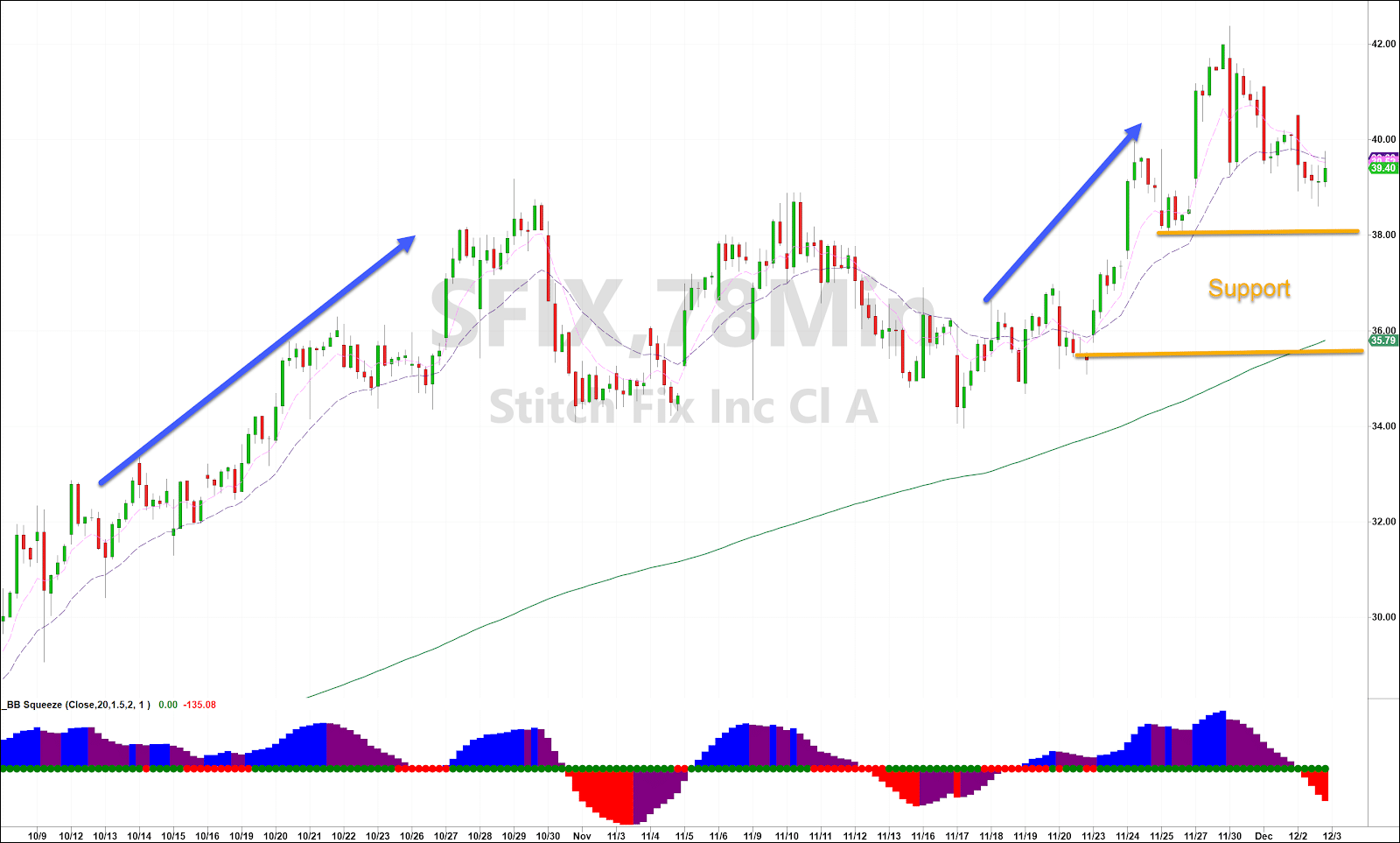 SFIX 78-Minute Chart
With a strong uptrend and short selloffs, I can't wait for the next TPS Setup to form here to jump in.
For now, I want to see it pull back into the support zone I noted on the chart. Then, it needs to take some time to gather energy.
Ideally, I'd come back to this stock in mid to late December for a run into the new year.
The trade stock at the right time
Trading comes down to one key element – timing.
The right trade at the wrong time is no different than the wrong trade.
Double Down gets you a chance to not just following along with mammoth trades like Aurora Cannabis, but learn how to find them on your own.
Become the trader you deserve today.
Click here to sign up for Double Down.