When will my kids go back to school?
Honestly someone tell me! Now they're doing online homework and classes???
Look, I didn't spend 8 years banging away at stock trading to finally make millions of dollars to have my kids at home with me 24/7.
I earned my freedom darn it!
Don't get me wrong, I love my family. But there's definitely too much of a good thing…except when it comes to winning trades.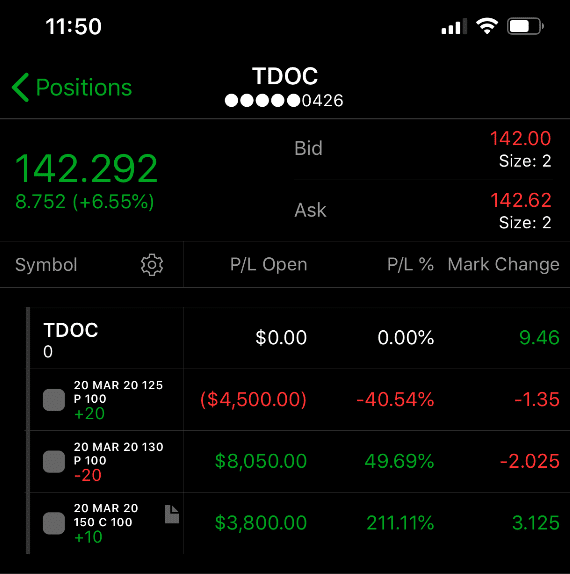 Case and point… my epic win in LottoX this past week
These markets are gnarly, no two ways about it. I'm not making too many trades. Instead, think of me as a tiger, roaming in the tall grass, waiting to pounce.
While I'd probably make a terrible tiger, I'm a darn good trader, which is why I want to drop you my three favorite stocks to look for trades in this week.
Zoom Media (ZM)
At this point everyone is working from home. Anyone who can is teleconferencing in. Heck, I've even heard of people throwing virtual happy hours!
Zoom media gets at the heart of this, offering virtual meetings and connections (they even used it recently for Joe Biden!) As long as people work out of office, this company's services will be in high demand.
Now, I want to highlight the Nathan Bear special…a little thing I like to call the TPS Setup.
Check out the 78-minute chart on ZM.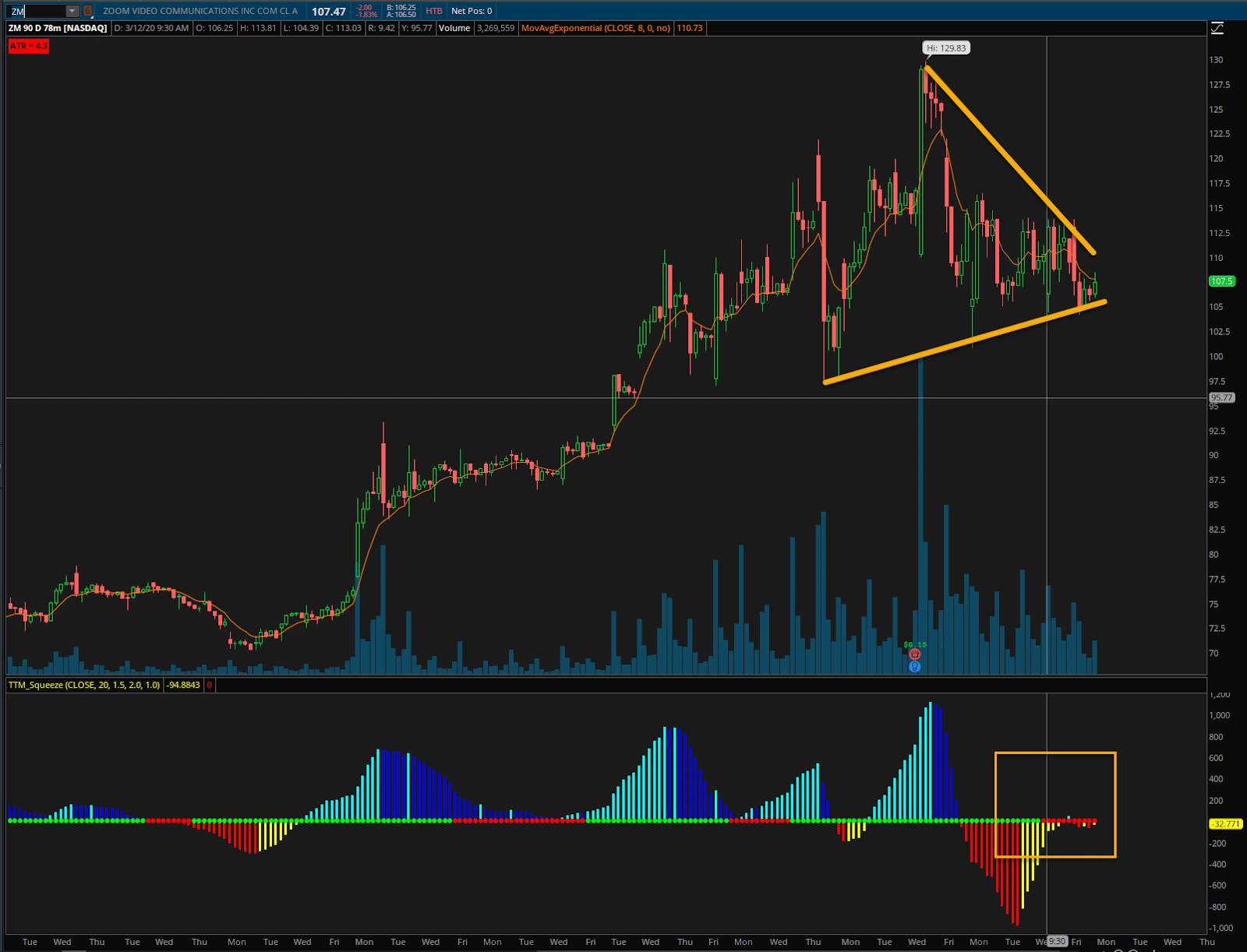 ZM 78-Minute Chart

Yes, you heard me right, the 78-minute chart. Curious why I chose that? Well, a trading day is 360 minutes. Divide 78 into 360 and see what you get.
ZM holds all the hallmarks of a TPS setup.
Trend

– A clear uptrend, which in this case, has been unbroken by the horrid markets (a super plus).

Pattern

– Check out the orange lines that connect the upper ends of the candlesticks and the lower end of the candlesticks. See how they're creating a point? That's a common consolidation pattern.

Squeeze

– At the bottom, you'll notice an indicator with a box around it. The red dots signify the Bollinger Bands have moved inside of the Keltner channel. It sounds fancy, but all it means is that we're getting ready for an explosive move.

Any of these trades rely on the broader market holding up to some degree. When you go limit down, chances are everything will get wrecked. I'll use my market internal health indicators to decide when and where I want to strike.
JD.Com (JD)
You wouldn't think that a Chinese company would be doing well in this rout. Fact is, China's Coronavirus cases are slowing down, which could lead to a rebound there faster than the US.
JD.Com wouldn't have been my first thought for a stock to weather this storm. But, at the end of the day, the charts don't lie.
So let's have a look shall we?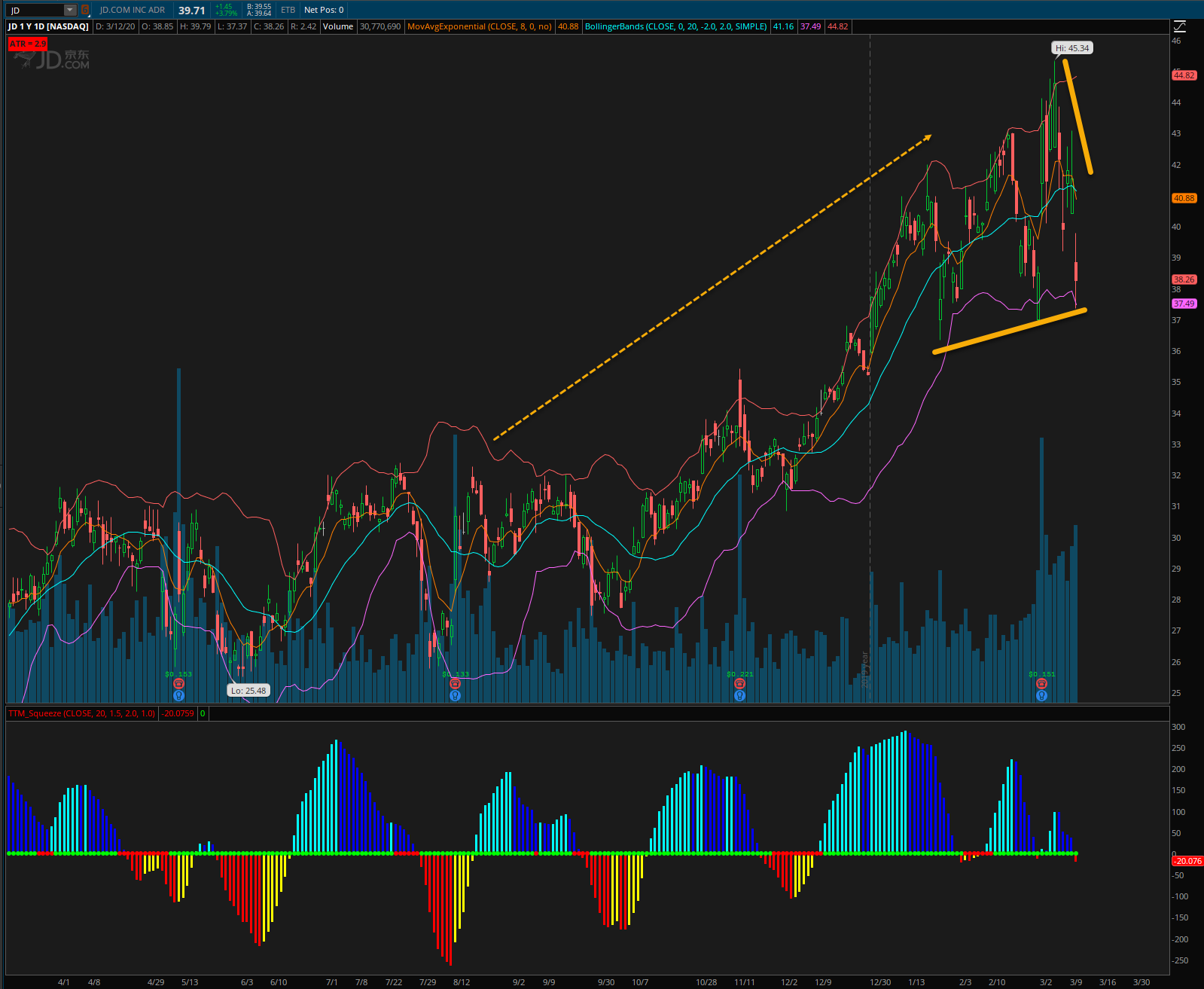 JD Daily Chart

You'll probably notice one glaring omission in this chart – the squeeze. You would be right. However, if you look under the hood, the squeeze could just be a few days away. That's why I'm watching this stock closely.
Otherwise, it's got a great trend a nice shelf that it's riding on the lower end. The stock's sitting right near the lower Bollinger Band, which makes it a great risk/reward play.
LK Coffee (LK)
I'm 100% aware that I gravitate towards the same stocks over and over.
Let me tell you something, I made a killing on ROKU last year day after day. When you find a good chart that treats you well, learn it and love it. Treat it well and it will pay that kindness in return.
Now, LK Coffee is another Chinese company and an IPO to boot. No matter how many times it gets hit, it keeps popping right back up. For me, that's a sign of relative strength – something exceptionally rare in this market.
Take a look at this chart and tell me you don't agree.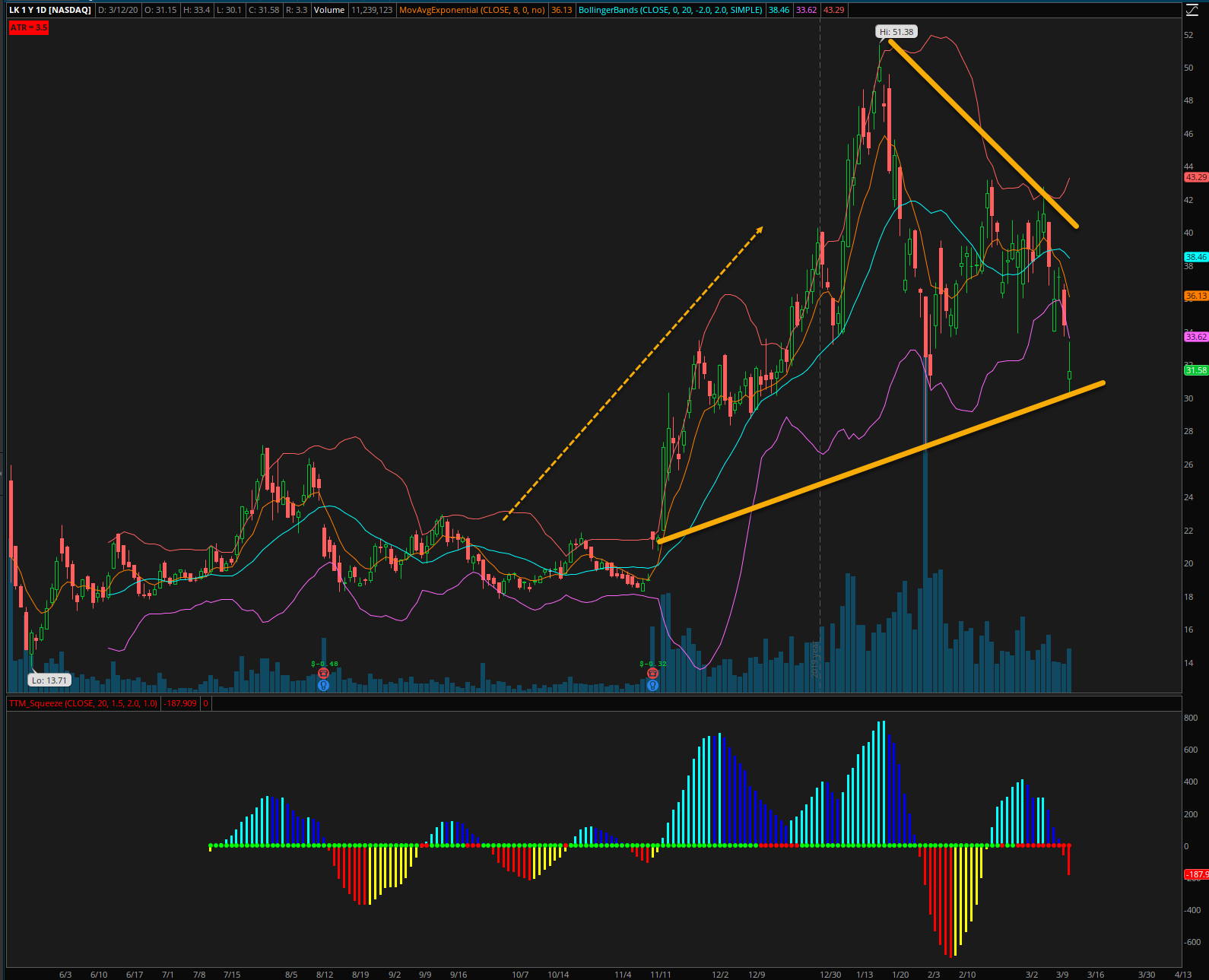 LK Daily Chart

Despite the selloff, this stock still has all the elements of my TPS setup. Not even this enormous market decline has knocked this stock off its bullish trend. I also love the lower trendline that the stock continues to ride without breaking.
Reducing Risk With Options
Some people will tell you that options are a quick way to poverty, and I'm sure if you use them incorrectly they could be.
I managed to use them to turn $38,000 into over $2,000,000 in two years. How? I flipped the script and use them to manage my risk.
You can learn about how I do this in my TPS strategy in my upcoming webinar. I'll explain how I created my system from scratch.
Related Articles: