Curbing your emotions in trading… can be more important than the strategies you trade…
And when a string of losers hits all at once, it can rock your world, shattering your confidence like glass.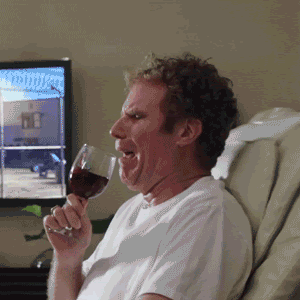 There's no need to let things get out of control!
It's one of the most common problems I see with new LottoX members.
So what causes this mess outside of the occasional bad luck?
Being Loaded Up In One Stock Or Sector
Most traders don't recognize it until it's too late.
And it's the quickest way to blow out your account…
I know…because it's happened to me countless times throughout my trading career.
How did I eventually turn the corner, and transition into a 7-figure trader?
It's time we had this discussion about risk…
Think of concentrated risk as a lack of diversification or putting all your eggs in one basket.
At the beginning of this article, I noted that a string of losing trades might be the first sign of concentrated risk.
All of us will experience a series of losing streaks at one point or another. Quite often its either just our turn on the chopping block or our strategy isn't any good.
However, many traders fail to realize that it can also be caused by concentrated risk.
So, let me explain with a live example.
Take a look at the following holdings for my Weekly Money Multiplier and LottoX portfolios from Friday.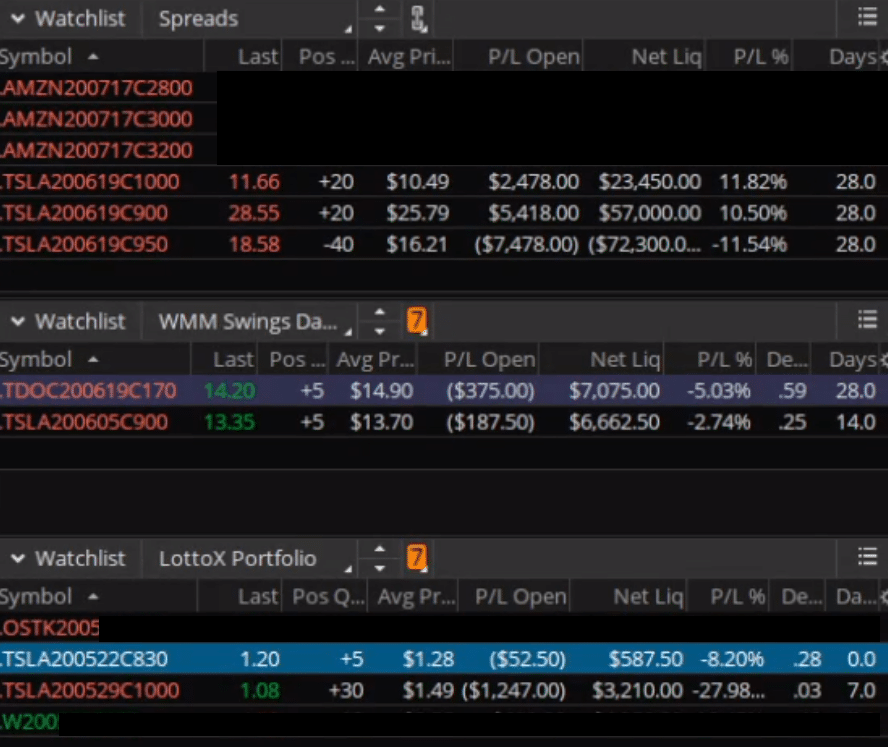 While they are separate services, would you say that I have too many trades on in Tesla?
Quite possibly. However, let me point something else out.
LottoX deals with shorter time frames. I want to get in and out of trades intraday or within a couple of days. Weekly Money Multiplier deals more with swing trades and spreads that cover days or weeks.
While I do have a lot of positions on Tesla, they aren't all entirely related. In Weekly Money Multiplier I have on a butterfly and one swing trade. LottoX contains trades that all expired at the end of the week.
What you can see is that I'm reducing the risk by using different time frames and types of trades.
Now, all of these trades would get hurt if Tesla plummeted. So, I need to consider that as a potential concentrated risk issue. However, the chances of that are slim.
Next, I look at how much capital I have in this trade relative to my total account and what I have in play as a whole.
Unfortunately, this choppy market has made it difficult to come up with a lot of swing trades. That's left me with some excessive concentration at the moment in Tesla.
However, over the last few weeks I've traded plenty of other stocks. Even if Tesla were to fail, I've already diversified my trading over the past month.
To boil it down into simple terms – concentrated risk means too much of your money lives and dies together across multiple trades. Even if you take setups on the same stock completely independent of one another, you can still create too much concentrated risk.
Here's a quick hit list of things to think about when you are assessing your portfolio.
Correlation – Do you have a lot of similar trades in similar stocks (IE long GOOGL and FB)?

Leverage – Is there too much money tied up in one trade or at any one time?

Few stocks – Are all your trades tied up in one or two stocks?

Direction – Is every trade you're taking a bullish bet?
None of these is a deal-breaker for me by itself. But, I want to make sure I think about these when I'm trading.
Avoiding concentrated risk
Now that you know how to recognize the risk, here's how I like to cut it down.
Limit the number of trades in any particular stock

Try to place put on trades that are bullish and bearish (AKA managing your delta)

Spice up your trading with unrelated items (IE gold or bonds)

Limit capital in play at any one time.
All of these suggestions are relative. You have to find out what works best for you.
In fact, I've had to adjust how I look at these in the current market. With conditions more conducive to quicker trades, I've leaned more on LottoX plays that quite often trade the same stocks.
However, I know that going in and adjust my position size accordingly. Because guess what, it could all change by next week!
Now, setting up these trades can be tricky. It takes an understanding of the stock you're looking at and the timeframe.
In fact, I talked about this a lot in my recent webinar for LottoX. I explained not just what LottoX was about, but how I go about finding these trades – which can help you understand how to look for and assess your own trades.
Click here to watch a replay of my LottoX webinar.