Over the weekend, I wrote about some of my favorite ways to identify stocks' "buy zones."
Today, I'm going to counter that with ways to find "sell zones."
But Jay, you ask — how can you dump a stock without buying it first?
Well, I have four words for you: THE. POWER. OF. OPTIONS.
Now, don't get me wrong — I absolutely LOVE hunting down momentum stocks that are primed for big returns. That's why I just launched my new $97 Jackpot Trades service this morning!
But I recently discovered that ONLY buying stocks is just ONE way to play the markets. Trading options has opened the door to a whole new world for me… and I hope you come along for the ride.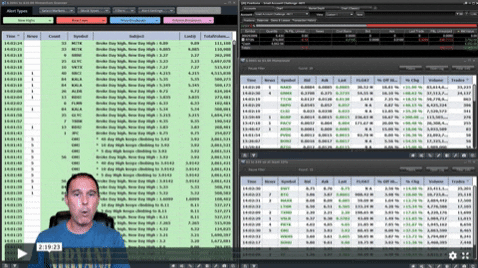 By selling call options on a stock, I can make huge gains as long as the shares move one of three ways: sideways, slightly higher, or lower.
And the best part? My "casino strategy" puts the odds in your favor — and boasts a 70% win rate! 
If it all sounds scary, don't worry. I'm a teacher through and through, and I'm here to hold your hand every step of the way.
Let me teach YOU about the power of options, and how to structure trades that take advantage of stocks poised to retreat.
Just like weight loss, stocks can run into walls.
These levels are called resistance.
When searching for bearish Weekly Windfalls trade, I like to hunt for an equity bumping up against resistance, as this means it'll likely either chop around or move lower in the short term.
I can then use my "casino strategy" and sell a call option that aligns with the stock's expected speed bump.
My position can then profit one of three ways: if the shares remain range-bound, if the shares move slightly against me, or if the shares move lower.
While there are hundreds (maybe thousands) of intricate chart patterns that Wall Street watches, below I've outlined the most common when looking for resistance.
Moving Averages
Likely the most cited indicator of potential resistance is the moving average. A moving average essentially takes out the "noise" of a stock's trajectory.
A 10-day moving average, for instance, is simply the average of the 10 previous sessions' closes.
While many traders like to watch the 200-day moving average, that isn't the only trendline that can emerge as a possible ceiling for an equity. The 50-day moving average is one that many investors keep tabs on, and they'll use run-ups to this trendline as a "sell" signal.
Just take a look at Take-Two Interactive (TTWO) shares on the chart below. This moving average contained a pullback for the stock back in August, but switched sides to act as a technical roadblock in the fourth quarter.
See how the shares have shied away from making a big move north of the trendline?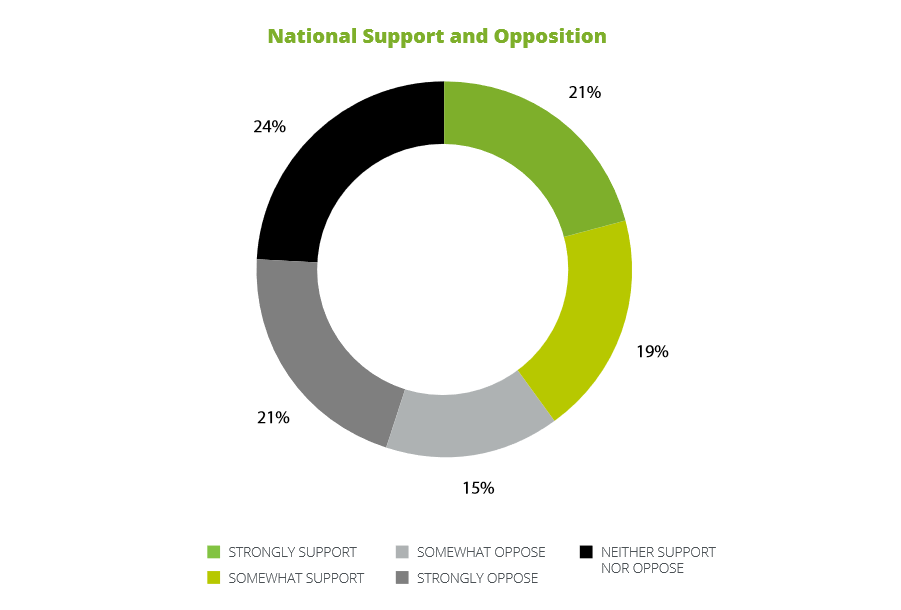 Former Highs
It doesn't take a rocket scientist to figure out that an area that's already served as a "stop sign" for a stock can once again stifle upside momentum.
Adobe Systems (ADBE) peaked above $310 over the summer, and could once again contain the security's advance. 
In the short term, this might be a chart I'll keep tabs on — it'll be especially interesting to see how ADBE performs given its 14-day Relative Strength Index (RSI) is in overbought territory (indicated at the top of the chart below).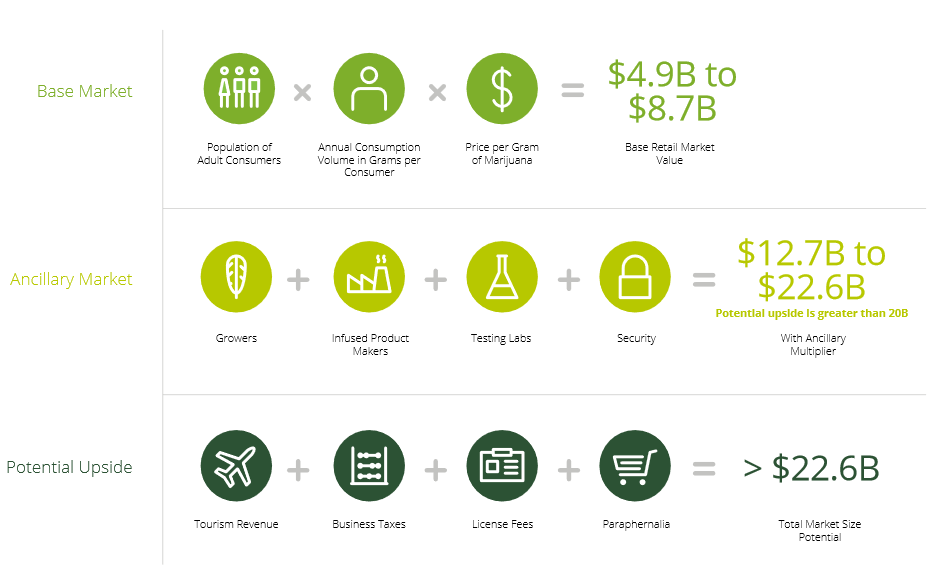 Bear Gaps
A "bear gap" is when a stock opens way lower than where it closed. These are often the result of negative news after the market closes, like a disappointing earnings announcement.
Take a look at Texas Instruments (TXN) below. The shares gapped lower in October, after the company issued ugly guidance overnight.
Since then, the $120-$122 area — where TXN landed after that announcement — has emerged as a technical barricade for the shares.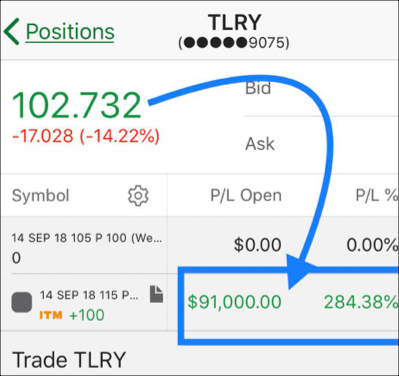 Trendline of Lower Highs
It's also possible to DRAW levels of resistance, like if a stock is making a series of lower highs.
After once again stalling in the $15.50 region in October, Sunpower (SPWR) stock took a turn for the worse.
You can see on the chart below that the shares have been in a downward channel, and it'll be interesting to see if they stabilize in the $7 area, which acted as support in May.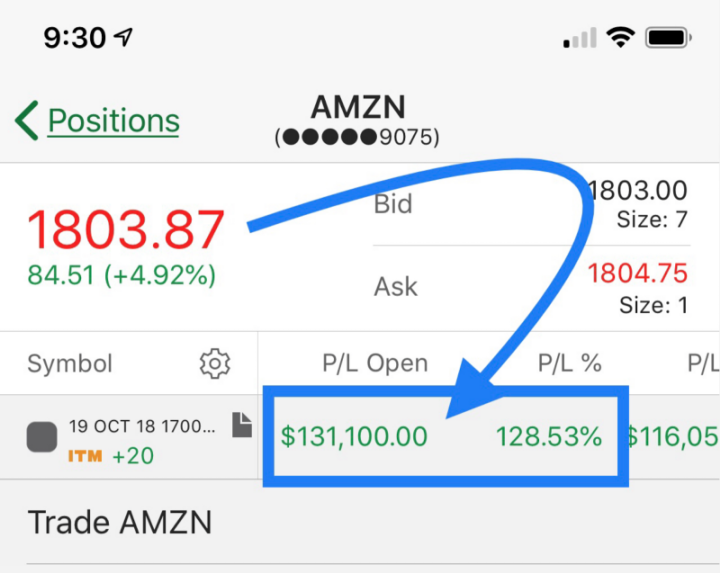 Round Numbers
Often times, round numbers (20, 100, 160, etc.) will act as key areas of resistance, as investors use these levels as targets at which to take profits on an uptrending stock.
Setting an alert for a level like $50 just seems cleaner and less arbitrary than setting a trade alert for a move to $47, right?
For instance, on Nov. 18, I alerted my Weekly Windfalls premium players to a bearish options trade I was making on Roku (ROKU).
The stock had been on a tear at the time, but I thought it could "start to slow down, trade sideways or lower in the chop of this $160's resistance." In fact, the $160-$170 neighborhood already sent ROKU shares packing earlier this year.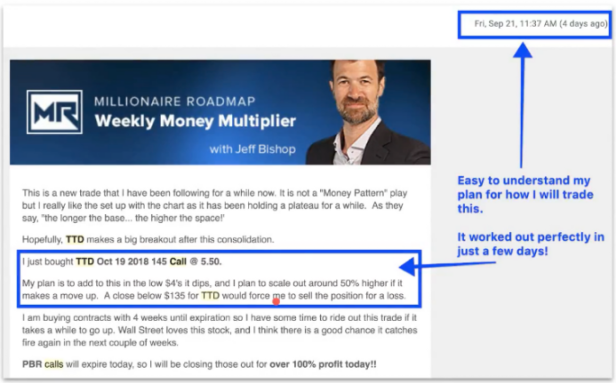 I opened a bear call spread on ROKU, selling the 162.50-strike calls — or, in simpler terms, I was betting the stock wouldn't advance past $162.50 that week.
Then, to minimize my risk in case the stock extended its rally, I bought 165-strike calls. That way, if ROKU soared to, say, $170, my position wouldn't be deep in the red.
Because I don't know about you, but I hate losing money…
But thankfully, I didn't even have to think about potential losses, because THE NEXT DAY I banked a cool $4,500 on the trade!
And you don't have to invest as much as me to win big. That same week, I heard from some of my premium subscribers: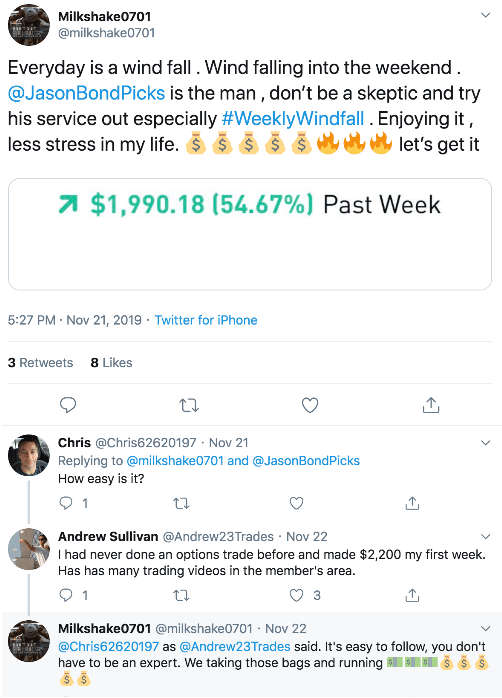 So, are you ready to make quadruple- and sometimes even – QUINTUPLE-DIGIT RETURNS in a matter of days? Click here to become a Weekly Windfalls premium subscriber, and I'll email you all my trades.
Related Articles: