Although Zoom Video Communications (ZM) is pulling back from its highs, it's been one of the hottest stocks this week.
The stock closed at $325.10 on Monday, and absolutely exploded after its earnings announcement… hitting a high of $478 on Tuesday.
At one point, ZM was up more than 40% on the day and there were a few ways to make money in the name.
However, with shares at more than $400 a pop… it's a little too expensive for a lot of traders. Additionally, the options premiums for the calls are pretty expensive.
Instead of trying to chase the stock or buy calls, I utilized a strategy that put me in a position to gain in three different scenarios.
In other words, I was able to stack the odds to my favor.
So how did I lock in a ~40% return on ZM without buying shares or calls?*
A Better Way To Trade Expensive Stocks?
Check out what I sent out to subscribers on Tuesday.
I'm looking to sell a ZM put spread soon as it settles but unsure if today's the day. They crushed earnings as I'm sure you've heard and anytime a company crushes the expected move, I find selling puts to those looking for a pullback works out well. Hard to know where that is though until the move digests this morning.
The stock was strong and I believed the better way to play for an upside move was to sell a put spread.
You see, I've noticed a pattern with stocks after earnings. 
If the stock gaps up significantly, there will be pullbacks along the way… but typically, they'll continue higher and not get into the gap in the short term.
So I decided to sell the Sep 4 ZM $410 / $400 put spread for $4.52 at 9:37 AM ET on Tuesday.
That meant I was betting ZM would not get below $410.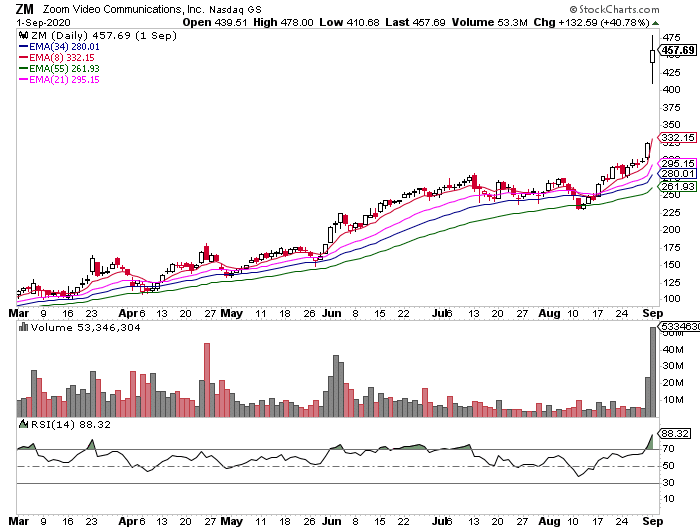 Although I was bullish on ZM, I didn't necessarily need the stock to explode. The stock could've stayed in range, move higher, or even fall a little.
At 9:48 AM ET, just about 11 minutes after the alert about my moves, I sent this out…
Covered ZM +40% of premium at $2.52 or $2 / contract, nice win
Really important lesson here on gap recovery and go. As soon as I saw this fall into the gap early, around $400, I looked for a trade. pulled up $400 / $390, didn't like the premium and sold the $410 / $400 instead and nailed it.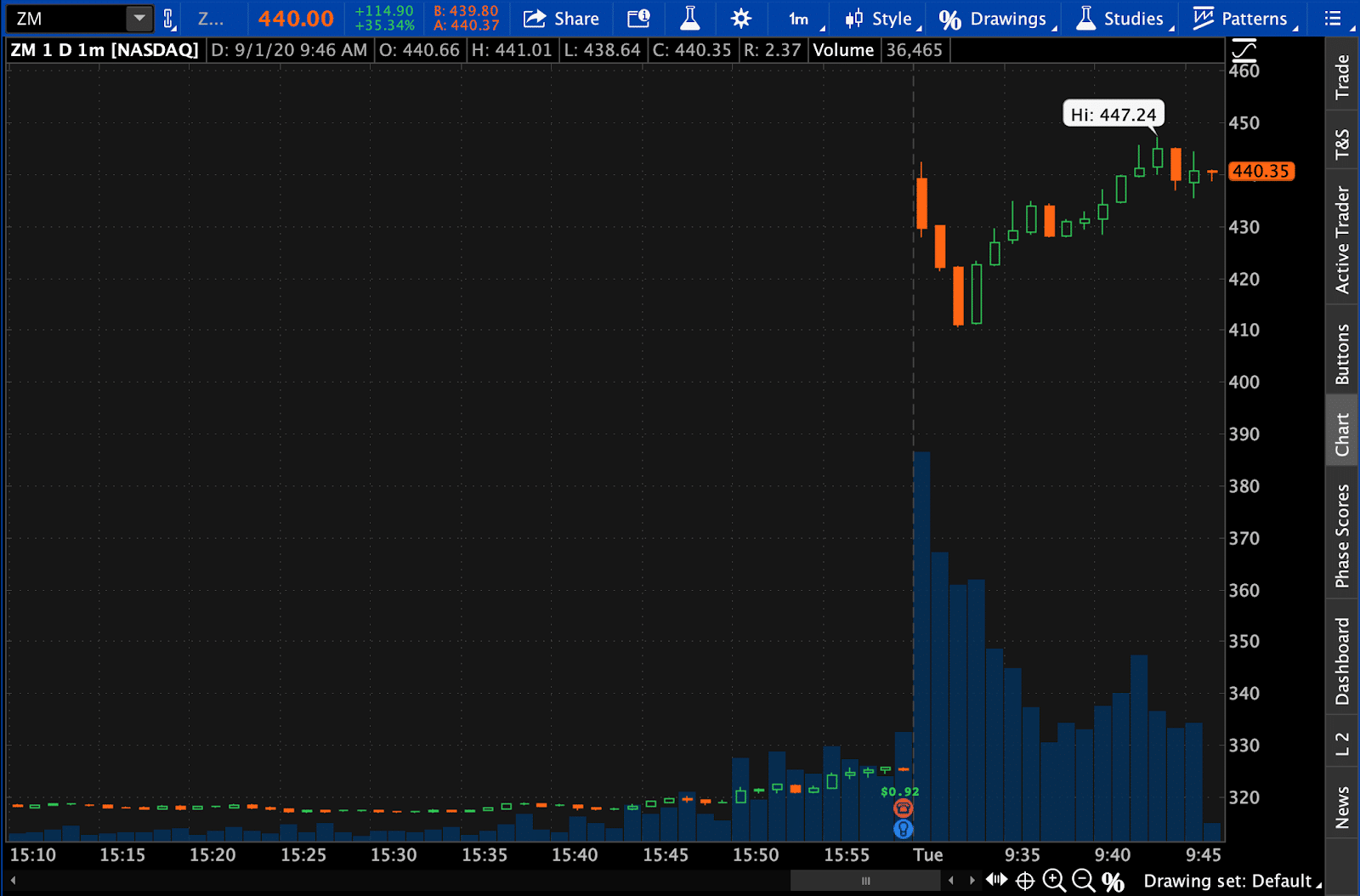 If you want to develop the skills to take advantage of these trades in the market…
Then check out my exclusive training workshop.
You'll discover how I stack the odds to my favor and gain off the "suckers" in the market.
Related Articles: