For the first time in as long as I can remember, circuit breakers were triggered twice in a week — Monday and Thursday — as coronavirus concerns crippled stocks.
Despite another dose of Fed intervention, stocks yesterday suffered their WORST SESSION SINCE BLACK MONDAY back in 1987.
Outside of stocks, meanwhile, the list of people in "self-quarantine" continues to grow, travel bans are being enforced around the globe, public schools are shutting their doors, and many major sports leagues are suspending their seasons.

Against this backdrop, it'd be REAL easy to start panic-selling right now.
But I'm not.
Because the disciplined trader knows how to not only survive this market, but to profit in it.
In fact, just yesterday my Jason Bond Picks subscribers watched me grab $3K in just a few hours — as the rest of the market fell off a cliff.
I believe that there are seven steps every trader can take right now. 
That can help them navigate through this volatile market. More importantly, I'd like to share with you what they are. 
Prelude 
Earlier this week, I told paid subscribers of Weekly Windfalls, Jason Bond Picks, and Jackpot Trades that I've struggled with timing so far in 2020.
I was early to the bearish party to start the year; I had been telling clients that something was about to bring the bull market down.
But after losing a few bearish trades in January, I got frustrated and decided to rejoin the bullish bandwagon.
And that worked for a while! In fact, I was on a red-hot winning streak before this coronavirus sell-off started in late February.
Then my bullish positions took a hit.
So, needless to say I've been frustrated so far in 2020, probably like many of you.
BUT I pride myself on being an excellent teacher, and that means teaching in good times AND bad. I want you to learn from my mistakes.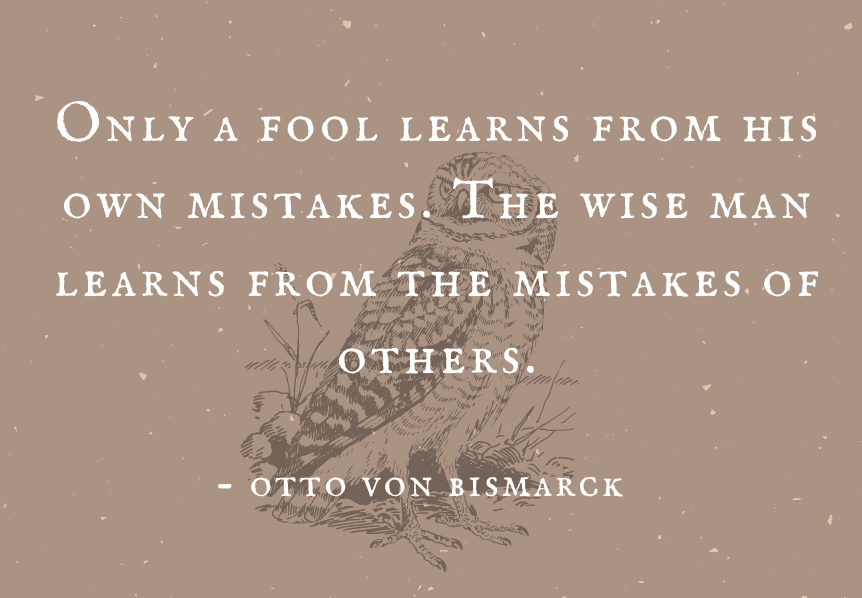 So here are the steps I'm taking to right the ship… and how I made $3K yesterday, while the Dow was down about 2,000 points.
Downsize
The first (and biggest) step I took this week was downsizing my account.
I moved a lot of my cash back to my savings account. No, it won't earn nearly any interest there, but bleeding it out into the market certainly isn't a better option. 
As a general rule I've usually started the year with a $100,000 account — 2019 was the first year in a long time I jumped to $200,000. 
And in 2020 I decided to trade with about $1.6M. 
Well, after giving back a lot of that, I've had enough sleepless nights and pain that I'm going back to a smaller account. 
I know it sounds crazy, but based on my experience, I actually trade better with a smaller account. 
I could go on for days about this — and yes, my experience trading a bigger account is limited, and yes, this is an extraordinary time in the market… but that's my experience and therefore what I have to teach from. 
In the past I've turned $100,000 into $430,000 in one year, and $200,000 into $500,000 in two months.
I'm not sure what it is about that $100K number that works so well for me… maybe it's just the fact I've used that amount of money for most my career, so that's what I'm comfortable trading with. Whatever it is, the numbers don't lie. 
I didn't do a good job with my bigger account and have decided to trade with about $100,000 as of this week. 
When I get my stroke back — and I'm confident I will — I anticipate I'll double the size to $200,000. But if for some reason something goes awry, I'll drop to $30,000. 
I've also started downsizing the number of my positions.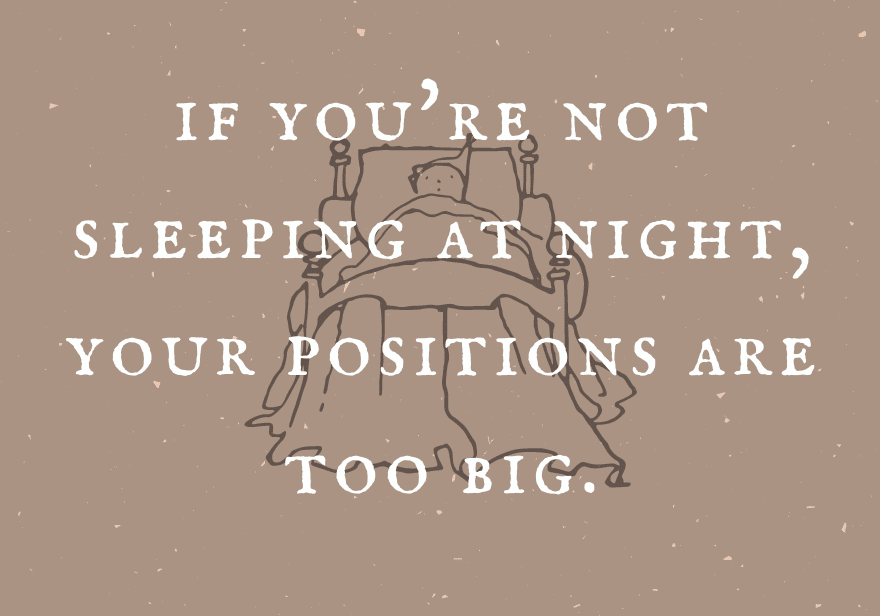 That means I'll be trading less and more focused.
This isn't because of the market right now, but because in the past, that's what I've done to be successful. 
I find it's easier to manage a few bigger positions than many smaller positions. 
I've found I can become overwhelmed when I take on too many trades; 3-4 bigger positions versus 7-10 at any one time has always worked best for me.
Get Picky
Yesterday, I told my subscribers of Weekly Windfalls, Jason Bond Picks, and Jackpot Trades that I plan to be very exclusive with the stocks I trade.
I want to get into stocks that are liquid — i.e. – easy to get in and out of.
I'm also only taking the best setups — like Fibonacci retracements, fish hooks, bull flags, rockets, etc.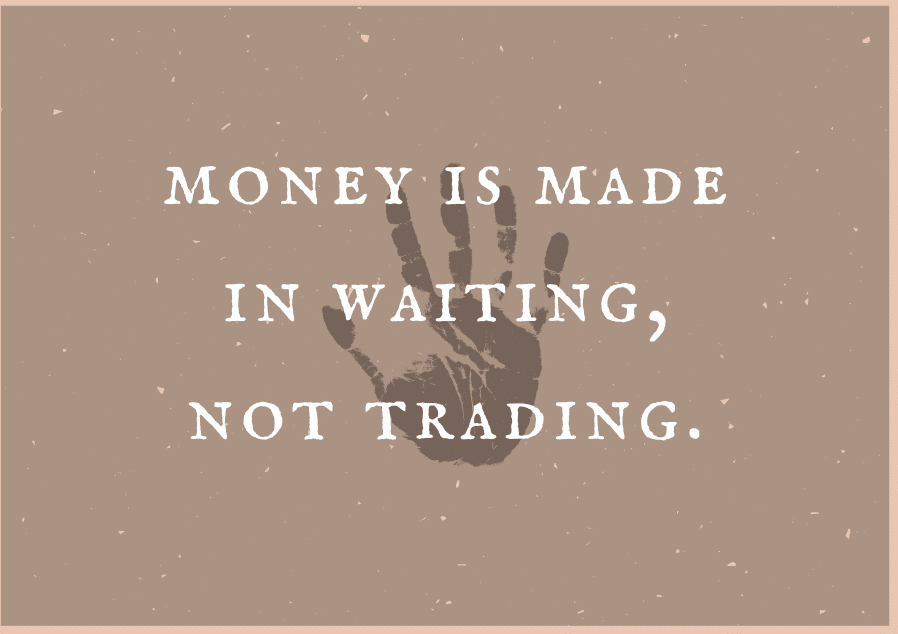 And with a newfound focus, I was able to score a $3K winner during the worst trading day since 1987.
Tizinia Life Sciences (TLSA) stock popped up on my radar on Wednesday, as the shares jumped to $7.50 after the biotech said its TZLS-501 treatment could be used for coronavirus patients at risk of respiratory failure.
Even with an offering, on Thursday morning, TLSA shares opened well above Wednesday's open and closing price.
So at noon on Thursday, after TLSA took a REST, I told Jason Bond Picks subscribers that I expected TLSA shares to cover the gap and RETEST the $5 level again.
I also suspected short interest was at play, and a heavily shorted stock can often get squeezed higher as bears race to cover.
Here's the chart I was looking at around 12 p.m. ET on Thursday, when the rest of the stock market was getting slaughtered: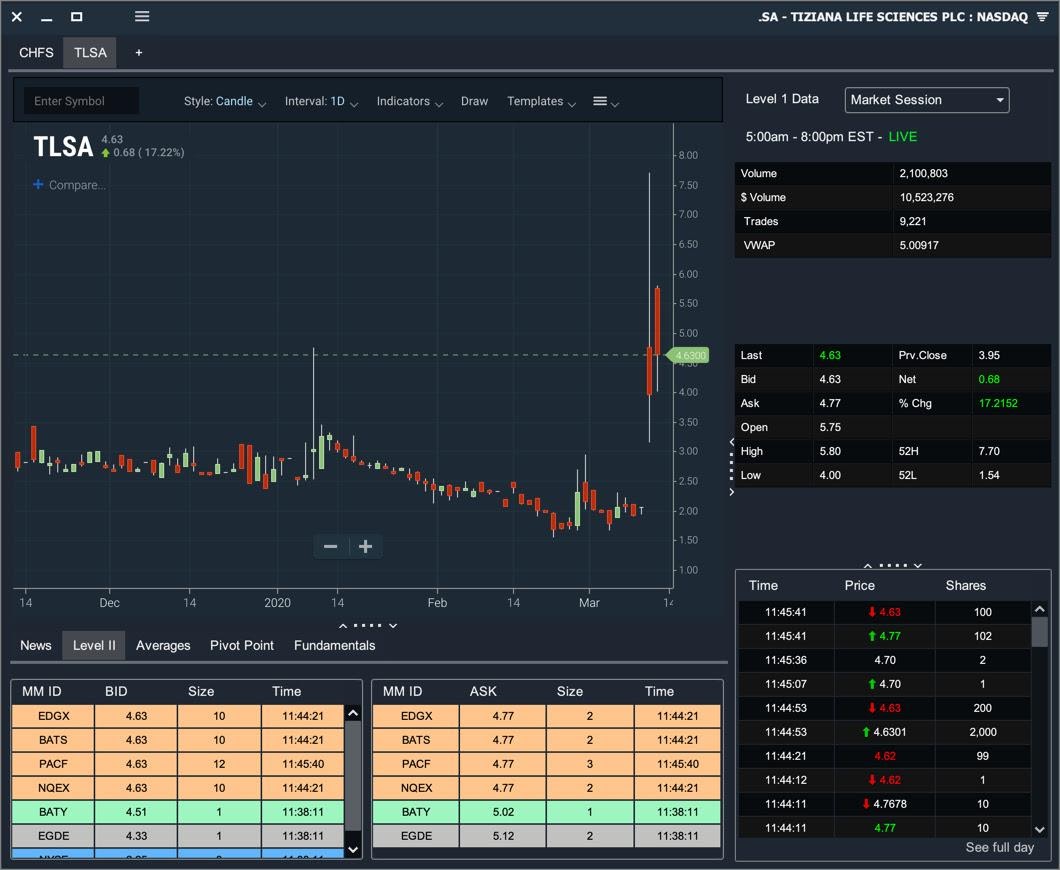 I bought 4,000 shares at $4.70, for a total of $18,800.
Fast-forward to around 1 p.m. ET, and TLSA had, in fact, jumped to the $5.60s. 
So I went ahead and took some profits off the table, selling 3,000 shares at $5.50 apiece.
I was hoping TLSA would go ahead and pop to the $6 level, but alas, it did not. Around 3 p.m. ET, I closed my remaining shares at $5.07, bagging a roughly $3,000 profit.
This proved to me a few things:
You can make money in ANY market environment,

if

you know where to look.

I have to trust in my setups as a momentum trader — it's worked for years, and it will continue to work.

You can score HUGE percentage returns even with a TINY POSITION.
Write It Down
I'm re-committing to a personal journal. 
I find I'm susceptible at times to breaking my rules — especially when I get in really big trades, which then triggers emotions and leaves me vulnerable to irrational trade decisions. 
Sure, at times I could get away with that — but other times it's led to devastating losses.
By having a journal, it's easier to spot common mistakes.
By not having a journal, it's easy to press buttons without thinking.
So, as I did with TLSA, I plan to log what I'm looking at before a trade — areas of support/resistance, my risk/reward profile, my trading plan, how much cash I allocated — alla that.
And, of course, I can go back and do postmortem analyses of each trade — how it played out, where I could've improved, the ideal time to take profits or cut losses, etc.
Basically, it will be a legend of "Jason's Most Common Mistakes" so in the future I can avoid them.
Discipline > Emotion
I've let emotion get the best of me several times in 2020 — I tried to make losses back quickly by going bigger, and eventually losing.
But keeping a trading log should keep me accountable, and prevent fear and greed from getting the best of me.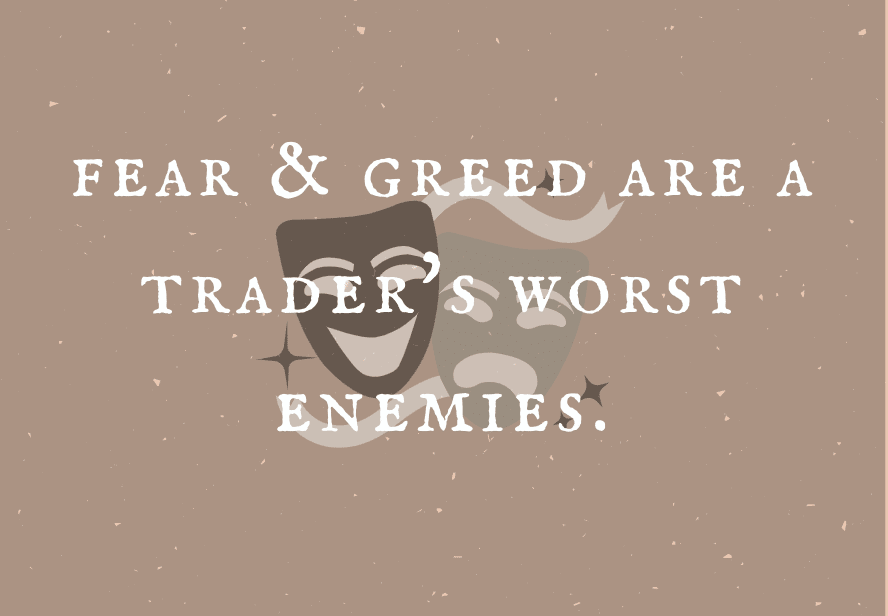 For instance, if a pattern breaks and my trading edge is gone, I want to be disciplined — adding to a position with no edge will, of course, lead to more losses.
I mean, sizing into a squeeze is acceptable, if that's the plan; adding to a losing trade is not.
There have been a few trades where I wanted to get back to green so badly, so quickly, I fell susceptible to human nature and compounded my mistakes. 
It's painful to lose like that and even more painful to concede.
Grab "Anxiety Premium"
Option prices climb a hill of "anxiety premium," and since I sell options via credit spreads in Weekly Windfalls, I'm on the hunt right now for the perfect setups.
First, a refresher course on implied volatility (IV), which is one of the key components of an option's price.
In the simplest terms, IV reflects the market's expectations for a stock's volatility over a certain period of time.
Rising IV = rising option prices.
See, when traders expect a stock to be volatile, they're willing to pay more to buy those options.
That's because compared to options on a relatively predictable stock, the options on a volatile stock have a better chance of moving into the money (ITM) by expiration, because the shares could make a monster move.
But sometimes, IV can be so high that even if you pick the right direction, it's hard to capitalize — sellers want to get in when IV and option prices are at their peak.
So I'm trying to carefully select the best setups, and once I find one I'll be alerting my Weekly Windfalls subscribers.
And finally…
Go to Cash More Often
In this market environment, I'm giving myself the gift of being 100% cash overnight more often.
That means closing my trades before the closing bell, when necessary.
This is because — as you've probably witnessed lately — a LOT of things can happen in overnight hours!
And we've been halted by circuit breakers recently, which means we can't even get out of trades at 9:30 a.m. ET if necessary.
So, in order to sleep better at night, I might be doing more day trading (opening and closing in one session) — and I'll leave the weekend trading to Jeff Williams, who last night launched his Weekend Wiretaps program!
He'll be turning $5,000 into $50,000 over the next year by trading stocks poised to move over the weekend!
Final Thoughts
It's been a brutal 2020, guys and gals.
But here at RagingBull, we remain confident.
In fact, my fellow guru Ben Sturgill has been crushing it with his SPY trades recently, and Jeff Williams just saw an 81% return on his biotech stock investment in three days!
So, if you're scared — I get it, trust me. It's like the Wild, Wild West out there.
But I have a plan to keep nailing winners like TLSA, and I pride myself on being an educator, so I invite you to watch me navigate this tricky market.
So mark your calendars for Tuesday, March 24, when I unveil my plan to go UNCHAINED.
Related Articles: