It's the start of a new month and as we inch closer to January, I really can't say I'm bearish on the market.
When there are pullbacks, typically, I want to be a buyer of the dip. Heck, just yesterday, I showed you two alternatives for buying the dip.
With stocks gapping higher, this trend is still intact and there are stocks at key levels that I want to keep my eye on right now.
You see, they're actually at areas of value, and based on the price action, these stocks can catch a pop.
So let me show you which stocks I've got my eye on and which key levels to watch.
Yesterday, I mentioned how Alibaba Group (BABA) was on my radar.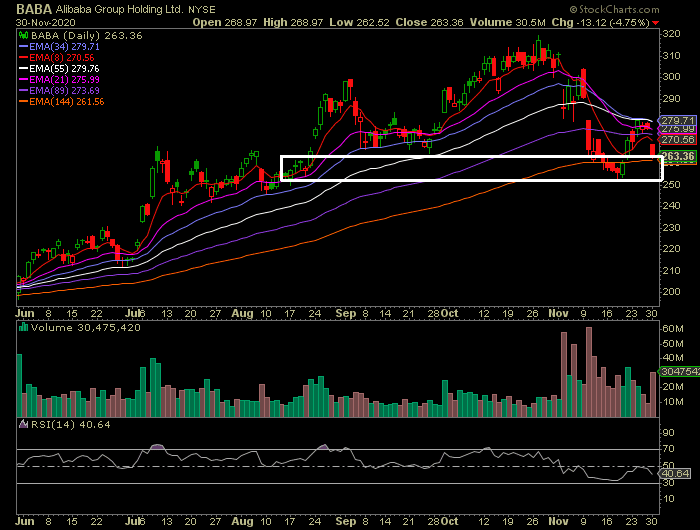 Again, it's right at a key exponential moving average (EMA), the 144-day. What this signals to me is the stock can find support around this area. However, we've seen the stock trade below it and quickly rebound.
If that area holds, I wouldn't be surprised if BABA starts to run higher and test the $280 area (an inflection point for the stock).
Next up, there's Apple Inc. (AAPL).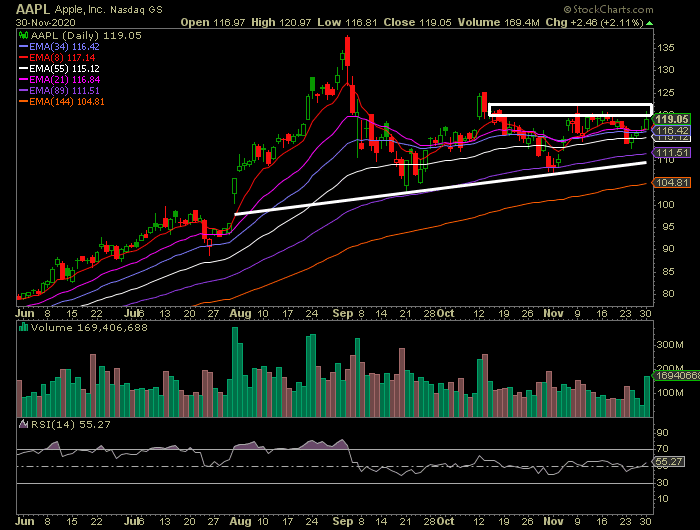 The stock held above a key support level around $110 and started to catch a bid. Now, it's at a key resistance level just under $120. I think it's important to monitor the stock right now because it can be a momentum play if it breaks out.
Last up, there's Wayfair Inc. (W).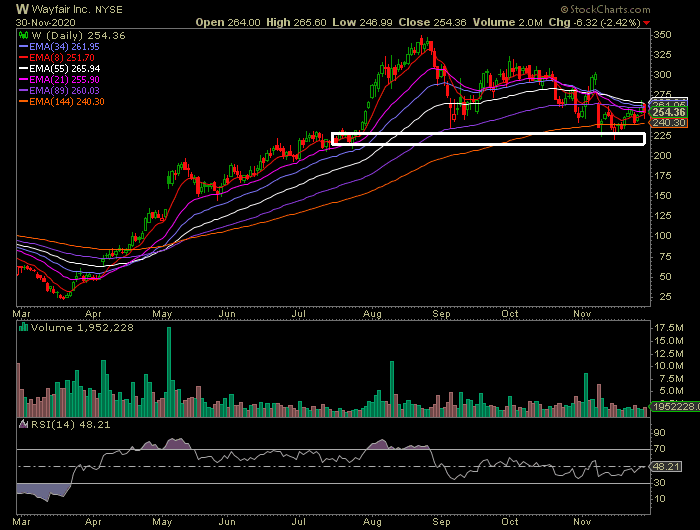 This stock is right around key exponential moving averages (EMAs). The ones to focus on are the 8- and 21-day EMA, which is right around that $250 – $255 range. Based on the price action, these levels can hold at support and from a risk-reward standpoint, this play looks attractive.
Right now, I believe it's important to follow the price action because that's how I've been uncovering my plays.
If you're serious about utilizing chart patterns to your advantage, you must attend this exclusive training workshop here. Once you sign up, be on the lookout for added bonuses.