Markets are closed in observance of Labor Day.
While most traders are relaxing and enjoying the extended weekend, I've dedicated some time to get a jump-start on the week.
The best way I know how is by game-planning and keeping some potential options plays on my radar.
More specifically, I'm looking at "sucker bets" that my scanner detected last week.
Why?
Well, if the odds of these options expiring worthless are still high, I may look to take the opposite side of them.
That way, I can stack the odds to my favor and set myself up for success this week.
A Few Sucker Bets On My Radar
There are a few "sucker bets" on my radar for the week, and here's a look at the ones that look the most compelling.

First up, there was an interesting trade in ServiceNow Inc. (NOW). Someone purchased the $370 puts expiring on Sept. 18.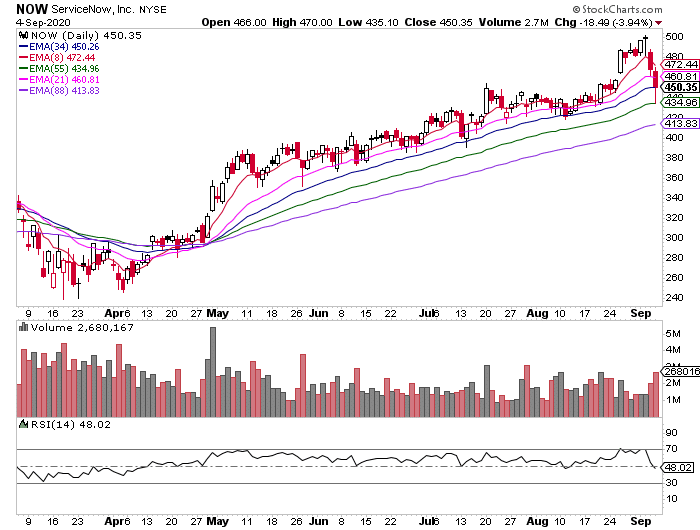 To me, that's a low-odds bet.
Why?
First off, there are key moving averages (areas of demand) above the strike price of those puts. In other words, to me, there are multiple areas it would have a tough time breaking below.
Additionally, the % Chance OTM, or the odds that trade would expire worthless, was more than 90% when the trade went off.
If I want to play this, I would look to sell puts, and simultaneously purchase deeper OTM puts around a key level.
Next up, Tesla Inc. (TSLA) is on my radar.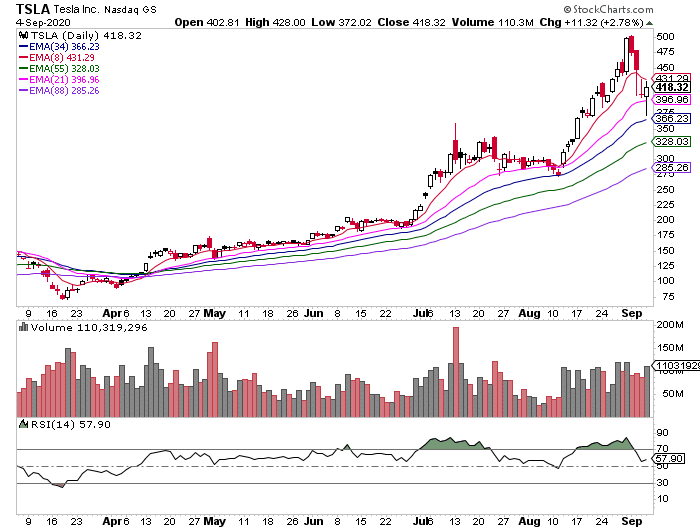 Someone purchased the $300 puts expiring on Friday. In other words, if TSLA doesn't drop by more than 28% within five days… they'll lose their premium.
I don't know about you, but who is betting against TSLA right now?
To me, a "sucker".
You see, those options have a 90%+ chance of expiring worthless… and I believe it makes sense to sell a put spread to collect premium on the name.
Last, but not least…
There's CrowdStrike (CRWD).
Someone came in and purchased the $160 calls expiring on Sept. 18. The chance of those options expiring OTM was a whopping 90.86%.
I don't know about you, but who would place such a bet?
An amateur, in my opinion.
You see, they're calling for CRWD to get to all-time highs in just about two weeks.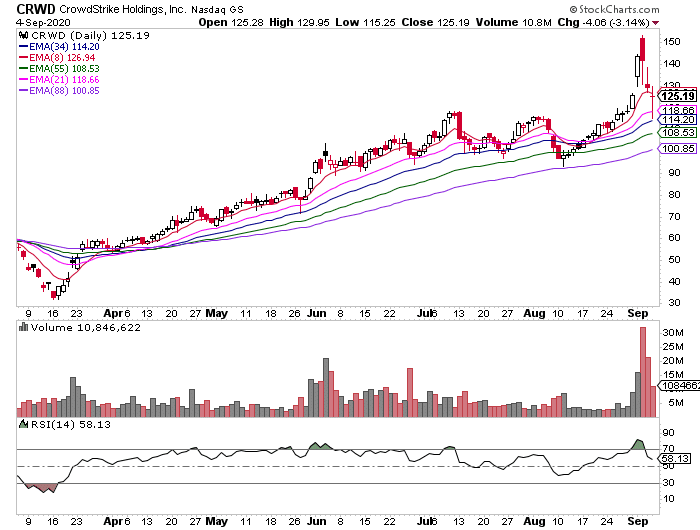 These "sucker bets" will be on my radar this week, and who knows…
I may take advantage of them.
If you want to find out how I utilize a risk-defined strategy to take advantage of the "sucker bets" in the market…
Then you'll want to attend my latest training workshop.
You'll discover how I stack the odds to my favor and trade with a statistical edge.
Related Articles: