With the market is at all-time highs and a lot of stocks continue to break out…
There is one area that hasn't seen similar action as other sectors.
If you guessed travel-related stocks, then you're absolutely correct. Of course, the tides may shift very soon.
Based on some of my favorite chart patterns, I've uncovered two stocks that were once left for dead, that can break out very soon.
Right now, they're at key inflection points, and if they break above them, I wouldn't be surprised if they move another 20%+.
That said, let me show you which two stocks I've got on my radar and the patterns I'm referring to.
With a vaccine on the way, that means people will be more likely to start traveling again. Right now, there are two travel-related stocks that are near key levels and I believe they can squeeze very soon.
Let's take a look at Carnival Corp. (CCL).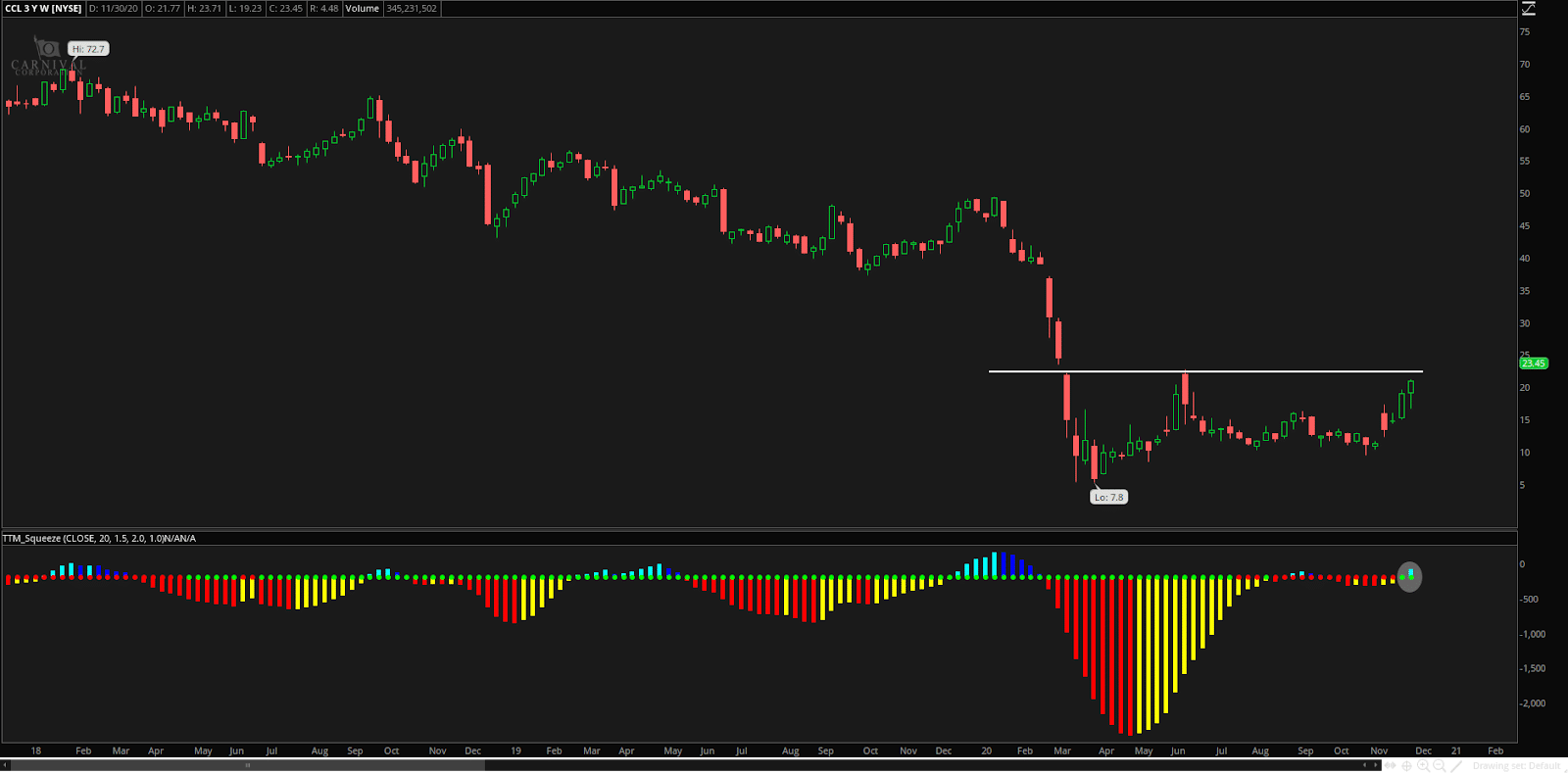 On the weekly chart, CCL is just now starting to approach a key resistance level around the $25 area. This is a major inflection point and with this large ascending triangle pattern…
I think the stock can break out very soon.
Now, if you look below the price chart, you'll see the TTM Squeeze indicator.
Since it just crossed above on the weekly chart, it indicates CCL is building positive momentum. When paired with the ascending triangle pattern, it's a signal it can break out and potentially run to the $30 area.
With this setup, I think using call options would be beneficial because it can help me better manage my risk, leverage my capital more efficiently, and maximize returns.
Next up, Norwegian Cruise Line Holdings (NCLH) is very similar to CCL.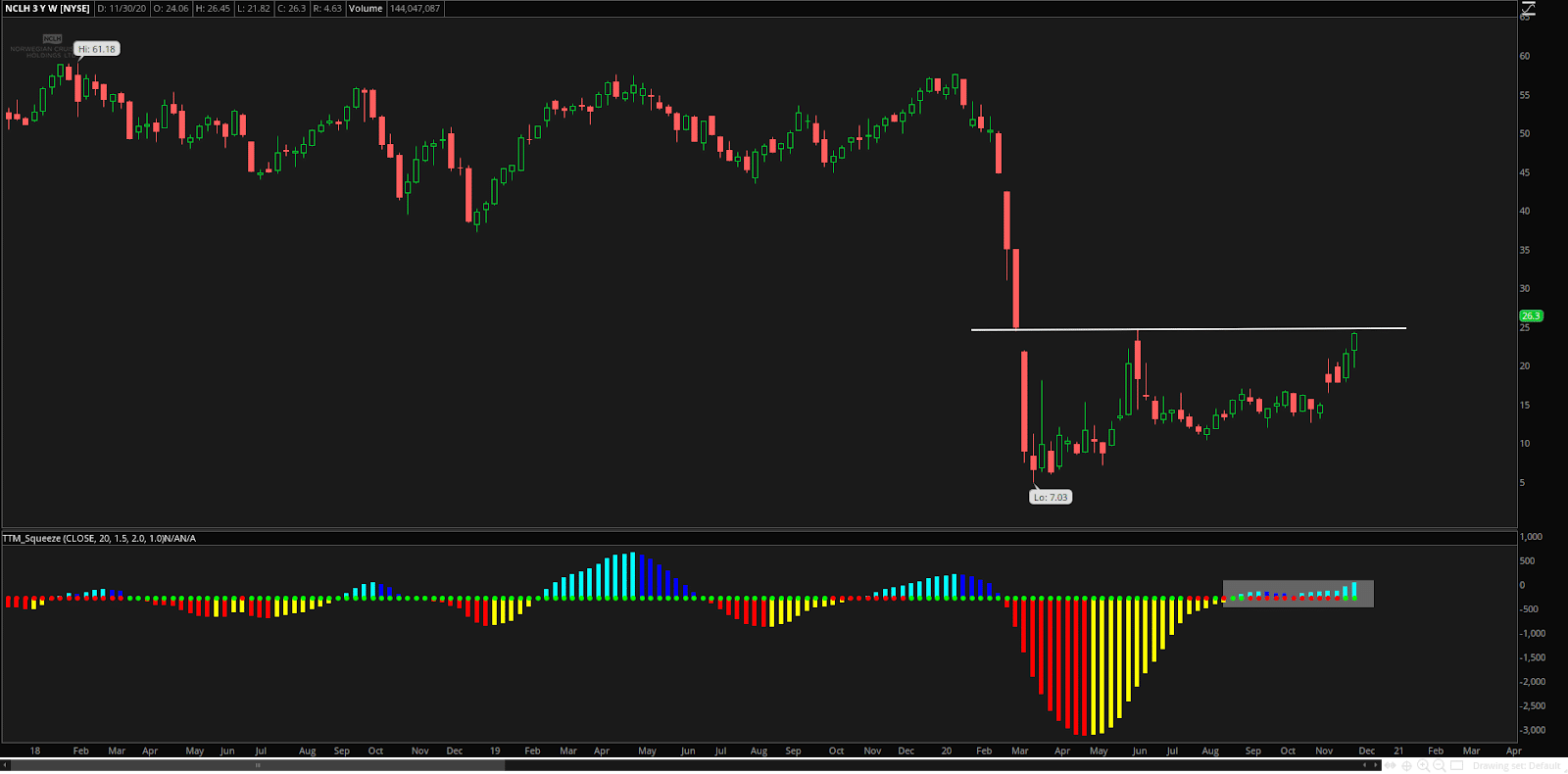 Take a look at that chart pattern above. Looks pretty darn similar to CCL right?
It's an ascending triangle, with the TTM Squeeze breaking above the 0 line, which indicates there's positive momentum.
Now, with NCLH, there are 273.99M shares floating, and nearly 20% of those shares are short.
If NCLH breaks above $27, I wouldn't be surprised if it quickly gets to $30 and runs higher.
Again, with this setup, I think the calls would be more advantageous.
Listen, if you look at these two setups, chart patterns actually helped me uncover them.
No doubt about it, chart patterns have helped me develop an edge in the market… and I want to show you what I believe to be 3 simple chart patterns that can help uncover some of the hottest momentum stocks in the market.
All you have to do is register for this chart patterns training workshop to find out what they are.