You've probably always wondered what the "smart money" does…
And think if you're able to follow their every move, trading would be a lot easier.
What if I told you there is an easier way to generate trade ideas — one that can provide a statistical advantage?
It'd be pretty sweet, right?
Well, there actually is a strategy I utilize to stack the odds to my favor, and it's allowed me to go on a bit of a winning streak.
I believe I'm at 14 straight wins, as of yesterday, and I've had some pretty sizable winners along the way*.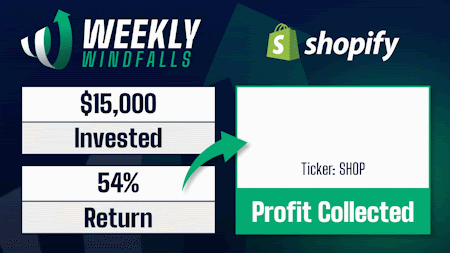 The key to stacking the odds to my favor?
I actually follow the "dumb money".
I know, I know… it sounds strange, but hear me out.
What I'm going to share with you might shock and surprise you.
Yes, It's Possible To Make Money Off The "Suckers"
Let's face it, everyone is so enamored with following the smart money…
But to be honest with you, I think it makes more sense to follow the "dumb money", or what I like to call the "suckers" in the market.
Why?
Well, you've probably heard the saying, "90% of traders fail."
If there are so many traders who fail, why not just take the other side of their trades?
Makes sense to me.
In the options market, there is a way to figure out which trades have a higher chance of success, when you're selling options to the suckers.
It's known as % Probability OTM, or % Probability Out Of The Money.
What this indicates is the chance a specific options contract will expire worthless at that specific point in time.
Since the "suckers" typically buy deep OTM options, the odds of those options expiring worthless is pretty high in my opinion.
In other words, the chances of them winning are pretty slim.
So knowing this information, would you not follow the "dumb money" and take the opposite side of their positions?
I know I would.
The thing is, I don't want to sell naked options because that can be dangerous. After all, there is an off chance they're right… and that's why I utilize a risk-defined strategy to sell options to these "suckers".
For example, take a look at this activity in Apple Inc. (AAPL) that I noticed.
Someone purchased $500 calls expiring in just about 8 days, when the stock was trading at $452.26.
Can AAPL get there?
Sure…

But the odds of AAPL getting and staying above $500 by the expiration date is less than 7%. That means those options have a 93.02% chance of expiring worthless.
If a trader believed AAPL wouldn't get to $500 and stay above by the expiration date, they can actually use a risk-defined strategy to collect premium on the sucker bet.
The strategy actually would allow them to gain in three different scenarios.
Let's say AAPL runs higher, the trader can stand to gain, just as long as it stays below $500 (or which ever calls they sold).

If AAPL trades sideways, they would be in a position to win.

If AAPL falls, the trader would be in a position to win.
There are "sucker bets" coming across my screen every day, and if you want to learn how I take advantage of them…
You'll want to check out my latest training workshop.
Inside, you'll learn how I stack the odds to my favor and have a statistical edge in the market.
This could be a game changer, especially if you've been struggling with buying options.
*Results presented are not typical and may vary from person to person. Please see our full disclaimer here: ragingbull.com/disclaimer
Related Articles: