Hey guys and gals,
With the retail traders piling into the market…
There are some pretty wild bets being placed…
Especially in the options market.
To me, a lot of these trades are sucker bets.
Why?
Well, there are newbies out there who just don't weigh the odds of something happening…
Which signals to me there are a lot of "gamble" trades being thrown down.
Now, there is actually a risk-defined way to take advantage of these trades.
Today, I want to reveal to you one strategy and stock I want to use this strategy on.
How To Take Advantage Of The Suckers Bets
In this market environment, I try my best to stack the odds in my favor with short vertical spreads.
Think about it like this…
If you take a sports bet with one of your friends, and he's willing to give you $100 right now if his team wins the championship (whenever sports open back up).
However, his team is ranked last in the division… and it's a long shot they'll win…
But if they do, you'll have to for over $150 to your friend.
Sounds like a suckers bet right?
That's just betting on a hope…
Not calculated at all.
The thing is, there are bets similar to that in the market right now.
You see, traders are betting stocks will have massive moves in just a matter of days…
But for the experienced traders… they know these are long-shot bets.
For example, one trade I'm eyeing right now is NVIDIA Corporation (NVDA).

Source: Finviz
Some traders may be thinking… "Well, NVDA has come a long way from March lows… I think it has a pullback soon."
To establish that bearish opinion, these traders may look to buy out of the money puts.
I mean take a look at some of the options prices on NVDA puts expiring next week (on the right-hand side of the image below), when the stock was trading near $370.
The $350 strike price puts were $4.05 bid X $4.25 ask.
That means NVDA would need to drop below $347 just for whoever is buying those options to break even…
In other words, they would need the stock to move nearly 10% lower just to not lose money.
Of course, there are ways to take advantage of these bets… in a risk-defined way…
Which I detail in my eBook, Wall Street Bookie.
In an attempt to try to help as many people out as possible…
We're representing this strategy…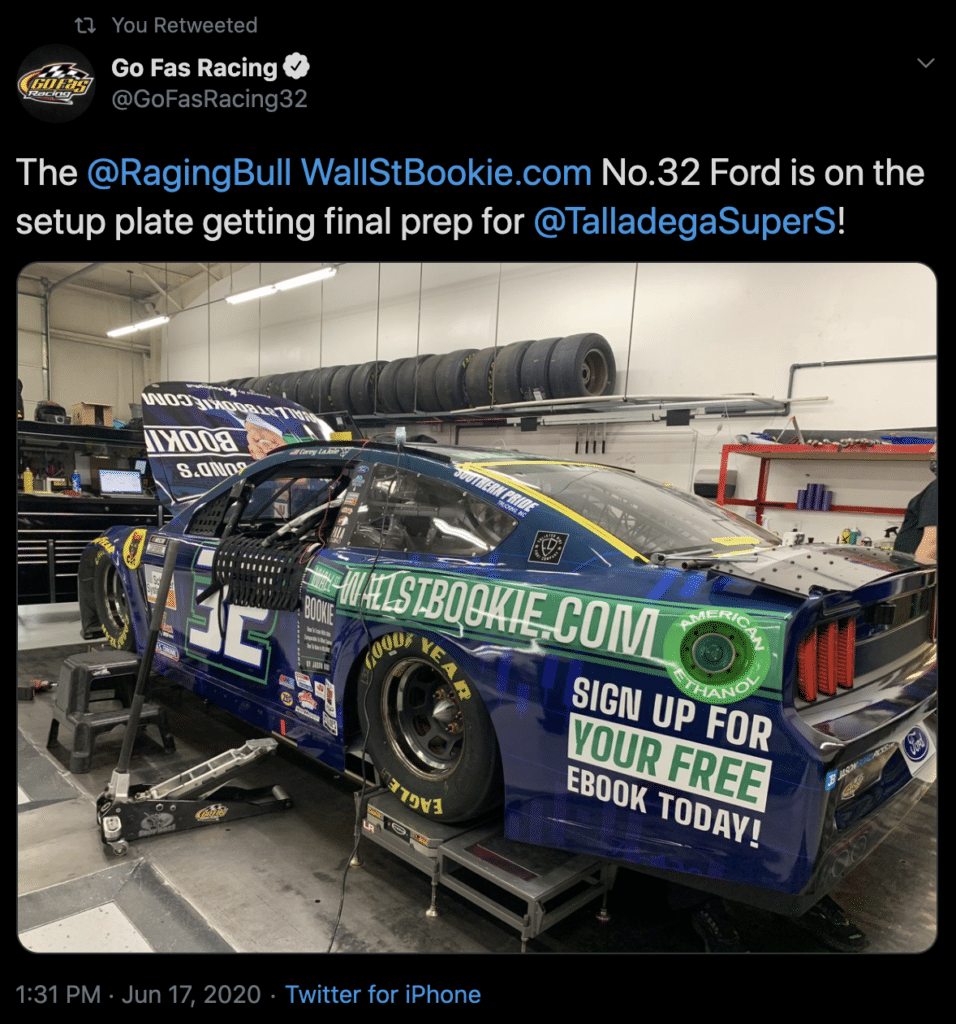 If you want to learn how I take advantage of these sucker bets, grab a complimentary e-copy here…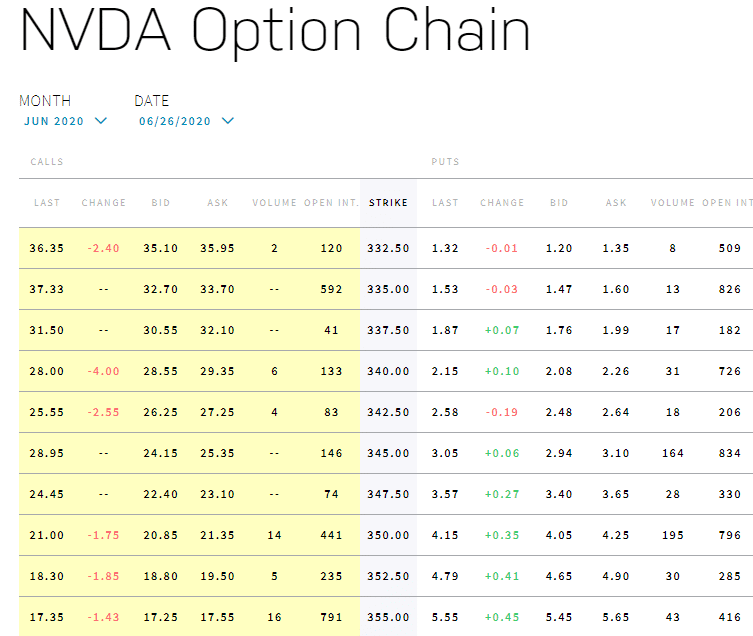 Source: Nasdaq
WE MAY HOLD SECURITIES DISCUSSED. RagingBull has not been paid directly or indirectly by the issuer of any security mentioned in the Services. However, Ragingbull.com, LLC, its owners, and its employees may purchase, sell, or hold long or short positions in securities of the companies mentioned in this communication.
DISCLAIMER: To more fully understand any Ragingbull.com, LLC ("RagingBull") subscription, website, application or other service ("Services"), please review our full disclaimer located at https://ragingbull.com/disclaimer.