Day Trading Stocks: How to Invest In the Best Day Trading Stocks
Day trading, the act of buying and selling stock within the same day, is an exciting market for investors to get involved in. Investors can take advantage of small price moves to earn money. If played correctly, this strategy can be an extremely lucrative game for investors. To be successful at this, though, traders must follow a well-thought-out strategy.
What Are the Best Day Trading Stocks?
It's difficult to title any stock as the "best" day trading stock because not all traders use the same trading style and strategy; however, many traders tend to look for the following in day trading stocks:
Tight spreads.
Large volume.
Heavy price movement.
A heavy price movement is key, because it is much easier to make a quick in-and-out profit on a stock that has a lot of movement. While it is is important to note that all stocks fluctuate, and the market is constantly changing, the following 10 day trade stock picks currently meet the three previously listed traits and are great choices for most day traders.
Day Trading Stocks: General Principles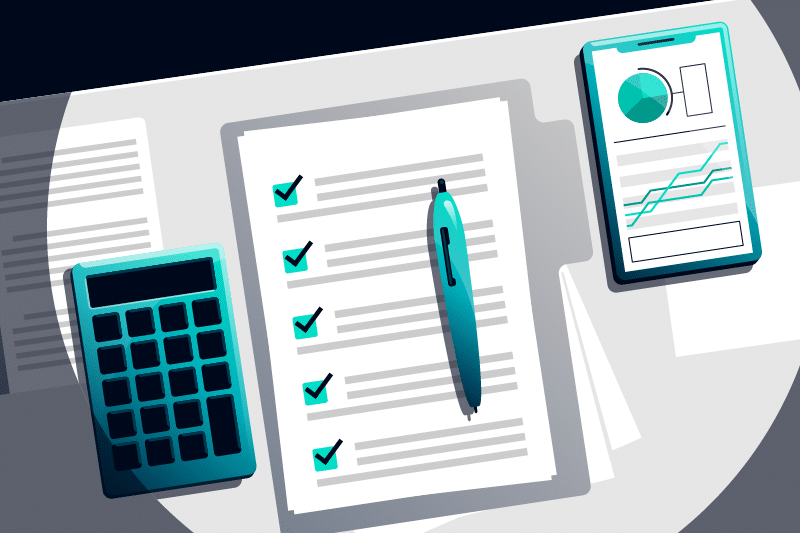 1. Do Your Homework
While knowledge of basic trading procedures is essential for day trading, traders also need to do their homework and stay up to date on the latest news and events that could affect stock prices. Make a list of all the stocks you're interested in trading, and stay informed about what's going on with those companies as well as the market in general.
2. Decide How Much You Can Risk
Most day traders are willing to risk 1-2% of their account for each trade. If you have a $50,000 trading account and you're willing to risk 0.05% on every trade, the maximum loss is going to be $250. Set aside extra funds for trading with, money that you're willing to risk losing. Know that a loss may or may not happen.
3. Commit Your Time
Day trading is time consuming. To do it successfully, you need to follow the market throughout the day, and move quickly when you spot opportunities. This means you'll need to be prepared to spend the majority of your day watching the market.
4. Start Small
If you're just getting started with day trading, start by focusing on just one or two stocks. This will make it easier to monitor the market closely and spot opportunities when they arise.
In today's market, it has become increasingly common to trade fractional shares. This means traders can choose specific dollar amounts they want to invest, even if it means not buying full shares. That means you could buy just $50 of a stock that sells for $250 per share.
5. Use Limit Orders
A limit order is a type of order to buy a stock at a specified price or better. Limit orders help investors trade with greater precision because you set the price for both buying and selling.
6. Timing is Important
Experienced traders who follow the market closely can often recognize patterns and successfully make trades as soon as the market opens. However, because many investors execute on their trades as soon as the market opens, pricing can be volatile in those first 15 or 20 minutes. If you're new to day trading, you should seriously consider not making trades within the first 20 minutes. In fact, it's best for beginners to stick to the middle hours of the day when the market is less volatile.
7. Be Realistic
Understand that you won't win with every trade. In fact, many day traders only win half the time. The key, though, is that they make more on those wins than they lose when they aren't successful with their picks. By limiting the risk of each trade, they protect themselves from heavy losses.
8. Follow a Strategy
Successful day traders have a strategy that they follow closely. This ensures they never let their emotions get the best of them, and helps them win in the long term.
The Top 10 Best Day Trading Stocks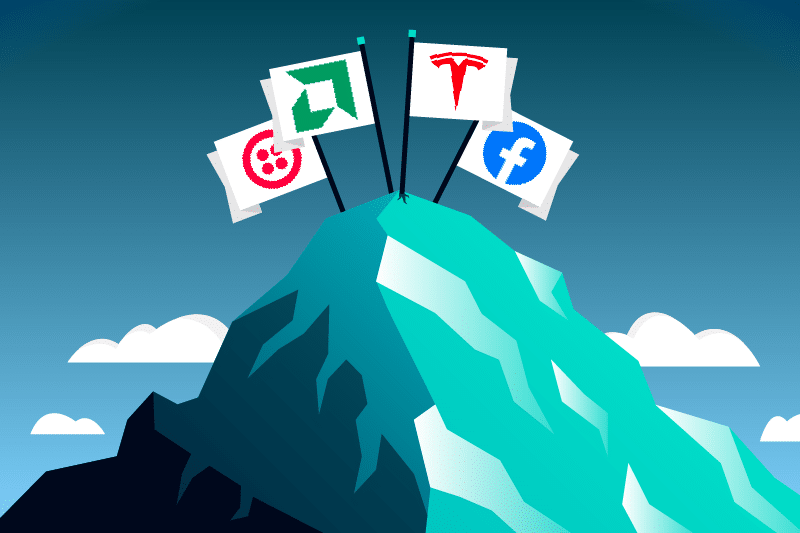 Twilio Inc. (TWLO)
Tesla Inc. (TSLA)
Etsy Inc. (ETSY)
Advanced Micro Devices Inc. (AMD)
Roku Inc. (ROKU)
Facebook (FB)
ZIOPHARM Oncology Inc. (ZIOP)
Synergy Pharmaceuticals Inc. (SGYP)
Bill Barrett Corp. (BBG)
Basic Energy Services Inc. (BAS)
Twilio Inc.
Twilio Inc. is a technology company geared toward providing cloud services to large companies. When it comes to day trading, Twilio meets all the requirements. For starters, its stocks trade at a volume of more than 4 million, providing a great liquid market. Furthermore, Twilio's stock has a monthly volatility rating above 4%, meaning it features plenty of price movement. Currently, its stock prices are on the upward trend with a gain of more than 47% since January 2019.
Tesla Inc.
Many investors have heard of Tesla due to its popularity in the headlines lately. It's a trendy company that provides a great stock choice for both retail investors and day traders. Typically, Tesla's stock trades at an average greater than 8.5 million shares per session. Although its stock isn't quite as volatile as others, it keeps an average true range (ATR) of more than 10. The average true range is based on the past 14 sessions, which means Tesla's volatility has been exceptional lately.
Tesla's stock is currently seeing a large amount of interest from day traders. Presently, more than 20% of its available shares are being shorted. Although a high short ratio typically points to a bearish market, it can also mean the coming of a market rebound leading to a short squeeze. These short squeezes have the potential to be quite profitable for day traders that are positioned in the stock prior to the squeeze.
Etsy Inc.
Etsy is a popular e-commerce retailer that provides smaller vendors with a platform to sell their unique, custom products. Consumers shop Etsy for the distinct products it offers that can't be found at larger companies such as Wal-Mart. Etsy meets all the criteria needed to qualify as one of the best day trading stocks. It trades roughly 3 million shares per session, and its monthly volatility is near 4.6%. As far as price movement goes, Etsy is doing great, with share prices trending upward both monthly and yearly at over 14% and 42%, respectively.
Advanced Micro Devices Inc.
Advanced Micro Devices has had a fantastic year, with its stock being greater than 100% compared to last year. This upward growth is not common for an established company such as Advanced Micro Devices. Many day traders have been flocking to this stock throughout the year despite its significant gains.
Advanced Micro's stock is extremely liquid and has a daily volume that exceeds 85.4 million shares. Its monthly volatility is roughly 4.6%, meaning it has plenty of movement for a promising day trade. Many investors are keeping their eye on Advanced Micro due to its recent agreement with Google regarding the creation of hardware for Google's new gaming platform, Stadia. Advanced Micro's stock is sure to move when the new platform releases, so day traders should keep a close eye on the headlines.

Roku Inc.
Roku is a company that creates streaming technology for both smart TV makers and everyday consumers. This stock has also taken off this past year with an upward trend of more than 100%. Roku has a very high volume, totaling over 14 million, making it a favorite of many day traders. Roku's short share float is over 15%, which is often viewed as a bad quality; however, as previously mentioned, if traders are already positioned in the stock, a higher short float has the potential to earn traders a nice profit.
Facebook
Facebook is a solid stock for new day traders, especially for those who prefer to trade trend lines. When trading, the trader studies the stock chart, marking the low points. The low points in the zigzag pattern line up, making it easy to draw a rough line across them, thus creating the lower trend line. Whenever the stock drops to that line, the trader knows it's going to jump back up.
Facebook is a great starting stock because the lower trend line is provided for you; however, it's important to make sure the stock chart is providing you with a 50-day moving average so you're looking at the current trend line.
Traders also like to create trend lines over the stock's highs. This allows them to see when Facebook's stock hits that top trend line, indicating a drop is likely. Facebook has a volume of roughly 13 million shares, meaning it's quite liquid, and new traders will most likely be able to easily exit a position.
While trend lines can be helpful for new traders, it's important to study the market and learn when the stock's price is about to change and not just rely on the drawn trend lines.
ZIOPHARM Oncology Inc.
ZIOPHARM Oncology Inc. has a volume of about 3.9 million shares per day over 100 days. Its range over the past 100 days is 6.9%, and it has seen a daily price movement of more than 4% between May and July. Day traders looking for shortable stock might struggle to borrow ZIOPHARM's stock on some days, but it is possible if you time it well.
Synergy Pharmaceuticals Inc.
Synergy Pharmaceuticals Inc. is another one of the top day trading stocks; however, it points out an issue traders have with relying on average statistics. The stock saw a large amount of volume and movement on a couple of days in June, making it appear more liquid and volatile than it is.
When looking at the average volume over 30 days, the stock has a daily volume of 9.2 million shares; however, the 100-day daily average is only 4.3 million shares. A usual trading session for Synergy sees an exchange of roughly 2 to 3 million shares, with an average percentage movement ranging from 3% on lower volatility days to 10% during higher volatility days.
Bill Barrett Corp.
Bill Barrett Corp. is another good day trading stock. Its volume and volatility have remained stable and consistent since 2014. Bill Barrett has a daily average volume of 2.5 million shares for both the short- and long-term analyses. Its volatility ranges from a low of 4% to a high of 10% with an average of 7.29% over a 100-day period.
Basic Energy Services Inc.
Another one of the best stocks to trade is Basic Energy Services. Its averages fall just under 3 million shares per day with a 30-day average of 7.28%. Its lower volatility days fall around 4%; however, it is more common for the stock to have a price movement of 5% or more.
Invest in the Best Day Trading Stocks
The concepts and guidelines followed to determine the best day trading stocks above are by no means universal. Every trader has his or her own opinion on investing and strategies. The more you trade, the more you can develop your own trading strategy and determine what principles you prefer to follow.
If you're looking to earn a profit through day trading, you need to be ready to invest time and energy toward research and analytics. You can make this process easier by seeking help and guidance from experienced investors. The team at Raging Bull is ready and eager to provide you with the tools and training you need to excel at day trading.
Raging Bull has a multitude of free resources, including a seven-day bootcamp focused on teaching you how to become a better trader. With the help of Raging Bull's top trainers, you'll be given the tools you need to start day trading intelligently!