Day trading, the act of buying and selling stock within the same day, is an exciting market for investors to get involved in. Investors can take advantage of small price moves to earn money. If played correctly, use this strategy to take advantage of small price moves to earn money. To be successful at this, though, traders must follow a well-thought-out strategy.
What Are the Best Day Trading Stocks?
It's difficult to title any stock as the "best" day trading stock because not all traders use the same trading style and strategy; however, many traders tend to look for the following in day trading stocks:
Tight spreads.
Large volume.
Heavy price movement.
A heavy price movement is key, because it is much easier to make a quick in-and-out profit on a stock that has a lot of movement. While it is is important to note that all stocks fluctuate, and the market is constantly changing, the following 10 day trade stock picks currently meet the three previously listed traits and are great choices for most day traders.
Day Trading Stocks: General Principles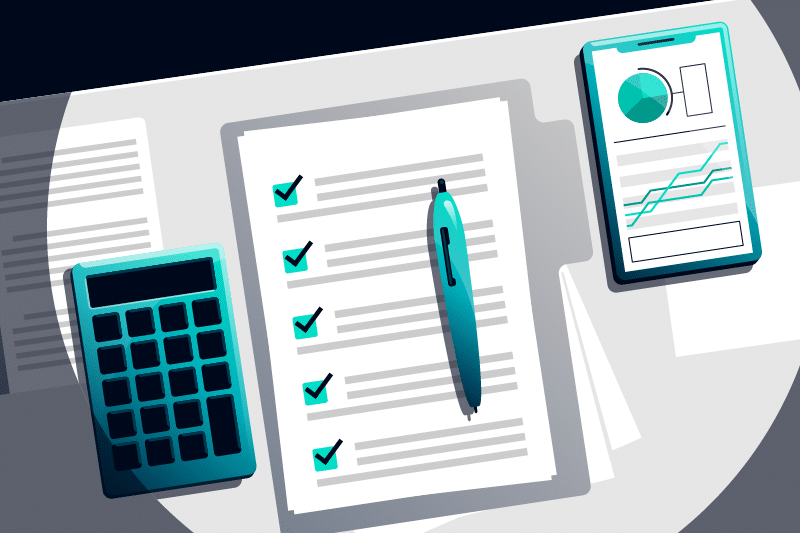 1. Do Your Homework
While knowledge of basic trading procedures is essential for day trading, traders also need to do their homework and stay up to date on the latest news and events that could affect stock prices. Make a list of all the stocks you're interested in trading, and stay informed about what's going on with those companies as well as the market in general.
2. Decide How Much You Can Risk
Most day traders are willing to risk 1-2% of their account for each trade. If you have a $50,000 trading account and you're willing to risk 0.05% on every trade, the maximum loss is going to be $250. Set aside extra funds for trading with, money that you're willing to risk losing. Know that a loss may or may not happen.
3. Commit Your Time
Day trading is time consuming. To do it successfully, you need to follow the market throughout the day, and move quickly when you spot opportunities. This means you'll need to be prepared to spend the majority of your day watching the market.
4. Start Small
If you're just getting started with day trading, start by focusing on just one or two stocks. This will make it easier to monitor the market closely and spot opportunities when they arise.
In today's market, it has become increasingly common to trade fractional shares. This means traders can choose specific dollar amounts they want to invest, even if it means not buying full shares. That means you could buy just $50 of a stock that sells for $250 per share.
5. Use Limit Orders
A limit order is a type of order to buy a stock at a specified price or better. Limit orders help investors trade with greater precision because you set the price for both buying and selling.
6. Timing is Important
Experienced traders who follow the market closely can often recognize patterns and successfully make trades as soon as the market opens. However, because many investors execute on their trades as soon as the market opens, pricing can be volatile in those first 15 or 20 minutes. If you're new to day trading, you should seriously consider not making trades within the first 20 minutes. In fact, it's best for beginners to stick to the middle hours of the day when the market is less volatile.
7. Be Realistic
Understand that you won't win with every trade. In fact, many day traders only win half the time. The key, though, is that they make more on those wins than they lose when they aren't successful with their picks. By limiting the risk of each trade, they protect themselves from heavy losses.
8. Follow a Strategy
Successful day traders have a strategy that they follow closely. This ensures they never let their emotions get the best of them, and helps them win in the long term.
The Top 10 Best Day Trading Stocks
SPY
WDLF
PIXY
BBIG
EEENF
RELI
TONR
BDSI
SBEV
LLNW
SPY
With the market volatility as of late, it isn't uncommon for the SPY to move $3- $5 dollars during the intra-day action. A move that large can generate strong potential options moves. I like to look for potential trades starting around 10 am ET in which I would trade in the opposite direction of the first 30 minutes as investors look to change their trading sentiment. If the SPY was up in the first 30 minutes then I would look for a put trade, if it was down, then I would look for a call trade. I am also looking for trades starting around noon ET with the same concept, a change in market direction based off what happened the first 2.5 hours of the market.
WDLF
Announced record growth not that long ago and I now keep this stock on my radar for any major pullbacks in what has been a higher high and higher low daily chart pattern since the start of 2022. On strong volume days, I am looking for possible 15 to 20% moves intra-day here. If the trend continues, I am eying the 200 day moving average line on the daily chart at $.0057 as an eventual target.
PIXY
A stock with a 15% short of the float means a possible short squeeze play for me and I keep this on my radar on a fairly regular basis. Since 2022, PIXY has trading in a higher high and higher low daily chart pattern. They recently announced a launch of a robust NFT gamification loyalty program which is a hot area now. With over 40 million people moving through the metaverse every month, an increase in cybernetic tools, and positive sentiment around ghost kitchens, the Company has created an opportunity to elevate the restaurant industry and give rise to a new era of dining. With recent moves of 30 to 40% in a single trading day, PIXY is the perfect amount of volatility for me to stalk. I am watching to see if PIXY holds over $1 and potentially retests highs of $2 to $2.60 area.
BBIG
The same concept as PIXY with a 22.47% short float sets this up for a possible short squeeze play, offering big intraday swings. Recently BBIG ran from $2.00 area to over $5 in just 4 trading days based off a Cryptyde Rumor Launch. I am watching for a hold over $2 here with a possible squeeze back toward $4 or $5 on any new news.
EEENF
An oil exploration and appraisal company which recently saw a run from $.02 area to $.0325 in just under a month. With the XLE and energy sector trading hot and potentially more overseas oil volatility, I am watching for EEENF to hold $.022 200 day moving average line on the daily chart and potentially retest the $.04 highs from mid August of this past year.
RELI
Has been a monster runner from December of 2021 to early January of 2022. The stock ran from $1.85 to over $10 in less than a month. To me, this is a perfect stock to watch for large pullbacks and potential big recovery. With such a fall, RELI has a 15% short float currently which could cause a massive short squeeze on any new move higher. I am looking to see if RELI falls back into the $3 area to close the gap from late December, also potentially sucking in more short sellers for a rebound play back into the $5s to $7 range. RELI also recently completed a acquisition of Medigap health insurance company.
Crossover plays for swings and day trades:
…because of their large swings.
Invest in the Best Day Trading Stocks
The concepts and guidelines followed to determine the best day trading stocks above are by no means universal. Every trader has his or her own opinion on investing and strategies. The more you trade, the more you can develop your own trading strategy and determine what principles you prefer to follow.
If you're looking to earn a profit through day trading, you need to be ready to invest time and energy toward research and analytics. You can get started on this process by seeking help and guidance from experienced investors.