Top 10 Stock-Picking Apps of 2020
W hen you're investing in stocks, it's important to have the background information you'll need to decide whether certain stocks are going to be worthwhile. Stock screeners and stock-picking software and apps are excellent tools for researching your investments and trading options. There are many different stock pickers out there, including paid and free services. Use this guide to get some insight into some of the top stock-picking apps of 2020.
Stock-picking software and apps help investors and traders choose the best stocks to trade and invest in.
Investors can also use stock-picking services, which are paid services that can offer automated or human analysis and recommendations for the best stocks.
Many free stock-picking services, software, and apps may not offer as many detailed analyses as paid services.
Stock-picking software, apps, and services each have advantages and disadvantages.
What Is Stock-Picking Software?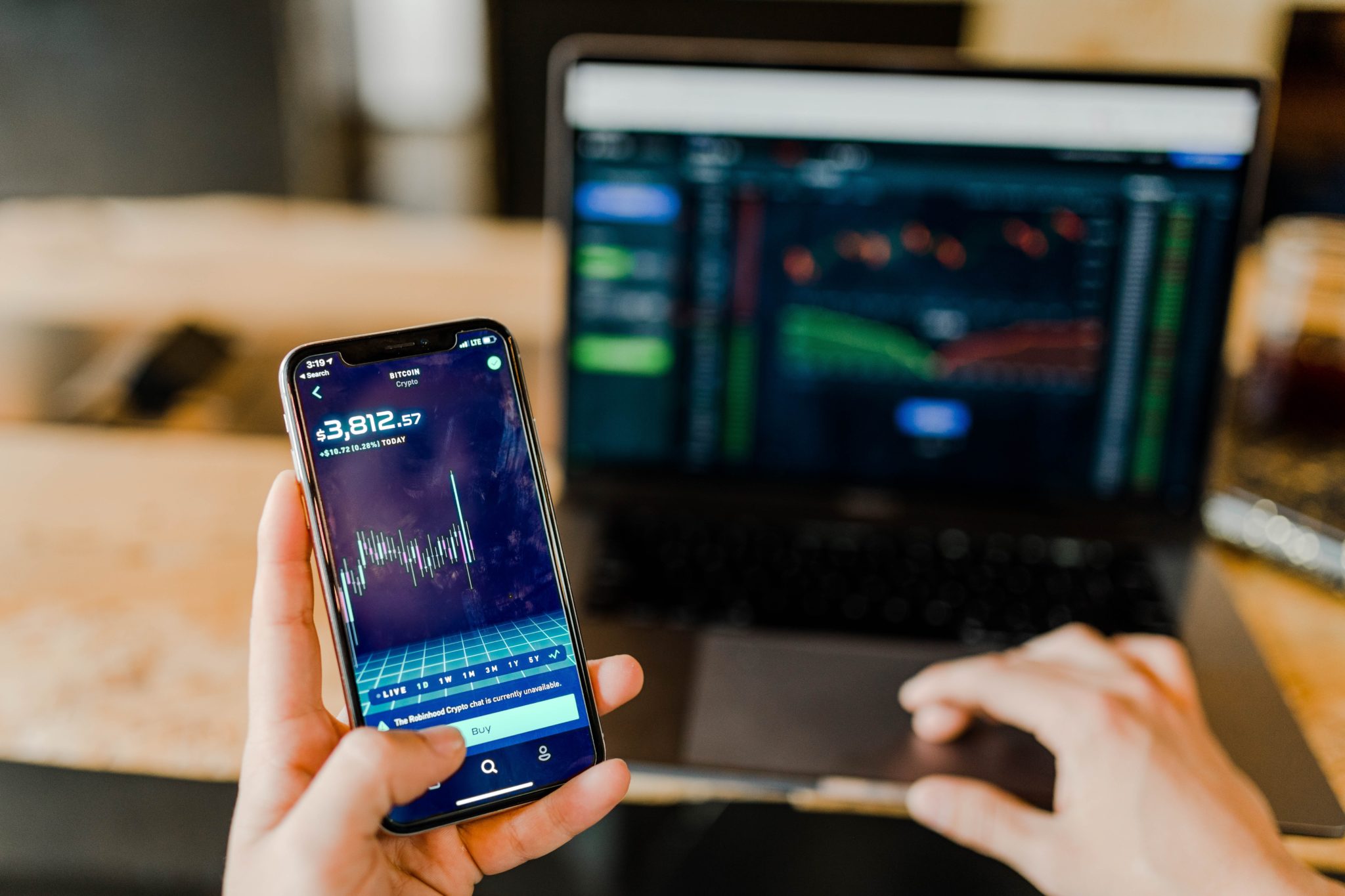 Image via Unsplash by austindistel
Stock-picking software combines tools like stock screeners and analysis, which helps investors determine which stocks will be the best additions to their portfolios.
While stock-picking and analysis software and apps won't guarantee huge profits overnight, they can definitely help you research stocks you're interested in trading. Using stock-picking apps and software can help you gain valuable insight into what you're trading and can provide the tools you need for:
Performing backtesting to test various trading strategies that use historical market data.
Using real-time stock simulations to help you understand how to adapt to fluctuations in the stock market.
Planning and developing an investing or trading plan.
As you can see, stock-picking software that provides ways for you to analyze and screen your stock choices can be extremely helpful for choosing the best stocks for your portfolio. With accurate and up-to-date information to help you, you'll be more equipped to make informed trading and investment choices.
You can also use stock-picking services, many of which can be highly advantageous for you, especially if you're an active trader.
What Are Stock-Picking Services?
Stock-picking services help traders and investors find the best stocks to trade and invest in.
Some stock-picking services are more automated than others, such as paid stock-picking services that employ stock investment professionals who will analyze options and provide feedback to their service members about which stocks they recommend investing in.
The stock-picking service you choose could vary, depending on your specific investment strategies. If you're more active in the market, such as doing day trading or swing trading, you'll want to rely on services that will provide the analysis and professional recommendations you'll need to make smart trading decisions.
If you're more passive and make more long-term investments, your best bet will be to use stock-picking services that can help you form long-term investment strategies and find the best options to help you make long-term returns. No matter what stock-picking services you choose to use, though, here are several considerations to make before settling on any one service:
Successful track record: Your stock-picking service should have a proven track record of helping investors make money. However, remember that all stock pickers can make incorrect projections every now and then. That being said, you'll want to look for above-average investment results, such as the service's clients making returns on a consistent basis.
High integrity: Look for a stock-picking service with an excellent reputation and high integrity. This means you'll want to find services that never record profits before they're actually in or close on winning trades while leaving losing trades open and only recording those closing trades. Look for straightforward and honest market recommendations and advice.
Market experience: Choose a stock-picking service that can back up its services with extensive investment experience.
What Is a Stock-Picker App?
A stock-picker app is essentially a stock program or service platform available on mobile devices.
There are many stock-trading apps available for free, and you can also find brokerage platforms that provide stock analysis and stock-picking tools to help you make the best investment decisions. No matter what your trading and investment strategies are, you can usually find apps that combine screening and analysis tools with automated stock-picking services.
Top Stock-Picking Apps and Software for Stock Analysis and Screening
When investing in and trading stocks, there are a number of apps, software, and stock-picking services that can provide what you need to make the best investment and trading decisions. This list covers the top apps and software, followed by the best stock-picking services for you to think about using to meet your investment goals this year:
TradeStation
TradeStation is a stock-picking and analysis software that runs on Windows. However, if you have a Mac, you can access TradeStation through the online platform. The mobile app is available for both Android and iOS, and you'll get years of historical data on many different kinds of stocks, including equities, futures, and options. TradeStation is an invaluable day trading software, too, and is excellent for strategy testing, backtesting, paper trading, automatic trading executions, and more.
StockTwits
StockTwits is kind of like Twitter for stock trading and investing. StockTwits uses dollar signs the way Twitter uses hashtags, making it easy to look for specific trading topics. You get real-time updates and news through StockTwits' feed. If you click on a specific stock, you'll get more details about the particular asset, including what other investors and traders have to say about it. StockTwits also lets you track your stock portfolio and create watchlists for specific stocks you're interested in.
M1 Finance
M1 Finance is a mobile app that's designed with long-term investors in mind. If you're more of a passive investor, you can use M1 Finance to hand-pick various stocks and let the app invest for you. M1 also features robo-advisors that provide model portfolios already made for you, or you can select your own portfolio of stocks. If you want a mix of both of these strategies, M1 Finance offers that, too, making this app extremely flexible.
Grism
Grism is the free version of a stock-picking software that you can use to download data from Yahoo! Finance. This stock-picking software gives you information from the world's main markets and includes analysis tools, charts, watch lists, and portfolio management options. Grism is a great option for beginners who are just getting started with stock trading.
JStock
JStock is free stock-picking software that continuously tracks up to 26 global stock markets. With this software, you can configure your settings so that you receive email or SMS alerts with information regarding intraday and current stock prices. It will also remember your buying and selling history, and you can calculate your total net worth through the program, too.
eSignal
ESignal is essentially a portfolio management program that gives you the ability to perform portfolio backtesting, stream market updates, and use advanced tools, including charts and screeners to analyze stocks and investment options. You can even choose your own stockbroker with this software, and you can test eSignal free of charge. However, to continue using this feature-packed program, you'll need a monthly subscription.
StockMarketEye
StockMarketEye also uses the information available from Yahoo! Finance, along with Google Finance to help you analyze your stock market choices. You can also manage your portfolio by reviewing information on stock performance and tracking your investments over various time periods. You can test StockMarketEye for free; however, you'll need to purchase the full version of this stock-picking software to use it indefinitely.
TradingView
TradingView has a few versions available: the free screening and analysis tool, the Pro version, and the Premium version. Beginner traders will find the free tools through TradingView to be highly effective for screening and analyzing the best stocks to trade. TradingView also features exceptional technical analysis functions, along with social integration. This allows you to chat with other traders, which is a great way to learn new trading strategies and gain relevant insight into the best stocks to invest in.
MetaStock
MetaStock is a paid stock-picking software that is highly efficient for day traders and investors needing fast, up-to-date, and real-time news. MetaStock also gives you access to a wide variety of stock system markets and provides technical analysis for choosing the best stocks for your investments and trades. MetaStock also gives you global exchange data and news in real-time, and you can use the available tools to screen and analyze stocks you're interested in.
Zacks Trade
Zacks Trade features a free stock screener with an above-average amount of functions, along with more metrics for analysis than some of the other free screeners out there. You can specify the figures that you want to use for screening and analyzing stocks, so you don't have to just rely on a predetermined value through the screener. You can save and export stock data to a spreadsheet for offline analysis, and Zacks Trade makes it easy for beginning traders to learn more about the stock market through numerous resources and analysis tools.
Ultimately, the stock-picking app, software, or services you choose will depend on your unique trading and investment strategies. While some stock-picking apps are better-suited for active traders like day traders and swing traders, others are designed to help long-term investors and passive traders.
Remember, even though using a stock-picking app can give you more insight and information to make trading decisions, it doesn't mean you'll be able to generate massive profits overnight. To get to wealth, you need to keep learning about the stock market, developing your trading strategies, and using appropriate learning resources and tools to help you make the best trading decisions for you.