In January 2001, we took our son, John on a tour of Cape Canaveral Air Force Base, and the Kennedy Space Center. We wanted to feed his curiosity and interest in science. In the museum at the space center, the tour guide told him that the computing power of the massive computer system in the launch room was less than what was on his mother's laptop. Six years later, John would join me at an investor education conference, where he was testing out programmed trading that he built a backtesting model for first in an excel spreadsheet.
Savvy startups are helping other companies leverage the massive computing power contained in today's technology, from running a CRM, VPN, payments processing, payroll, and more. One just announced filing a registration statement with the Securities and Exchange Commission to go public on October 18th.
Tech Lingo is a barrier for non-tech people to really understand what a company's business model is. Some startups tackle a market gap in the business enterprise industry, and others try to be an all-encompassing service. But when they use the word "enterprise", sometimes it's hard to really figure out what that means to this particular business. Enterprise has been overused.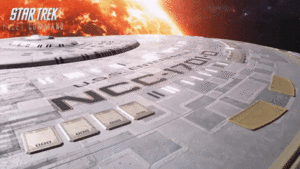 I started hearing the phrase "business in a box", a formula with legal support, tax forms, business planning, and other basic resources about 20 years ago. But that version of business in a box is like comparing Windows 3.1 to the most recent version of IOS. Business-in-a-box services are also referred to as enterprise infrastructure software, software as a service (Saas), or business enterprise.
Here are a few companies in the startup space that are addressing the needs of businesses of all sizes.
Weave
Weave's origins began with co-founder and CEO Brandon Rodman describing moving from their 2011 launch to support dentists, then branching out from just providing for dental practices and expanding to optometrists and medical practitioners. "Fundamentally, we are a communication platform at heart. And it's something that small to midsize companies are screaming for. We've been determined to deliver a great experience to our clients and it's something they love." [Source: Deseret News]
Some of Weave's features include patient communication, instant patient data, call tasks, online review management, appointment reminders that are automatic along with confirmations, smart pop-up notifications, texting, call recording, appointment reminders, and most important for anyone in a dental/medical business – HIPAA compliant!
Weave announced on October 18th, 2021 that the "all-in-one customer communications and engagement software platform for small and medium-sized businesses" has publicly filed a registration statement (Form S-1) with the SEC proposing an initial public offering. [source: Silicon Slopes]
Though the story told by Silicon Slopes includes details such as losses and hazards the company has run into, the growth picture is impressive. 
Weave's last funding round was October 2019, which raised $70 million series D, led by Tiger Global Management, Catalyst, Bessemer, Crosslink, Pelion and LeadEdge and taking the valuation to $970 million. [source: PR Newswire] Current valuation for the runup to IPO has yet to be confirmed.
Cockroach Labs
What happens when three Google employees decide to split off and start their own software firm focused on commercial database management systems? Sometimes it can mean rapid growth if they can connect with big customers like Comcast and Bose to validate their venture.
Cockroach Labs' CockroachDB is a cloud-based SQL database that claims to provide "next level consistency, ultra-resilience, data locality, and massive scale to modern cloud applications." [source: Computer World]  I went to my local tech linguist to try to understand what this means – it boils down to a set up that allowed Comcast, and other huge companies that needed to keep their employees working to keep business going during a crisis, to shift their onsite operations to remote in 2020.
Cockroach Labs was founded by Benjamin Darnell, Spencer Kimball, and Peter Mattis in 2015. From April 1st, 2015 seed round to January, 2021 Series E, the company has raised a total of $355.1 million. [source: Crunchbase]
But the fundraising only tells part of the growth picture. While other companies were contracting in size during the Covid-19 outbreak, Cockroach Labs doubled its revenue, and are projecting to double their workforce from 200 to 400 employees by the end of this year. Estimates of the company's valuation land around $2 billion. [source: Computer World]
Cohesity
Cohesity refers to itself as next-generation data management, or "Cyber Resilient Data Management for Hybrid and Multicloud Environments."
When was the last time you backed up your phone? How many contacts have you added? Photos? Other files? If you've ever been hacked, or gone through a system crash with your most recent backup a month ago (or even a day), you get a feel for what Cohesity is about on a big-business scale. With the increase of ransomware and other cyber threats, data and businesses depending on that data are vulnerable.
Cohesity focuses on simplicity, zero-trust security, leveraging AI, and the ability to extend to 3rd party marketplace apps. Their customers include Hyatt, Novartis, USDA, Shumaker, and AutoNation.
Cohesity CEO, Mohit Aron. He helped build the world's foremost distributed file system at Google, before working as CTO and co-founder at Nutanix. The company has raised $660 million, with its Series E round in April of 2020. Lead investors include Sozo Ventures, Sequoia Capital, and Foundation Capital.  [source: Crunchbase]
Front
Front's mission is to "make millions of customers feel like one in a million" for their customers.  "Front is your hub for all things customer communication. We combine the simplicity of email with the intelligence of a CRM, so you can provide tailor-made service at scale." [source: Front]
Front was founded in Paris, France by Mathilde Collin and Laurent Perrin in 2013, who then moved to San Francisco to participate in the Y Combinator startup program. In 2016 they raised $10 Million in Series A funding. In 2018 they opened an office in France and raised $66 Million Series B. They acquired a calendar startup called Meetingbird in 2018 as well. Their last round Series C funding raised $59 million in 2020. [source: Front]
Front's website boasts 6500 customers including Flexport, Echo, Shopify, Dropbox, Instructure, and SalesLoft to name a few. The focus is simplicity with a look and feels like an inbox, but a tool that brings all of the apps, data, and channels into an inbox so that everything needed to help customers is at a glance and at one's fingertips. This cuts employee time back and forth between team communication like Slack, and email, and customer chat in multiple channels like Facebook, and the company website all into one place.
Podium
As the internet started to get traction as a place to complain about a business, I was pulled onto a team to find those complaints and resolve them by turning the complainer into a satisfied customer. But the company also worked to get the happy customers talking about us!
Podium refers to themselves as interaction managers; "everything from search to sold." Podium's co-founder and CEO, Eric Rea got his start as an enterprise product intern at OrangeSoda, an internet marketing company, focused on geo-targeted search engine marketing, search engine optimization, and pay-per-click campaigns. He then interned in Bentonville, Arkansas as a software engineering intern, before spending a year overseas as a software engineer for IAEA (International Atomic Energy Agency) before launching himself into his first startup raising funds through Kickstarter, making accessories for Apple products.
Then he co-founded Podium in 2014. In the beginning, Rea was spurred on by his father's need to get his happy customers talking. Have you ever noticed that happy customers are really quiet? But angry customers are the ones leaving reviews. Podium focused on engaging the happy customers so that the online research was more balanced with the real picture of his father's tire business.
By 2016, Rea was in the Y Combinator program, and 2017 raising Series A funds. By 2018 the company was going international, opening an office in Australia and raising Series B funds. Forbes wrote that they were the next billion-dollar startup. By 2019, Fast Company was calling Podium "one of the world's most innovative companies. [source: Podium]
According to Crunchbase, the last round of (Series C) funding in April 2020 took their total funding to $218.1 million.
Bottom Line
Back in 2001, the tour guide at Kennedy Space Center pulled an HP calculator out of his shirt pocket to illustrate the way technology has become more effective than what was used in the 60s and 70s' space program launches.  But back then, I still had a computer tower on my work desk, a phone system that recorded and stored every word, and a network of cables running up the insides of cubicle posts into the ceiling and managed by an IT team. It was a humongous and costly system that still works effectively today, connecting hundreds and thousands of computers in major corporations.
But it doesn't have to be that way. Technology is making small to mid-sized businesses effective on a lean budget.
In the last 20 years, the amount of information that can be managed swallowed up all of the tech involved in running a business; the knowledge base, the customer data and ability to interact with the customers, the website, information on competitors, and the delivery mechanisms in many cases – the business infrastructure – and put it onto a phone that was about the same size of that HP calculator the tour guide held up in his hand.