Do you know the song by Crosby, Stills, Nash and Young, called, "Teach Your Children"? 
"Papa Bear" – an investment banker who loved his anonymity and mentored several young entrepreneurs said it best: "My money would spoil my kids. So my money goes to charity when I die. 
"My job is to teach my children the rules and laws of success so that they know how to build their wealth."  He was a "teach your children well" kind of guy. 
How do you teach your children about money?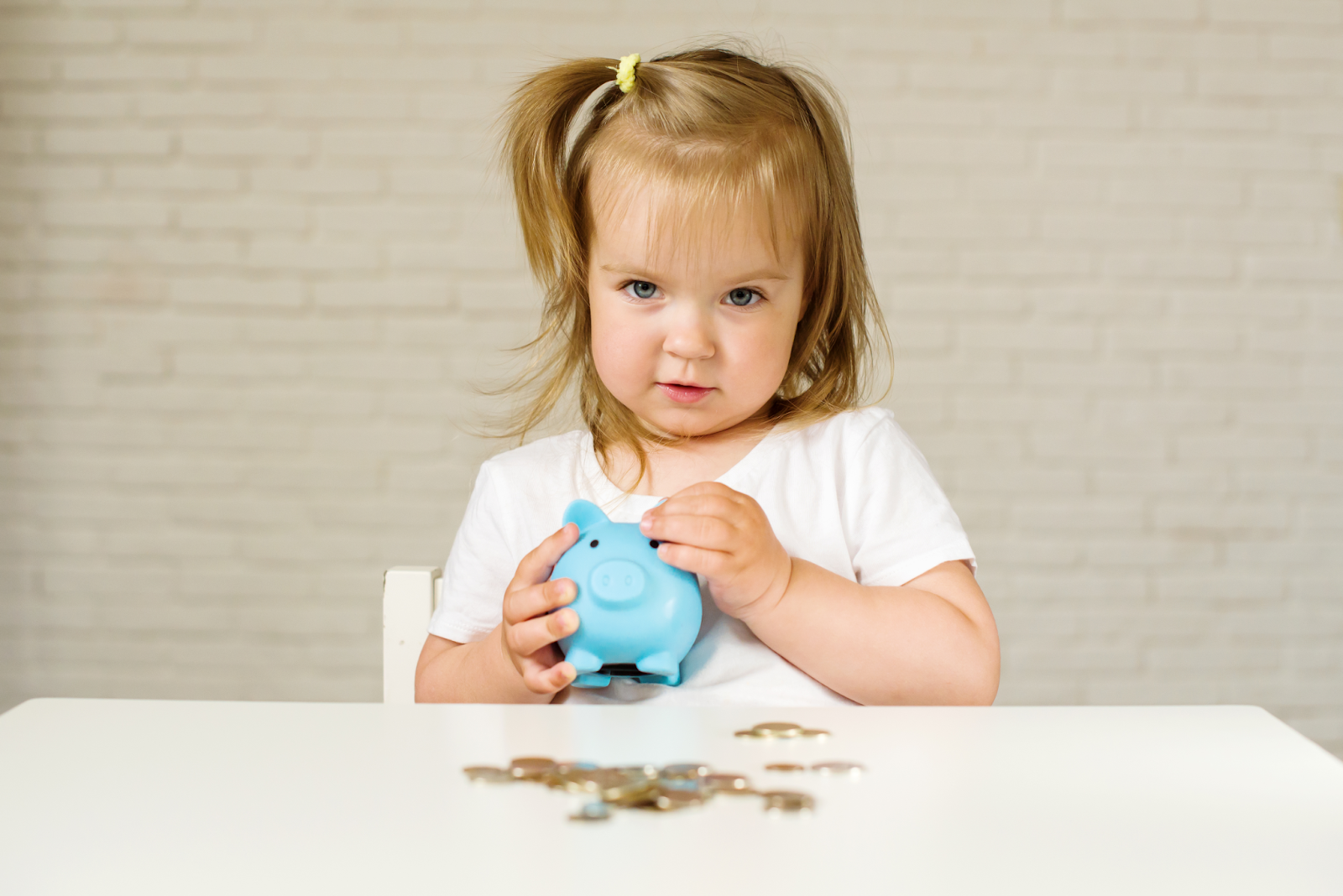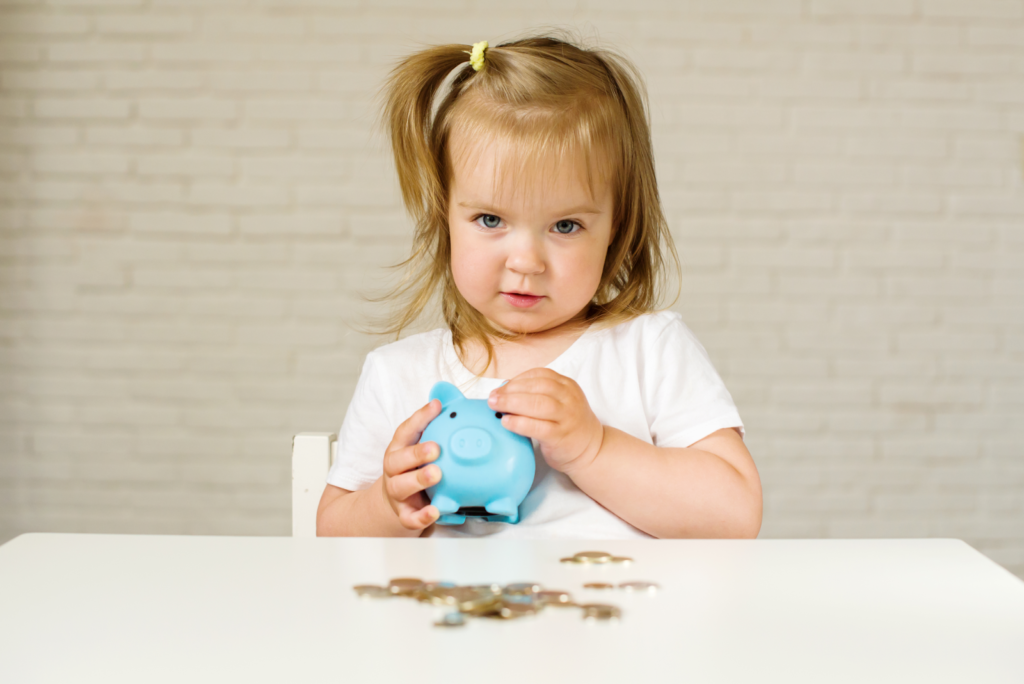 Think back to how you learned about money. You might have been very young when your mom or dad gave you your first piggy bank. If your parents had a wealth-building mentality, they taught you a few things about money – including hard work, living on less than you make and saving at least 20% of your paycheck in various forms. 
What are the rules and laws of success Papa Bear talked about, beyond these basic budget allocation skills?
Budget to Invest
Before you can begin to introduce your children to the power of angel investing and entrepreneurship, you can start right from the cradle to help them allocate to invest!
Author T Harv Eker teaches to put money into 5 small buckets and 1 large bucket – 
50% into necessities

10% into charity

10% into fun

10% into education

10% into long term savings

10% into financial freedom 
*source: Secrets of the Millionaire Mind
Since children typically don't have necessities like rent, food, utilities and insurance until they're adults, encouraging them to save 80%, with 10% for fun and 10% for charity gets them into healthy habits early. 
If they don't learn these savings and investing skills early on, they run the risk of living paycheck to paycheck and enslavement to credit card and other debts for emergencies the long term savings account would normally cover. 
Let's talk about Education. 
Your children will pay for what they don't know. You probably already know that because if you're like most people, you've had that School of Hard Knocks lesson yourself. 
A few years ago, I drove past a local credit union which was advertising its certificate of deposit rate. As I saw  0.09% in a big lawn sign in front of the building, I was appalled. Who's the sucker who would see that as a great rate? 
Granted, this was back in 2009, but still, the current benchmark returns on CDs has gone up to a whopping 0.70% [*source bankrate.com]. People are locking up their money for months and years at a time, getting a fraction of return compared to what they are paying in interest on their mortgage, or car notes, or credit cards. 
If they don't learn how to invest in stocks, options, currencies, bonds, crypto, or startups, they are doomed to pay interest on debt rather than earn interest on their savings. That's the cost of a lack of education.
Do you feel that chest-thumping passion Papa Bear was talking about in teaching his children about how money works? 
Education protects, as well as empowers! 
What would I suggest you help your children learn in their first lessons?
Risk management. 
This includes:
position sizing (how much you can put at risk and still sleep at night, i.e. your sleep #)

Diversification. If you only invest in one particular venture or stock, you never get through the basic lessons of your first investments – wins, losses, etc. to become consistent on the successes. 

Learn to read a chart. Spotting the beginning of a trend is really hard when you're starting out. You can get easily suckered into a bear rally if you don't.
Learn how to make your own conclusions. Without being able to add up the facts for yourself and make your own decisions leaves you at the mercy of people who make lots of money off of your fear and greed. Chicken Little is real on the news. The sky is always falling, unless it really is!  Recalling the 2008 recession, the R word was never mentioned in the news until the end of September, because saying it in the early days of the market would have created a run on the market. Short term investors turned bearish as early as the end of January – and the long term investors saw their bearish signal before the end of June. Don't take anyone else's word for it. It's your investment at risk. 

Practice before putting your real money at risk. Paper trade to confirm you at least know the basics of sector and market movement. Live trading and investing will be different in results than practice trading.
Investment Pathway
How much should you allocate to multiples of the below choices? There are many to choose from. Education will help you decide which is right for you.
Bonds

ETFs

Stocks 

Options

Currencies (Forex)

Crypto

Startups via Crowdfunding or Reg-A and up to IPO
Bottom Line 
Teaching your children to save is only the beginning. Don't stop there. Teach them to have an investor mindset. What they don't learn; what they don't know will leave them vulnerable to people and organizations who do not have their financial best interests as their motivation. 
Investing in startups is among the most speculative forms of investment. After all, in many cases, you're dealing with unproven companies. However, that's what makes the opportunity attractive. 
They shouldn't be viewed as "all in" investments, but part of a diversified portfolio.