Small-Cap Ground Zero is a CHALLENGE within my most popular service, Lightning Alerts, and where I demonstrate for subscribers how I'll attempt to grow a small account into a million solely trading small-caps.
---
👉 And THIS WEEK I am opening up the doors to everyone to have a front seat at two very special trainings I'm putting together:
Wednesday, May 3rd → 8pm EST
Thursday, May 4th → 11:30am EST
USE THIS ROOM LINK AT THOSE TIMES
---
Of course there's no guarantee I'll accomplish my goal, but I'm giving it everything I've got and will stream these trades live from my broker for you to learn.
The reason I'm calling it Small-Cap Ground Zero is because the next bull market for stocks is just getting started.
The Challenge began Friday and is off to a good start. If you'd like to learn, subscribe here.

The broker I recommend for swing trading small-cap stocks is Webull. And the reason is simple → they have the best trading hours or 4 am ET – 8 pm ET.
LEJU this morning is a good example.
I alerted it Monday with an average of $4.45.
Tuesday morning shares hit $13.69 in the premarket.
I was sleeping when I was up over 200%, but when I rolled out of bed and checked my smartphone, up over $10,000 cheddar in the small account, I hit the sell button and went back to sleep.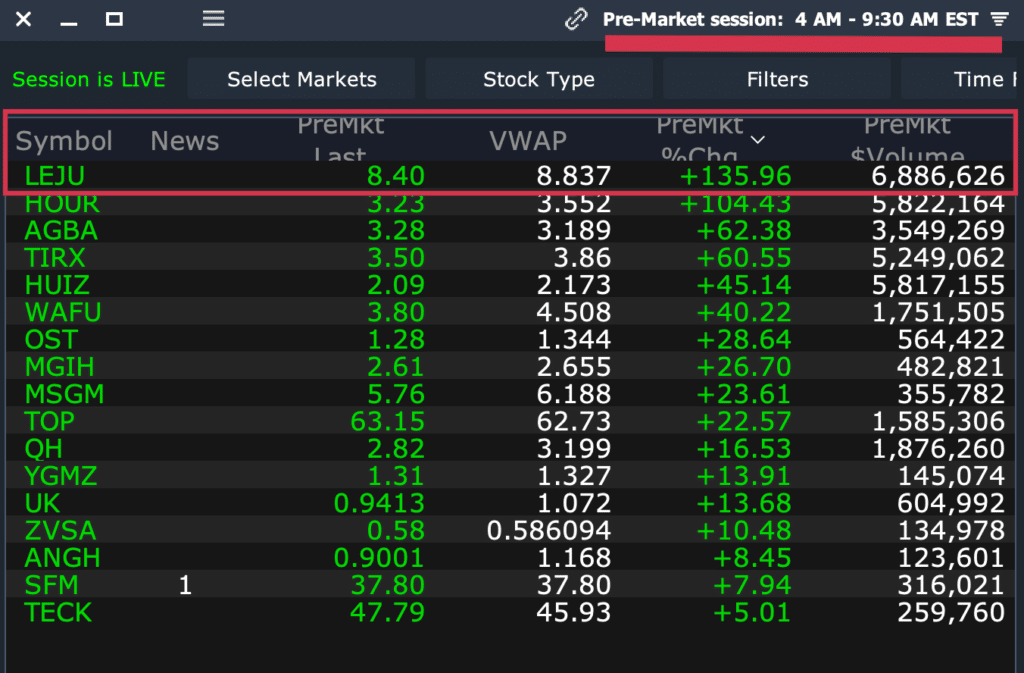 Small-Cap Ground Zero is off to a good start up over 25% in the first week.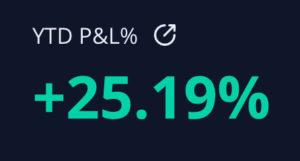 In closing, as I prepared to attempt growing $50,000 into $1,000,000, I went with Webull for this CHALLENGE because it has the best hours.

If you're excited about the small-cap bull market, that's just getting started, it's a good time to join Lightning Alerts.
Remember, I'm not an investment advisor, I simply teach trading through my trading and I think it's safe to say we have trading in common, right?!
In my experience now is a phenomenal time to be looking at small-caps. And should be for years to come given the bull market is beginning.
I'm very excited about Small-Cap Ground Zero and hope you are, too.