Now and then, a special opportunity arises.
A chance to make a decision that can have a lasting impact.
Here's the opportunity.
I will be hosting a LIVE event with Jason Bond in just a few hours.
This is your opportunity to hear from not one but TWO penny stock gurus right here at Raging Bull.
In this special Livestream event, Jason and I will be discussing what's been working for us, how we are navigating the current market, where we think this market is headed…and more!
Since Jason and I began trading penny stocks, our strategies have evolved, along with the ever-changing market.
However, one thing that has stayed the same is our love for trading penny stocks.
Even though we are often involved in the same stocks, we have our unique strategies and way of trading them!
Let me show you what I mean:
Jason and I both traded MULN when the stock was in play earlier this year and experiencing upside momentum.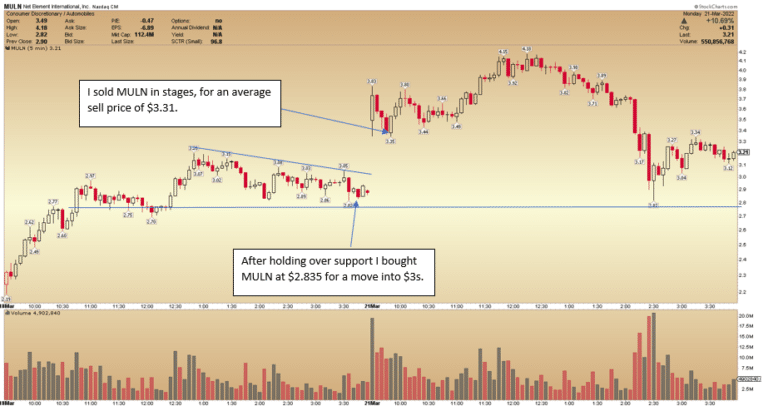 I got long after noticing the stock was holding above previous resistance, and momentum was still firm to the upside. 
I sold my position in MULN for a 17% return.

About three weeks earlier, Jason traded MULN as well.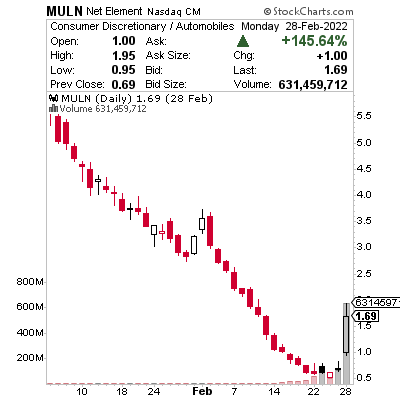 He traded the stock on February 28th, as the stock was gapping higher in the pre-market and trading above the previous day's close and resistance.
Jason got long MULN in the pre-market, at $1.03, as the stock was trading above the previous day's consolidation, appeared to have broken the downtrend on the daily chart, AND was trading above $1.
He sold his long for an average price of $1.29, representing a 25% return.

So what are you waiting for?
Click here
to add this special event to your calendar.
Now's your chance to hear from Raging Bull's two penny stock kings and gurus.
And keep an ear out as we will be making a
MAJOR
announcement during the
Livestream.