I like to seek shelter on a day like yesterday when the overall market is trading lower and a sea of red dominates markets!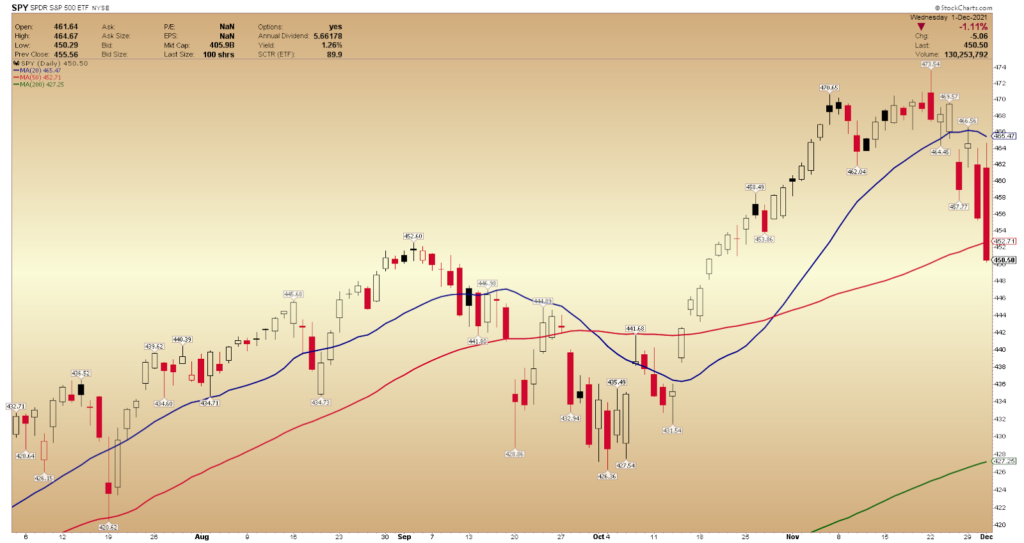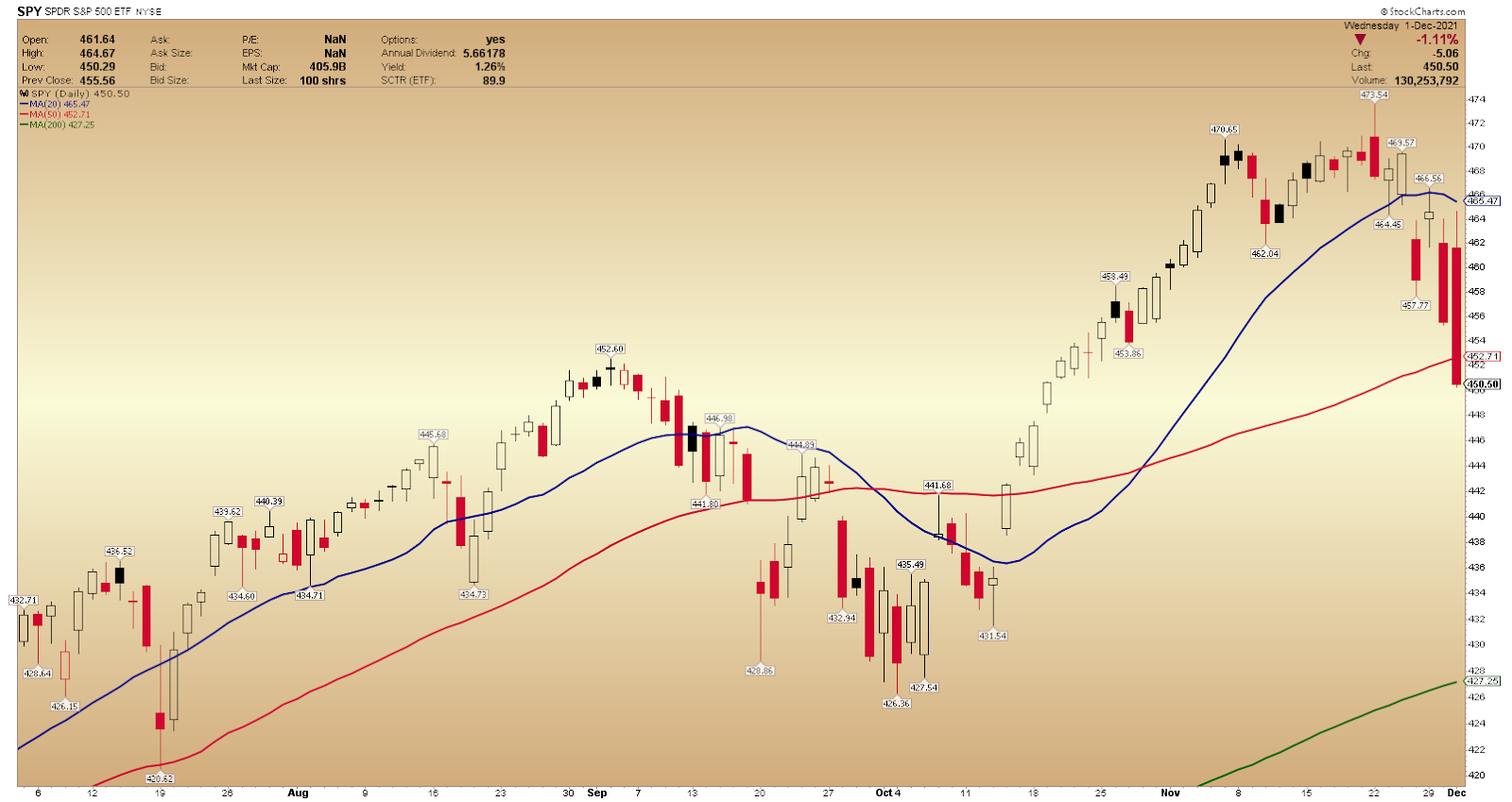 The SPY finished the day down 1.11% and closed the day below the 50d MA. The 5d MA has also begun to curl lower, which signals a short-term downtrend and momentum shift.
So what do I mean by seeking shelter, Gang?
I mean that during major market selloffs, like yesterday, I like to focus on stocks that are not correlated or affected by the overall market.
I spoke about this topic in detail to my members yesterday, because, as you might know, I love to play breakout and reversals.
However, it is not always wise to try and pick the bottom or play breakouts during market weakness because the odds might be stacked against you.
So, as I mentioned to my members yesterday, I will focus on going long stocks that are either not correlated to the overall market or names that might benefit from the weakness or current theme in the market.
Two stocks grabbed my attention yesterday, both of which seem to be unaffected by the weakness in the market.
Not only did I speak about both stocks live in my chatroom yesterday, but they were also both included on my Mid Day Watchlist, which my members have access to.
Hop-ON Inc (HPNN)
According to otcmarkets.com, HPNN is a US-based international leader in developing and manufacturing electronics, distributed software, and telecommunications hardware and services, capitalizing on its secured essential license agreements for mobile and computing technologies.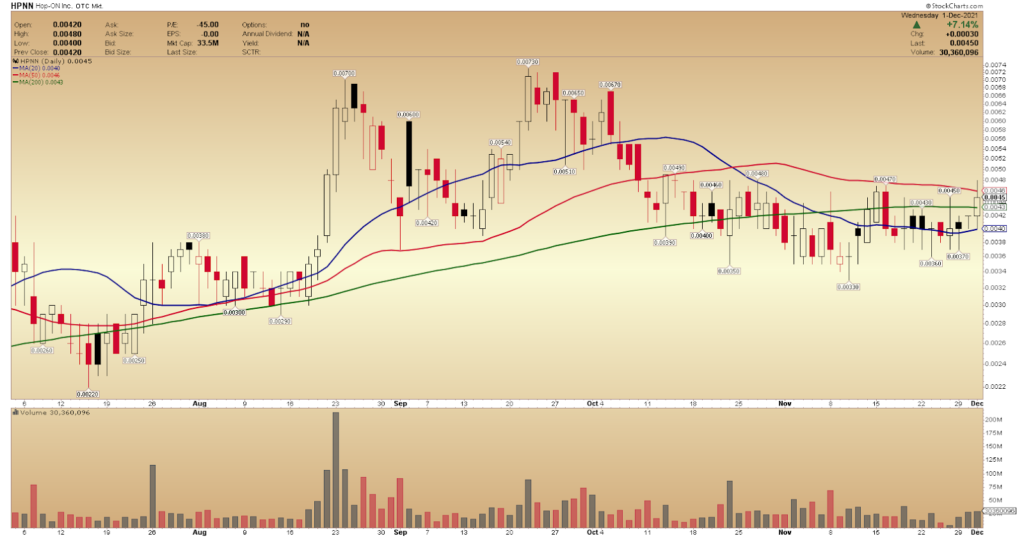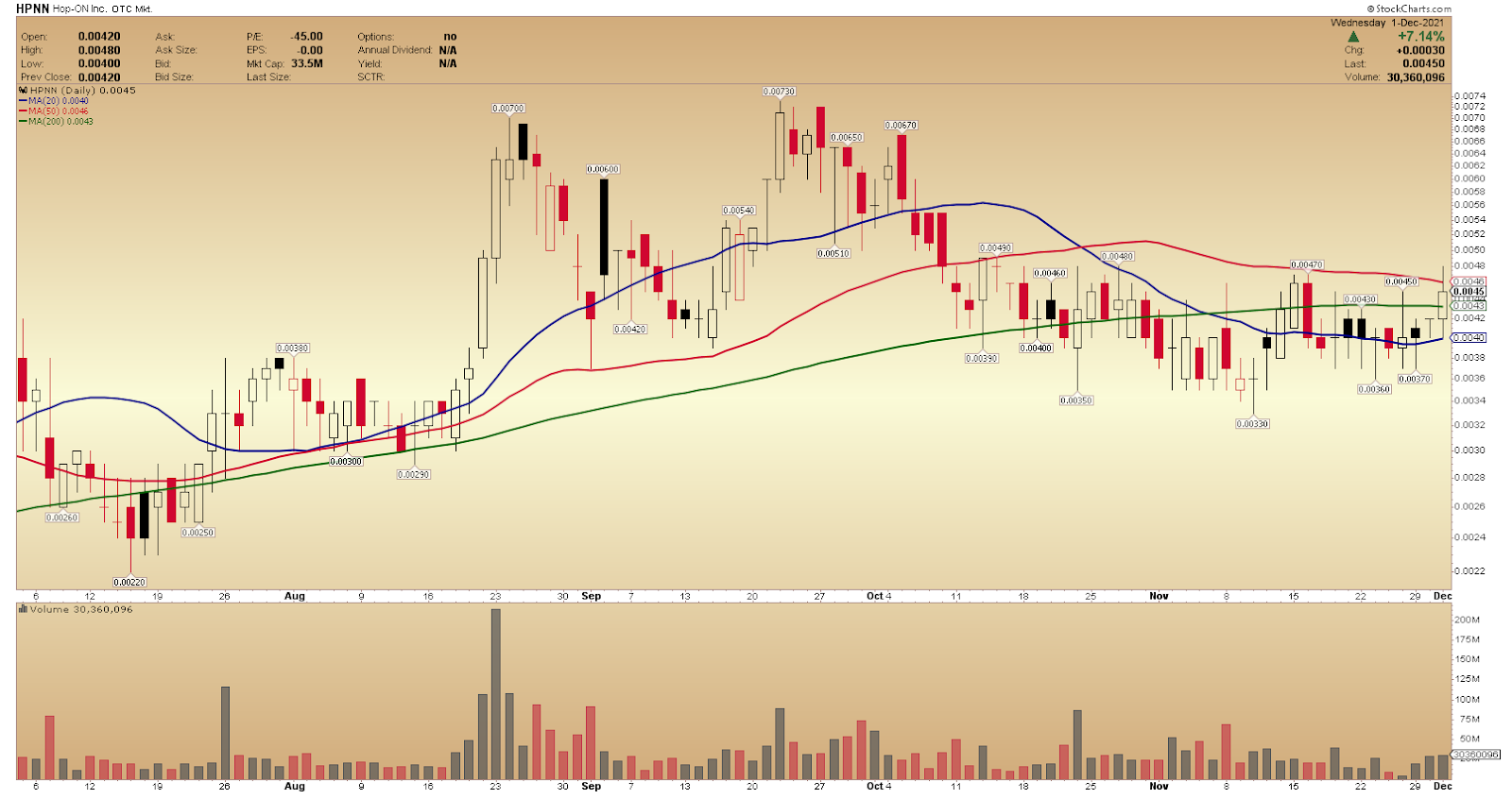 Several things stand out to me from this chart.
First of all, I love how the stock has coiled up in a tight consolidation, and all key moving averages on the chart have also coiled up. This leads me to believe that a breakout might be possible sooner rather than later.
Secondly, I like how the stock was not affected by the general market selloff yesterday. HPNN closed the day up 7.14%, while the overall market was, of course, negative on the day.
In the future, I am watching to see if the stock can base over yesterday's close, $0.0045, for a possible long entry.
If the stock can base over that price and breakout, I will target $0.005 – $0.0055 as a possible target.
My stop would be placed around the 200d MA.
Majic Wheels Corp. (MJWL)
MJWL, per otcmarkets.com, is positioning itself as a player in the disruptive industries of fintech and software development.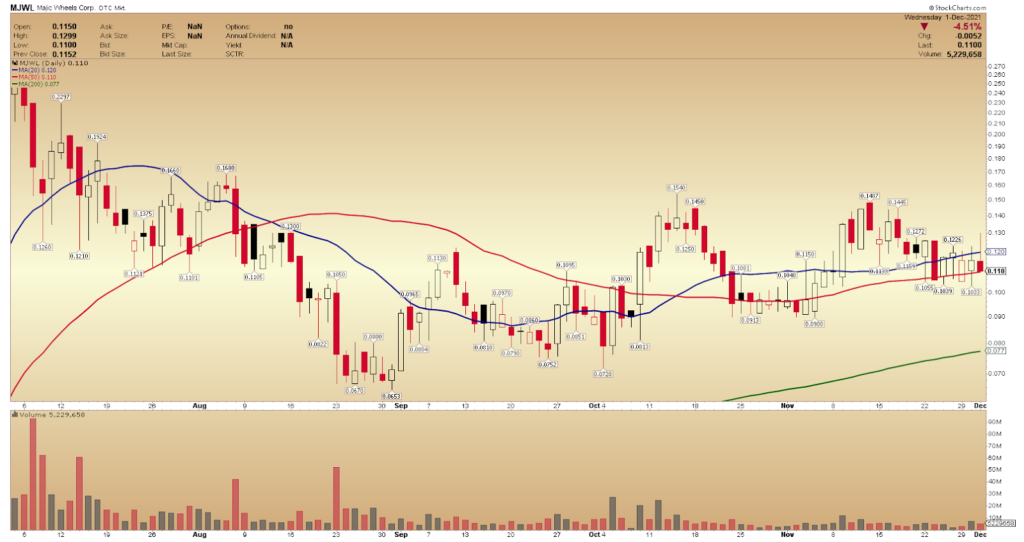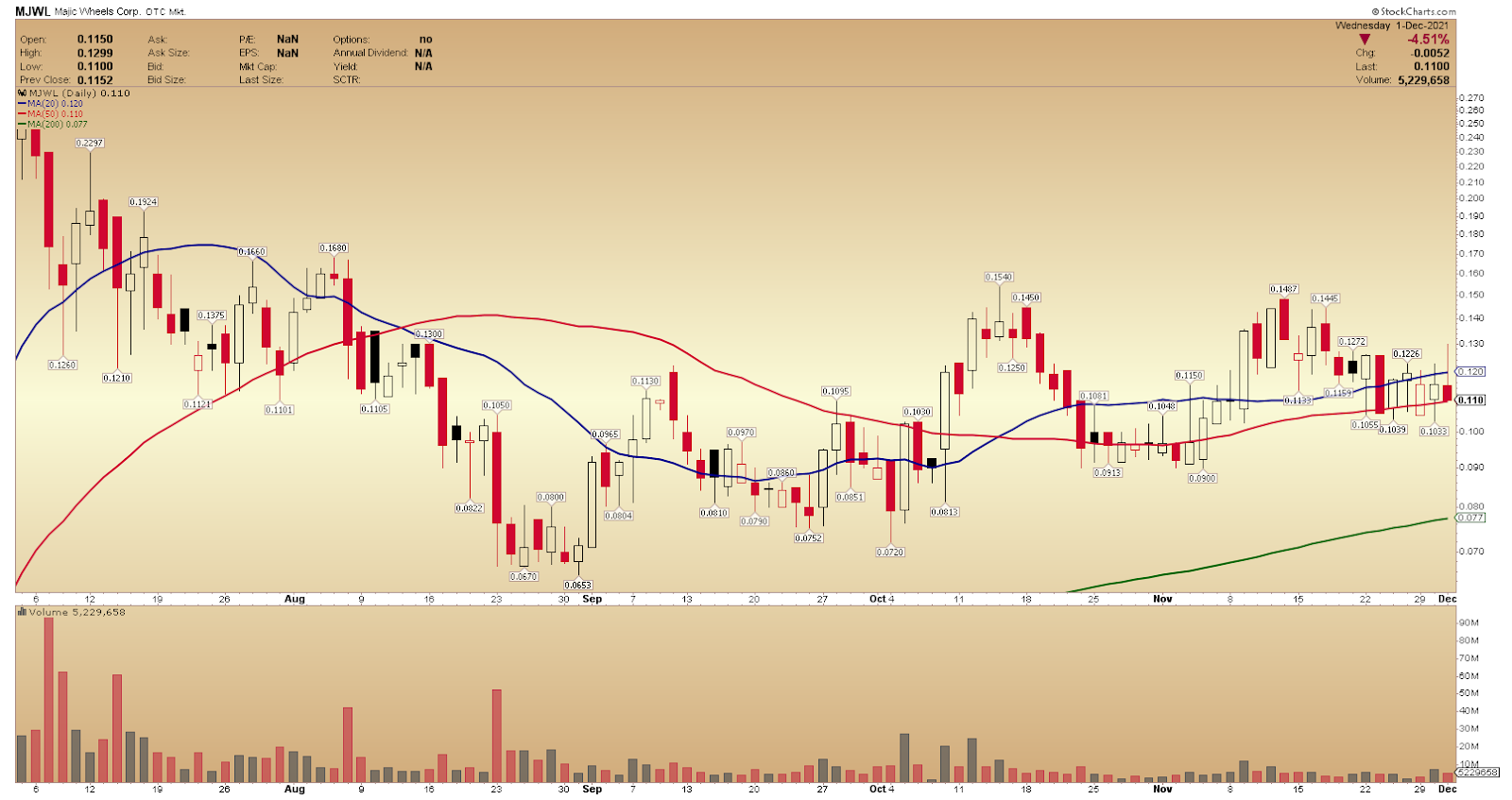 After I posted my plan for MJWL in my Mid-Day Watch List yesterday, the stock pulled back slightly into the close, making it a bit more exciting and challenging now.
Initially, I wanted to see the stock hold over $0.12 to get long, with a target area of $0.15.
However, the pullback did not provide me that opportunity.
I the stock can reclaim $0.12 today or in the near future, I will look to get long over $0.12 and target $0.15.
The stock has coiled nicely between the 20 and 50d MA, so as long as it continues to hold these prices, I will look to continue to monitor the stock for a breakout over $0.12.