Yesterday was my first day back full-time, since Monday last week, and it was an eventful one!
It was great to be back in the chatroom with my members, discussing and sharing ideas and trading live.
One such idea that I shared with my members yesterday was an opportunity that stemmed mainly from the panic and fear we saw on Friday.
On Friday, last week, fear swept the markets after headlines broke and news swept the world about the new Covid strain, Omicron.
The breaking news led to fear, which led to the energy sector and the broader market getting crushed on Friday after experiencing a significant selloff.
Fear and panic can cause opportunity, and of course, as a trader, opportunity and volatility are what I am after.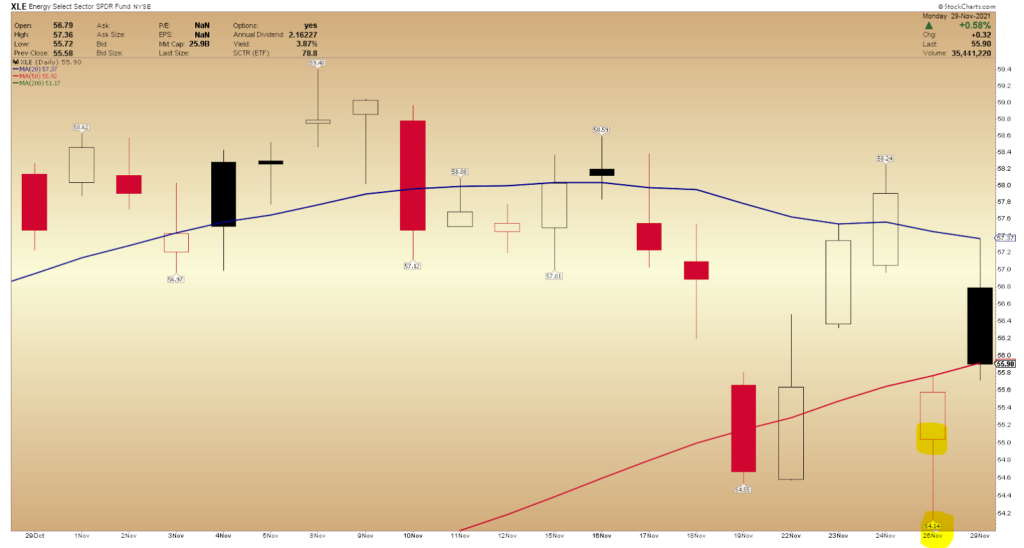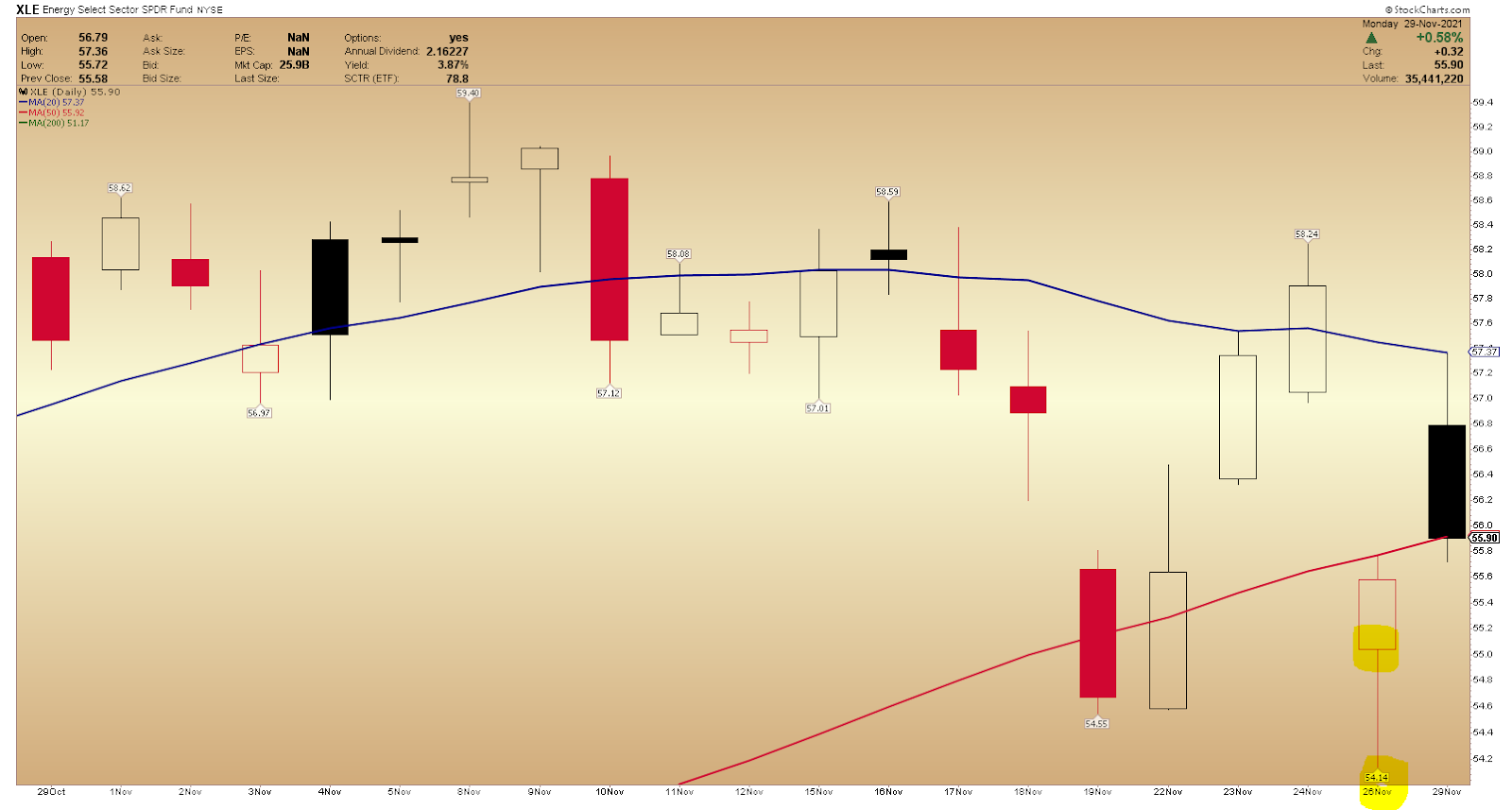 On Friday, the XLE (energy SPDR ETF) gapped down almost 5% and proceeded to make a new pivot low on a higher time frame before recovering slightly in the afternoon.
You may have also noticed that in the chart above of XLE, the sector gapped up nicely yesterday and closed significantly higher than Friday.
What Changed?
Various reports came out early yesterday and late Sunday, saying that the symptoms linked to the new Omicron variant have been described as "extremely mild."
Of course, much is still unknown. However, this reporting and narrative had a positive impact on markets.
The bounce on Monday across the board was also partly thanks to President Biden, who said that economic lockdowns in response to the Omicron Covid variant are currently off the table.
The fear experienced on Friday, combined with the relief on Monday morning, presented me with an opportunity to get long an energy penny stock, displaying relative strength.
ZION OIL & GAS (ZNOG)
ZNOG and its subsidiaries operate as an oil and gas exploration company in Israel., according to Yahoo.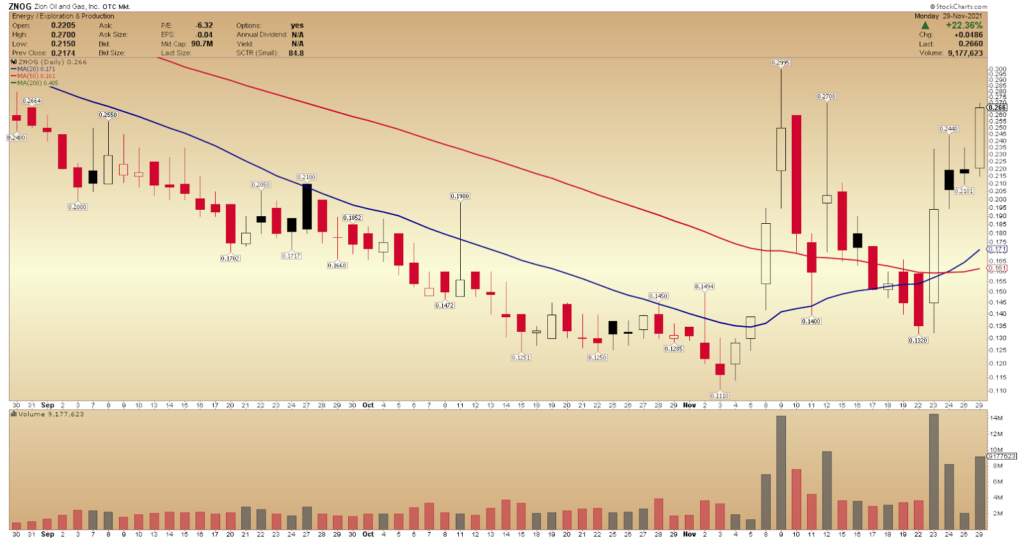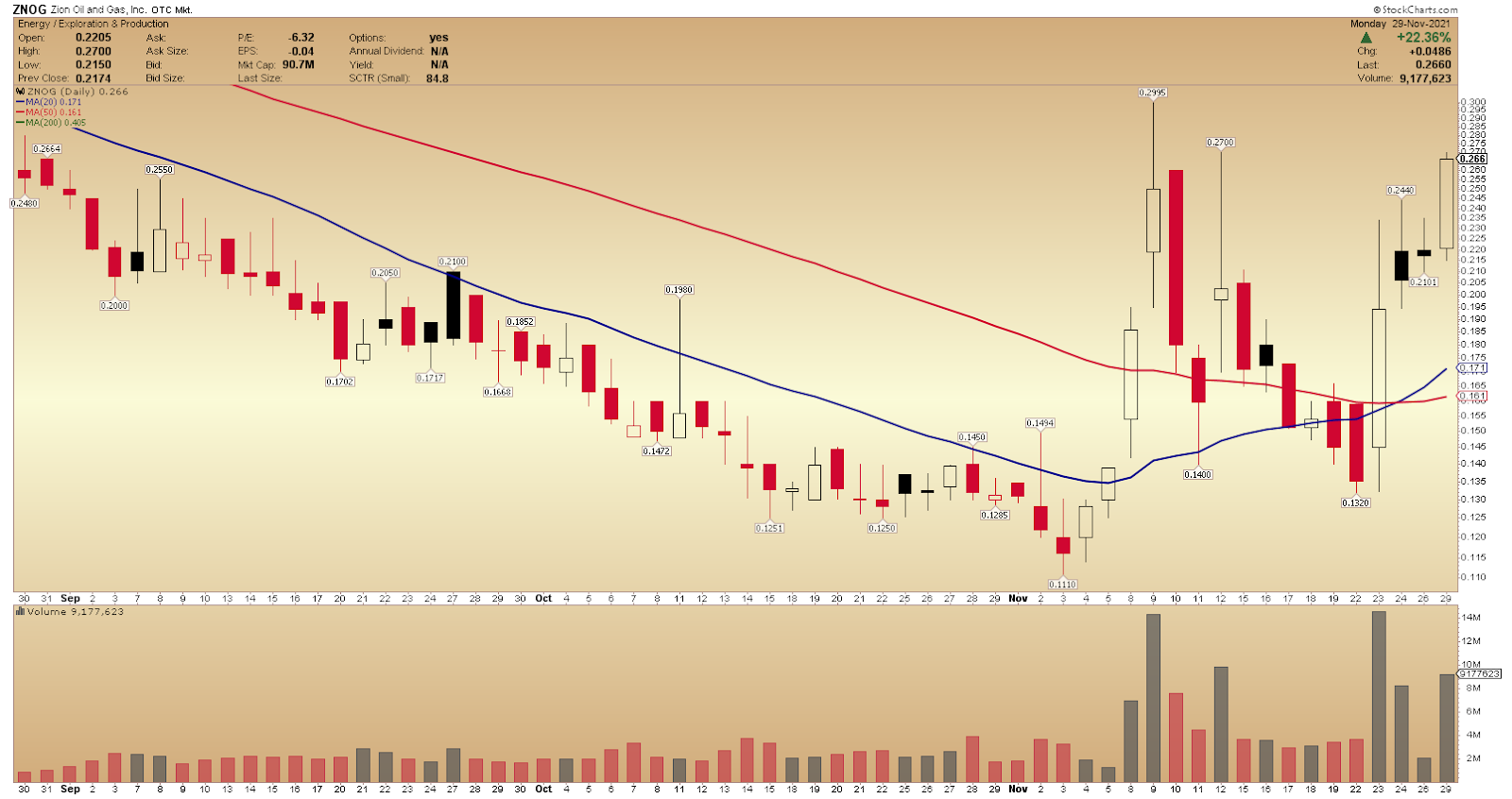 The stock had a nice run in November, on above-average volume. After trading to almost $0.30, the stock pulled back and found support into the 20d MA and 50d Ma. 
Four trading sessions ago, the stock broke out of the pullback on heavy volume and closed above the 20d and 50d MA.
After breaking out, ZNOG consolidated for two days in a tight range, between $0.20 and $0.24.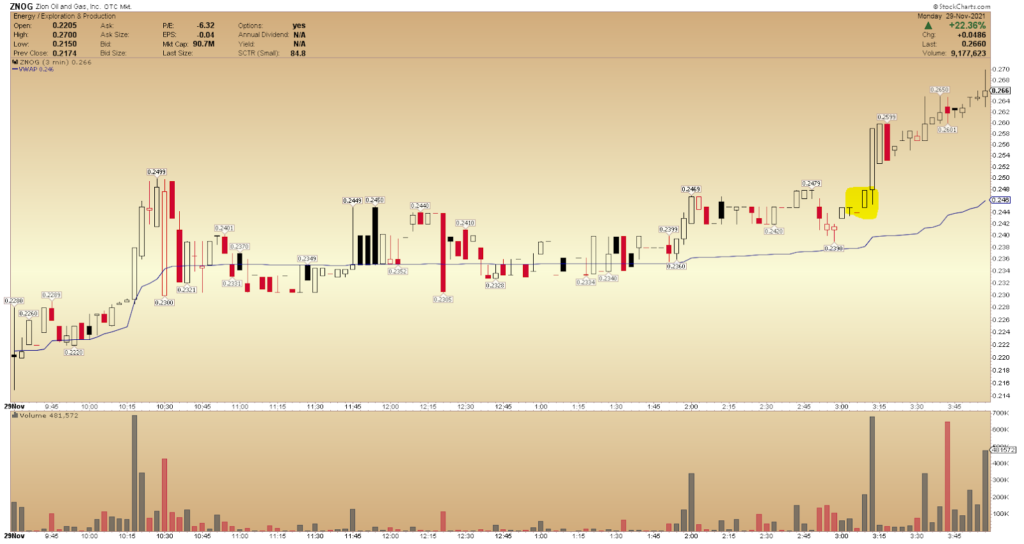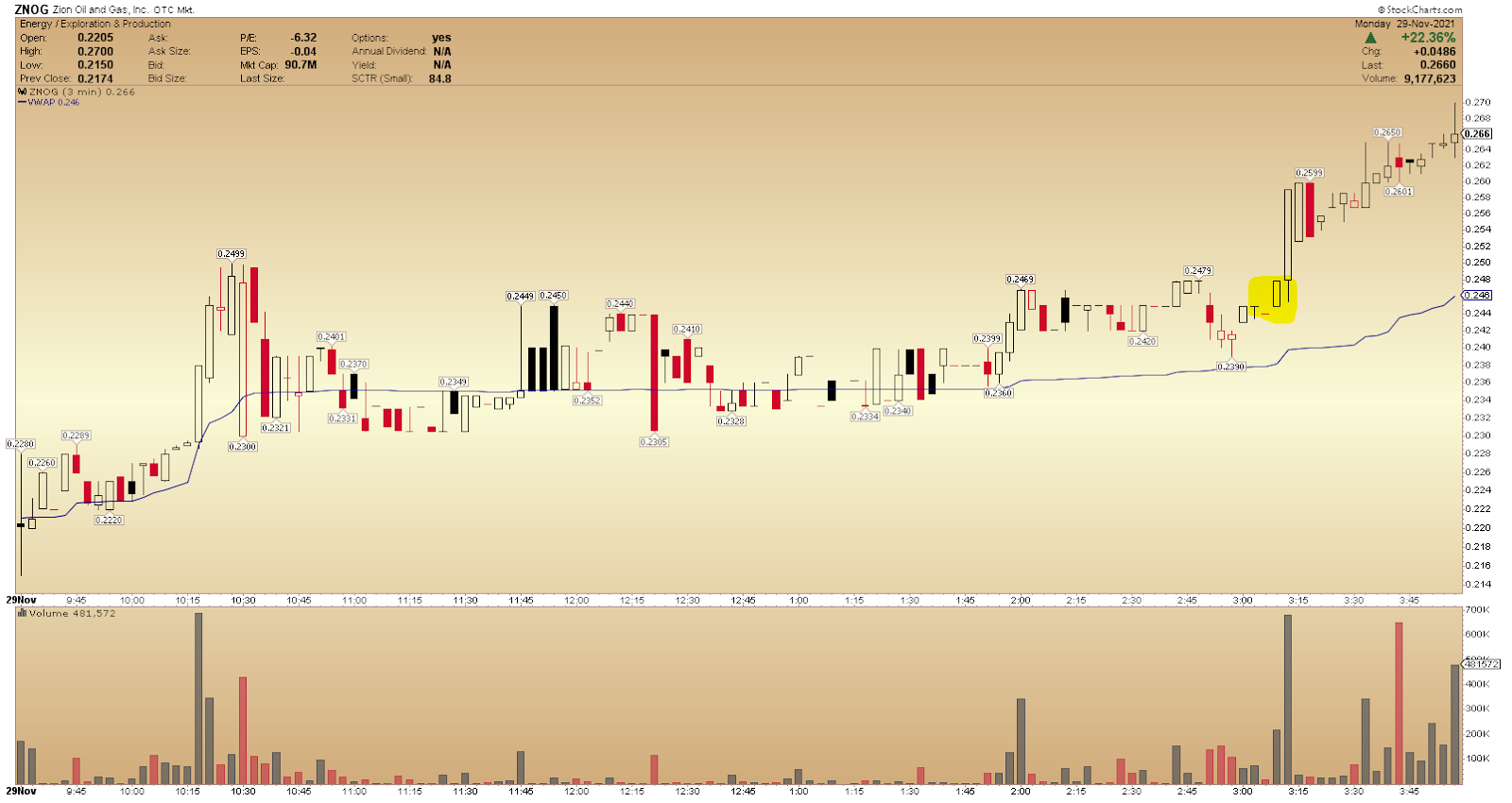 Not only did ZNOG break out on the daily chart and then hold over prior resistance and VWAP for the entire day, but it also set up one of my favorite intraday patterns: the consolidation breakout pattern.
Notably, the volume in ZNOG had increased significantly over the previous day, which told me that this breakout might have some real momentum. 
Generally, I gain further confidence in an idea, especially a breakout idea, when the stock trades abnormal volume.
As volume started to uptick into the close, and the stock began trading near the breakout zone, I got long.
I entered the trade at $0.246, and I have a target of $0.30.
My stop is around $0.21.
I am looking at $0.30 as a  target area because this is the previous high and where the stock failed from earlier in the month.