I usually could care less about crypto.  I don't own any and if I want to trade it, then I just trade stocks that have a lot of exposure like COIN or MARA.
But this chart is something that will make your jaw drop. Here's a one-month chart of FTX token, backed by none other than FTX:
If you've been living under a rock, here is a quick recap:
A couple of weeks ago, FTX was the gold standard of crypto brokerages.  Every VC and celebrity wanted their name associated with them.
Fast forward a week and FTX has filed for bankruptcy, and its valuation went from $40 billion to $0. 
If you're stuck holding this or any related crypto, you're probably down huge, much more than you thought possible – and I truly feel sorry for you and this whole situation.
Well, that's the difference between a pro trader and an amateur. In every single trade, I make sure my RISK is defined. 
In fact, the first thing I always do is ask myself where I will stop out of a trade for a loss.  Maybe you think that is backward thinking, but approaching trades that way has saved me a lot of money over the years.
You see, by trading with options, my downside is limited, and I make sure I always stay in control. Unlike these amateurs, lol.
Just take a look at the CEO of "risk management" for FTX (super funny clip if you haven't watched it yet):
Howie on Twitter: "Absolute disbelief https://t.co/QjoZrWlz8v" / Twitter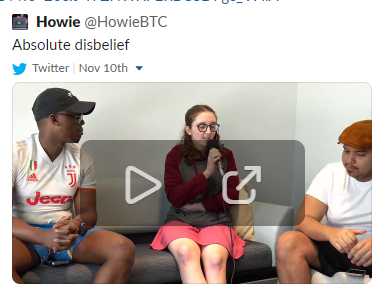 I mean, that is amateur hour at its finest. 
That's why these guys are a flash in the pan, and I've been around for 20 years. 
I have thousands and thousands of subscribers that receive my detailed trading plan every single week. 
Here's what you will never see a FURU (fake guru) post. Here was my loss on my Bullseye Trade of the week.

I was wrong on NIO and took my loss like a big boy. And the loss was small.  Like I said, I always determine where I will stop out before I make a trade to keep my losses small.  
In this case, I lost $1200 over a couple of days' time – but the key is that I respected my trade plan.
Now, compare that to the monster we saw last week! Here's what happened.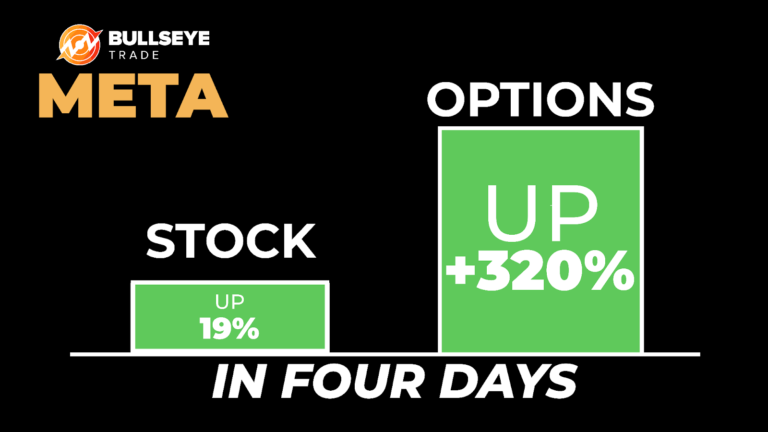 I didn't even get close to hitting the 300%+ that was possible on META that week, but sticking to my plan enabled me to put $7200 profit in my pocket for the week on a $6600 investment.
Not a bad week of "work" at all if you ask me?
Trading is a game of probabilities, and when I'm wrong, I get the F out. If you want real money setups from an accountable trader and not a snake oil salesman, sign up to Bullseye Trades today. I'm not sure if my next trade will be a winner, but I'm damn sure I'll be prepared with a plan, and so will you!
Here's what my subscribers are saying: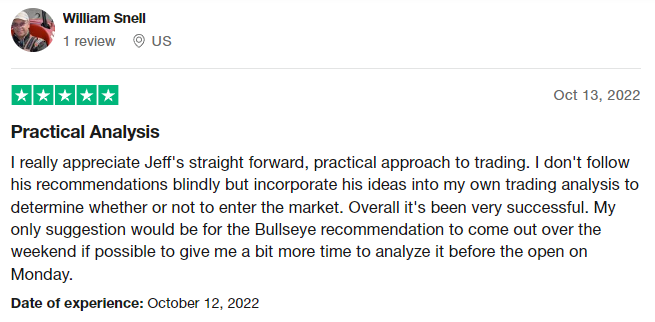 Join the best community on Wall Street. Sign up to Bullseye Trades and improve with thousands of others. 
What do you really have to lose here?  It is less than $100 to get started and I am even backing this up with a full money back guarantee.
This is a no-brainer!
Get started today, and be ready for the next big idea coming on Monday before the market opens.  
I'll see you there.