I really hope you didn't get burned holding the bag at FTX. This is a prime example of when irrational exuberance in "assets" inherently worth nothing goes back to reality. 
The whole point of bitcoin was to store value "off the grid". Instead of storing it on their hard drive and using it in transactions, speculators hold it at unaudited and potentially unreliable offshore exchanges. 
Instead of staying "decentralized", the masses hold their assets at centralized exchanges, in effect doing the opposite of what Bitcoin and the whole movement was about. This is what happens when ripe speculation takes over.
Well, as Matt Damon and Tom Brady were shilling crypto at the top of the cycle, I've been doing what I've been doing for the last 20 years, looking for one good trade setup at a time. And last Monday, rather than trying to sell you crypto coins, I noticed that the U.S dollar (UUP) started pulling back. Here's what it looked like: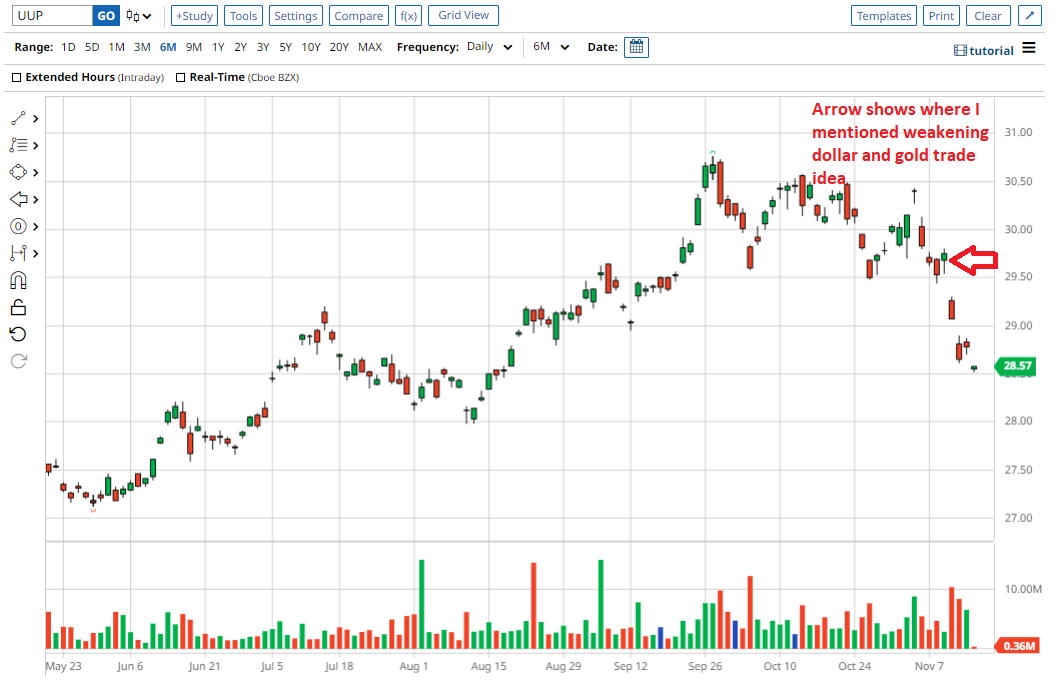 I told my subscribers that whilst the U.S dollar is showing weakness, this could be a good time to start looking at gold, the real stuff, you know, that shiny rock that has served as money for thousands of years. Well, here's what's happened to gold since then: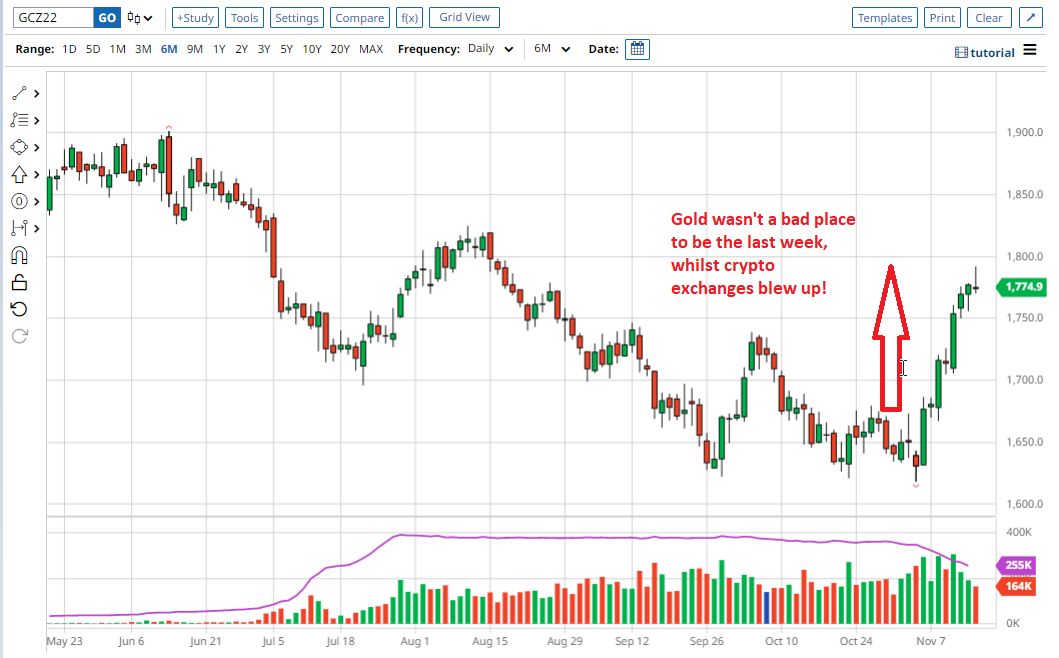 Years of watching markets day in and day out have taught me the mechanics of how they work. Not every trade is a winner, but I understand the principles of supply and demand well enough to be able to teach you how to think like a pro.
Not only did I explain why I liked Gold due to the weakening dollar in my LIVE trading session, here was the bullseye trade of the week I sent to thousands and thousands of my subscribers just as they get week after week working with me.
Once again, here's what they received in their inbox: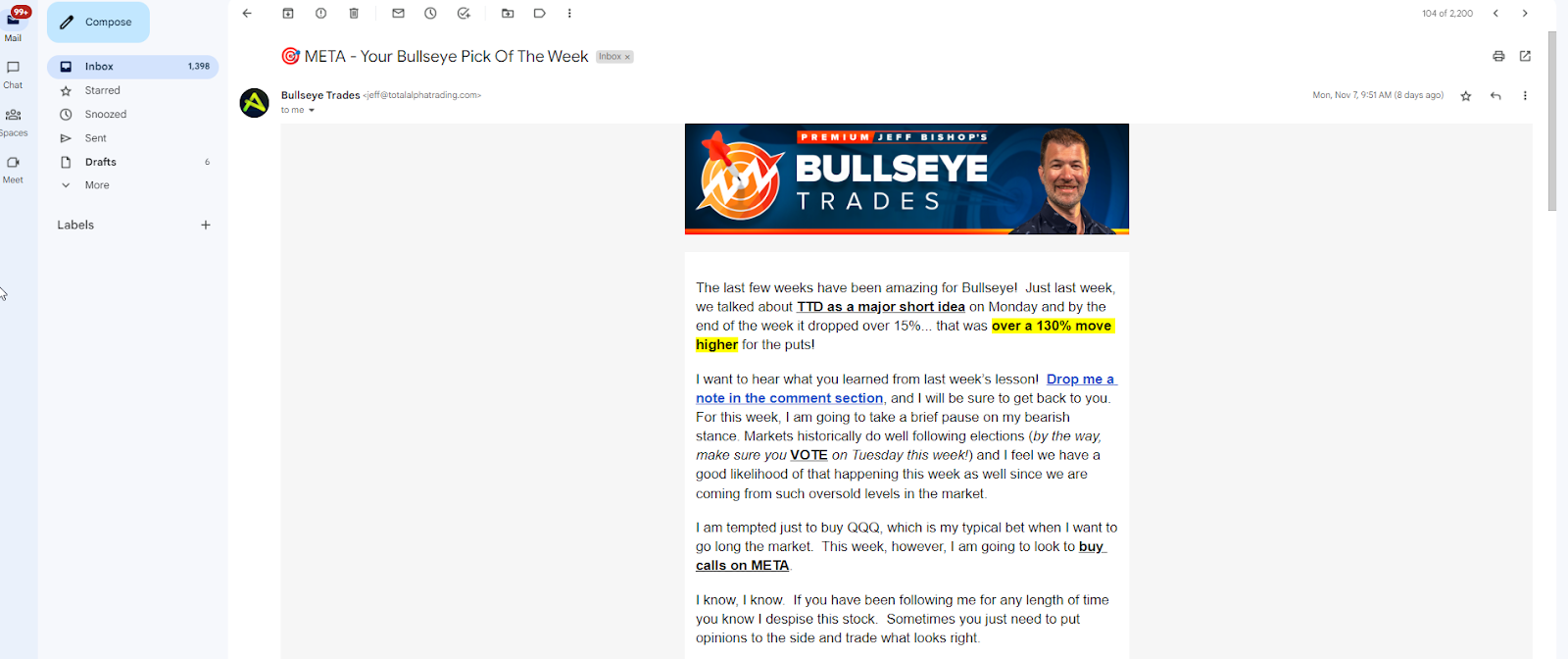 My Trade Details:
META Nov 18 $93 calls near $3.20
Stop: Close below $88
Target 1: $98
Target 2: $104
Now here's what happened: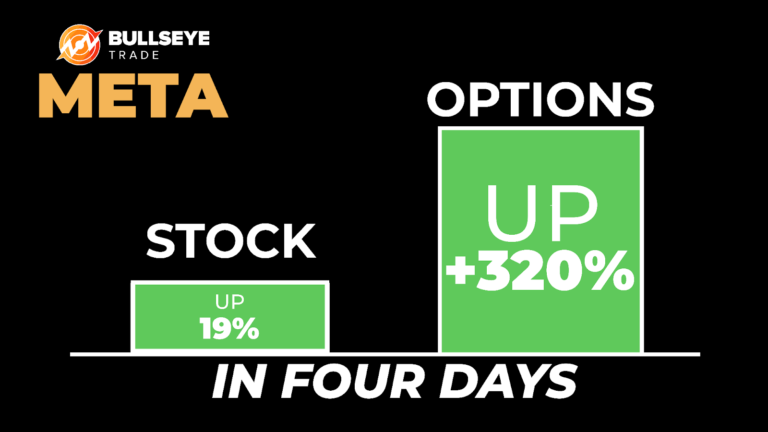 I feel like I have shown you so many winning trades recently, and it is true… I have been.
The crazy thing is I only setup ONE single trade a week with Bullseye.  I am not firing off 20 trades and showing you the one that worked.  
What you are seeing are amazing trades, because that is what I am aiming for every single week no matter if the market is going up or down.
They don't all work this well, but were you watching META options last week? 
Well, 1000's and 1000's of my subscribers were.  And you should have been one of them!
Here's what a few of them have to say about Bullseye trades recently: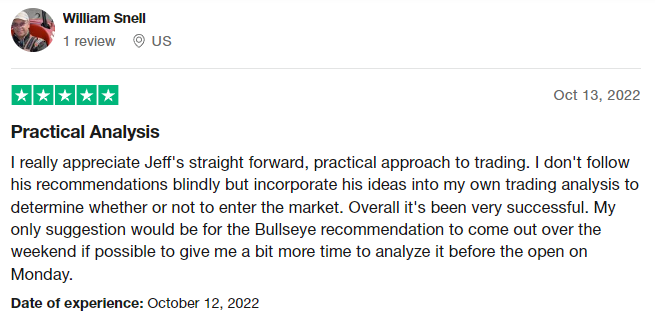 Here is the deal.
For less than $100, you get my best trading set up well thought out every week. 
You can also get access to my live training session where I break down the state of the market, what I see coming up and my top trading ideas based on that. 
If you want to improve your trading, start with Bullseye Trades, it'll help shorten your learning curve and get you to where you want to be faster than most!