Just when you thought things were starting to calm down with recent news of bailouts and bidders to support the 2nd largest bank failure in history, this happened yesterday morning: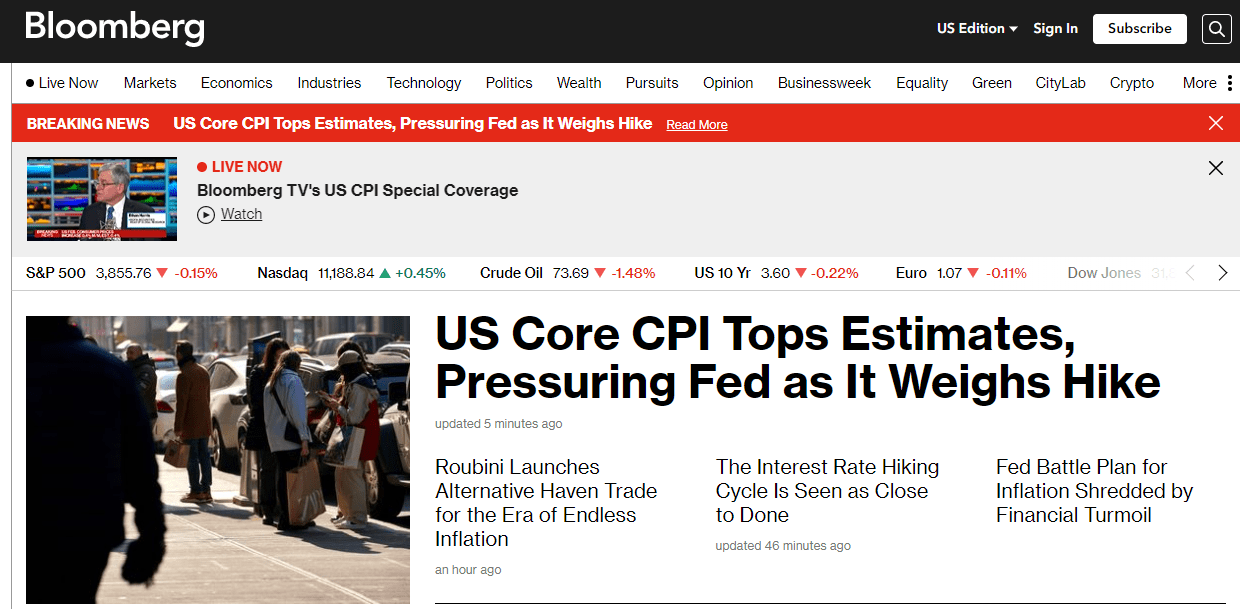 To you, this may seem like yet another reason to give up on ever trying to get a handle on markets. 
For Uncle Jeff, however, this is GOLD!
Lately, I've been trying to educate you on the list of trading tenets…my 10 commandments, so to speak, that I have taught thousands of traders just like YOU to implement into their trading.
You see, countless "market experts" love to suck customers in by showing charts with arrows pointing to where past examples of market extremes proved to be excellent trade entry points.
Using this next chart of SPY as an example, they'll claim that they went long SPY when conditions became oversold, only to leave out that price continued to fall for several more days once RSI reached oversold (30) and a decline of several more percentage points before price finally rebounded in their favor.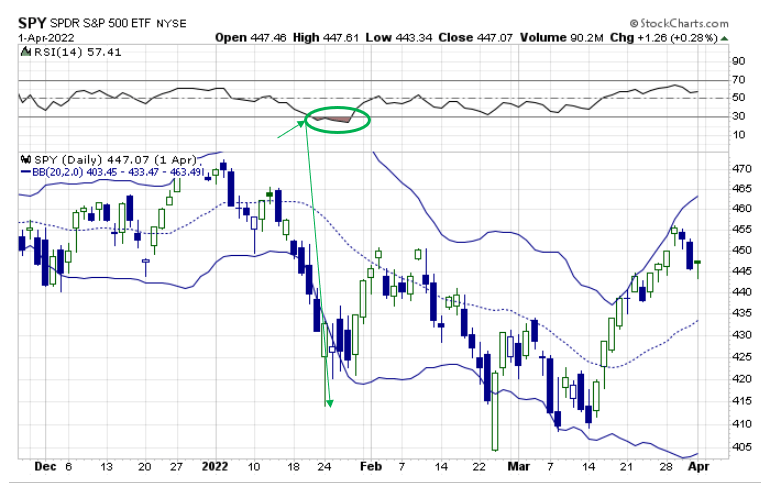 Folks, if you're holding a long position through this mess, trust me when I tell you that you'll probably wind up panicking out of the position with a huge loss near the lows.
Sorry to remind you, but we are still in a bear market. 🐻
And in bear markets, "diamond hands" is a horrible strategy for long positions.
Why is that, you ask? 
Because conditions are likely to go against you and remain oversold for far longer than you originally anticipate.
That's why one of my top trading commandments, "Make trading mechanical.  Set up specific rules and stick to them" is a life saver.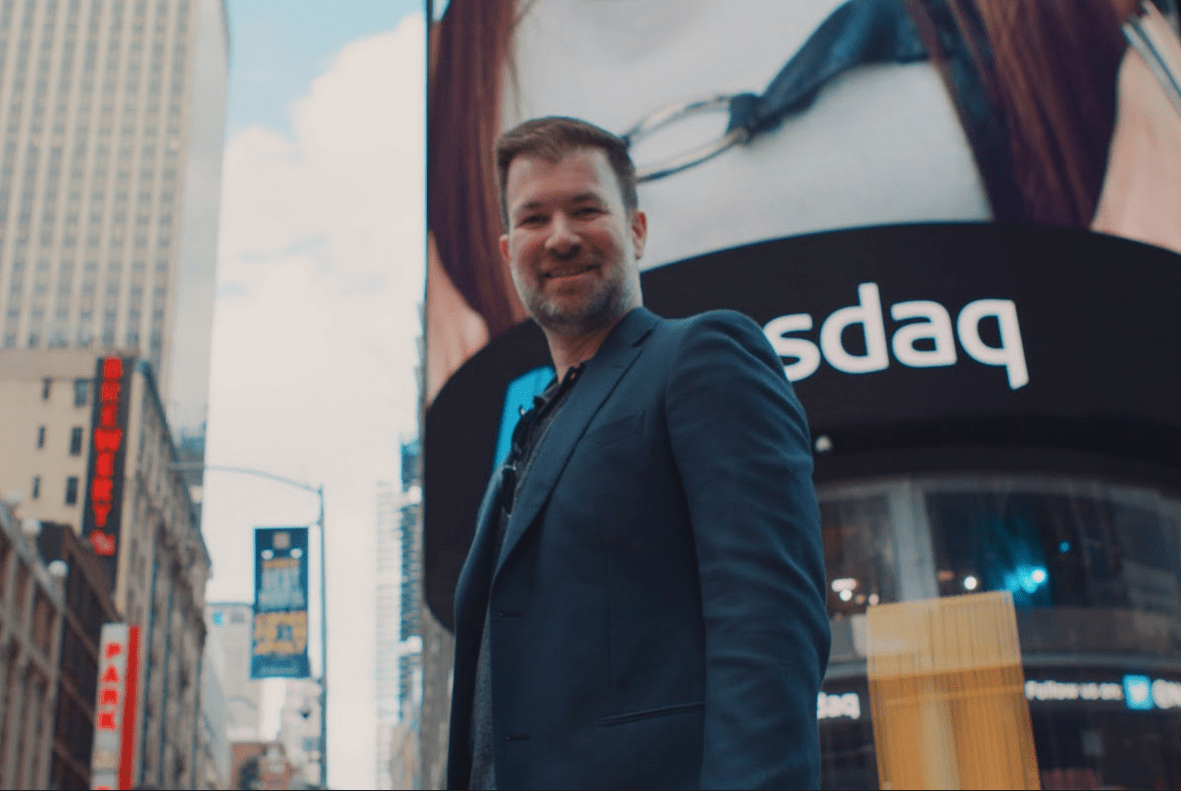 Look, the math behind building your trading into a lasting endeavor is pretty easy:
You must treat trading

like a businesses

, not a hobby

Gain access to

100% pre-alerted

, high-probability, high-conviction trades ideas with automatically-triggered exits using a

range of options trading strategies
Learn how to

strategically use "theta" (time decay) to benefit your positions over time

NEVER get into a habit of overtrading – Eliminate excessive risk
These 4 CRITICAL rules, along with my trading commandments, are what lies at the core of RagingBull's PREMIER service –  Wall St. Bookie.
Let me ask you a question: Have you ever heard of a trading platform called "thinkorswim" by TD Ameritrade?
Of course you have.
The reason I bring this up is because the inventor of this platform, Tom Sosnoff, is famous for suggesting that retail traders should focus on being net SELLERS of options as a way to prevent being EATEN by Theta (time decay).
His team has run countless backtests on the market, specifically using options. At the end of the day, the computer always spits out the same results – option selling wins, and buyers lose.
Folks, selling SIMPLE options spreads is exactly the high probability strategy behind Wall St. Bookie's success.
It was just a matter of time, but I think society is finally waking back up to the fact that finding immediate and instant success in anything that is meaningful in this word actually takes hard work and dedication (sorry Gen Zers).
As a great learning example, here is a list of every single trade I've completed with "Bookie" members so far this year: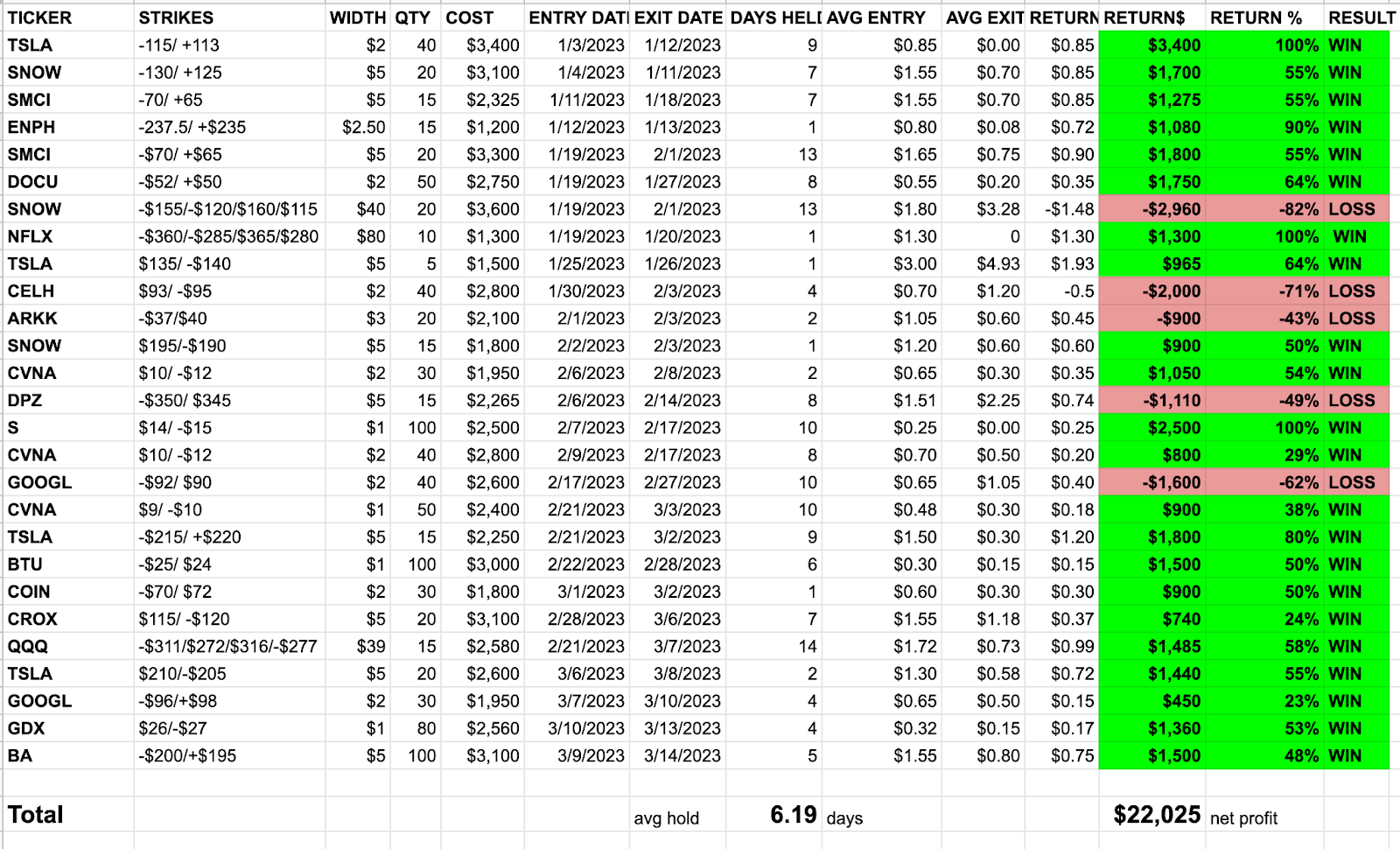 I want you to see this because it is how trading should look in real life.
There are winners, and there are losers.  It is how we manage both sides that determine if you are going to your job as a trader.
If you can't tell me exactly what your job is as a trader, let me cut to the chase – your job is to make money, plain and simple.
If you're trading and not making money, then why are you doing this?  This should be the only thing that matters to you.
When it comes to my personal trading, I have had enough of the wild swings with the portfolio making huge gains or losses.  What I strive for is to be able to look at the portfolio and see that it went up each month. 
If it doesn't, then quite simply, I failed.  I need to go back and review where I went wrong, and then try to make it right.
This is exactly what I am teaching my members day after day with every trade I make, from start to finish.
No gimmicks or games, just real-world trading
I wrap it up in a great package that gives serious traders what they need in order to actually absorb and practice real-world trading scenarios:
👉 Weekly Live Trading Sessions
These sessions allow you to see their strategies in action and receive additional market analysis directly from me.
👉 Instant Trade Alerts
The market waits for no one. I'll send you trade alerts directly to your smartphone device whenever I open or close a trade.
👉 Interactive Q&A Sessions
During these Q&A sessions, you'll have the unique opportunity to get your trading questions answered by me in real-time.
👉 Constantly Monitored and Updated Trade Spreadsheet
Stay on top of what trades are open and closed, so you never miss a beat.
👉 Daily Email Watchlist
 See my game plan each day and get ready for upcoming trades
If you aren't approaching your trading by finding stocks that are both fundamentally stellar and using options strategies that actually BENEFIT from the passage of time, then I think you are setting yourself up for failure.
This is what I do everyday with Wall Street Bookie.
Why is this strategy so powerful?
In simple terms, a "Bookie" is taking sucker bets from gamblers.  He knows the gambler is more likely to lose than win, so he constantly takes their "dumb money" bets.
Well, that is exactly what I am to do each week as well, only taking trades from people making low-probability bets .
The essence of this is "Theta" (time decay) that ALWAYS works against options buyers but becomes the largest BENEFIT to an options seller.
Now, if you're worried that I built Wall St. Bookie on a foundation of selling extremely risky naked options, DON'T BE.
Instead, I am using some of the most SIMPLE strategies in existence.
I'm talking about strategies that are built to have high-probability of winning, fixed risk on the downside and a set amount of profit that is possible.
Honestly, the stream of ideas via INSTANT app and email alerts on the trades that I am making with REAL MONEY is virtually non-stop.
Just like this one I just closed on TSLA a few days ago as it declined → all "Bookie" members saw this start to finish…

This was a quick $1400 profit for me in just a couple of days as shown by my trading journal.

Or like this QQQ trade that I closed last week, all live with Bookie members.  I also invited you to join us, maybe you saw it?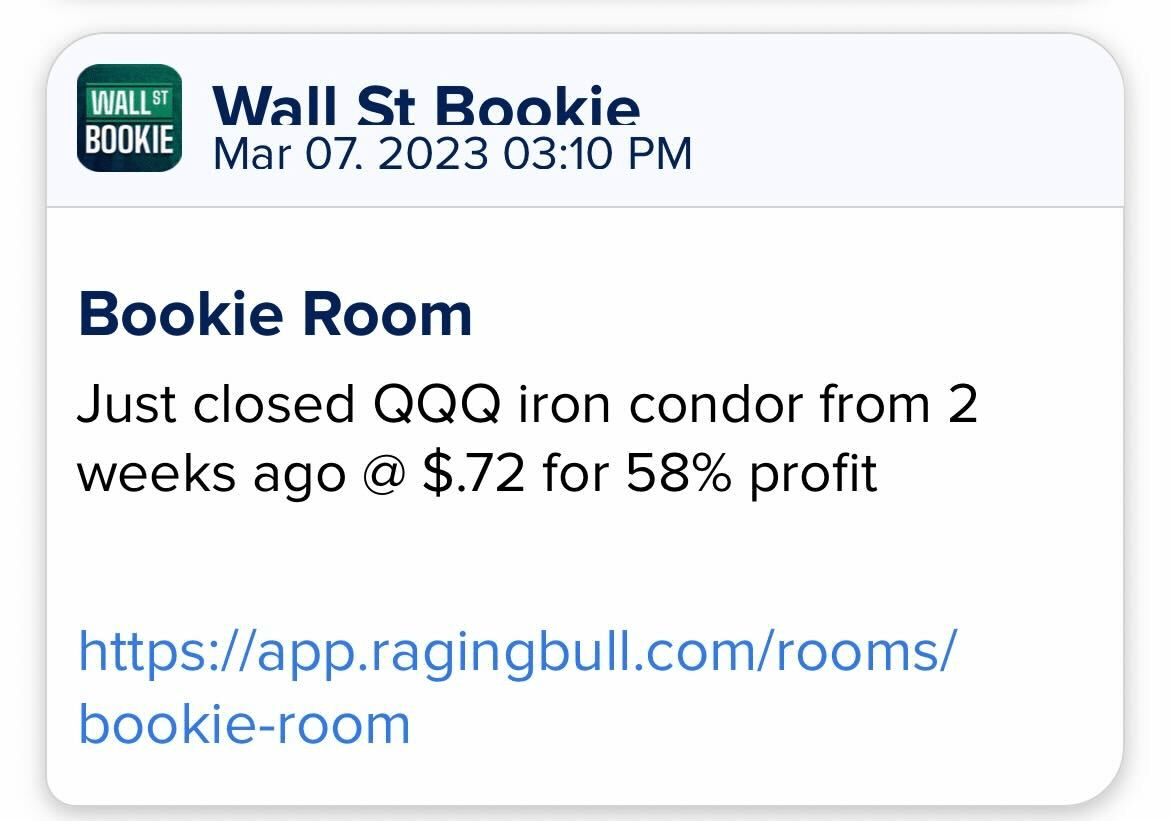 Again, another $1400 profit in my pocket on this trade with no-stress and holding it for 2 weeks time.

Do they all magically work out like this?  Of course not.
I'd love to teach you how I identify the right stocks to target and then how I set up these great trades each week.
I've actually begun to teach my high school son how to do this as well (we had our first training session last night, I hope you were able to attend!).  
It's all part of a weekly live session where Bookie members can join in to help teach him from ground zero.
Right now, I am giving you a discounted offer for YOU to take advantage of this service and become a Bookie with us.
This is a SPECIAL OFFER we are extending for you to become a part of the HUGELY popular Wall Street Bookie service. 
This is my most advanced options trading program ever!
Look, I can talk about this stuff ALL day…but I need to go get my Wall Street Bookie members ready for the AMAZING opportunities that are likely going to start developing this week.
I have already dropped my first trading plan for the day, and the next is already teed up. 
> Claim your 33% DISCOUNT on Wall Street Bookie NOW before it's too late! <<