We've been saying – the scanner is COMING SOON!
And the time is now!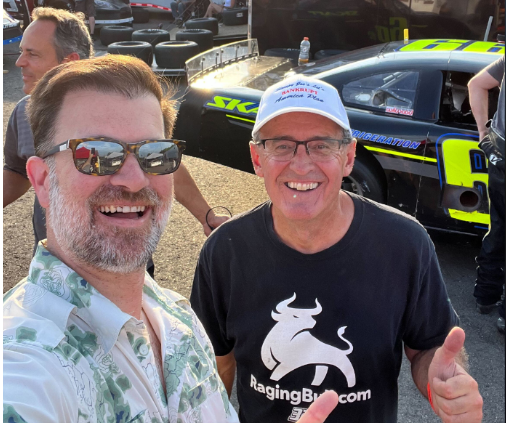 Mike Parks (MP), who is Raging Bull's Senior Training Specialist, has delivered his master-crafted MACD BOOM Scanner and it's already producing great ideas!
This original screenshot of the scanner from the first day of trading this week shows the scanner alerting members to HCP.
Since the alert, HCP went on nothing but a steady climb for the remainder of the holiday-shortened week.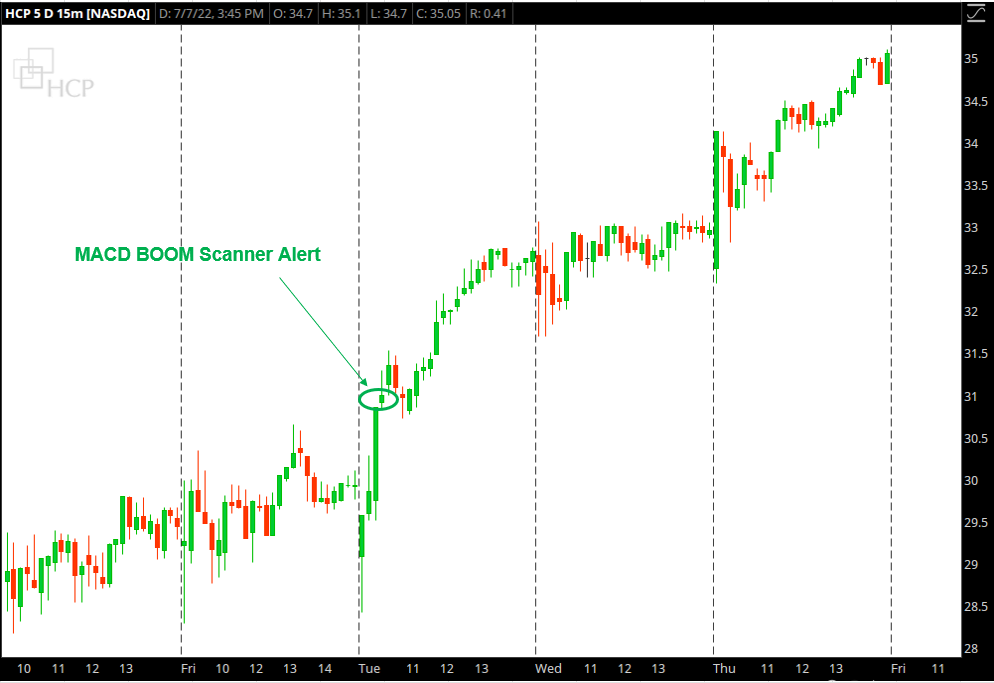 What Mike also used to confirm that this was the idea he wanted to present to members of my Total Alpha service to start the week was the bullish 30 min TTM momentum…
And the bullish crossover on Mike's CUSTOM OBV (On Balance Volume) indicator that were present at the time of the alert.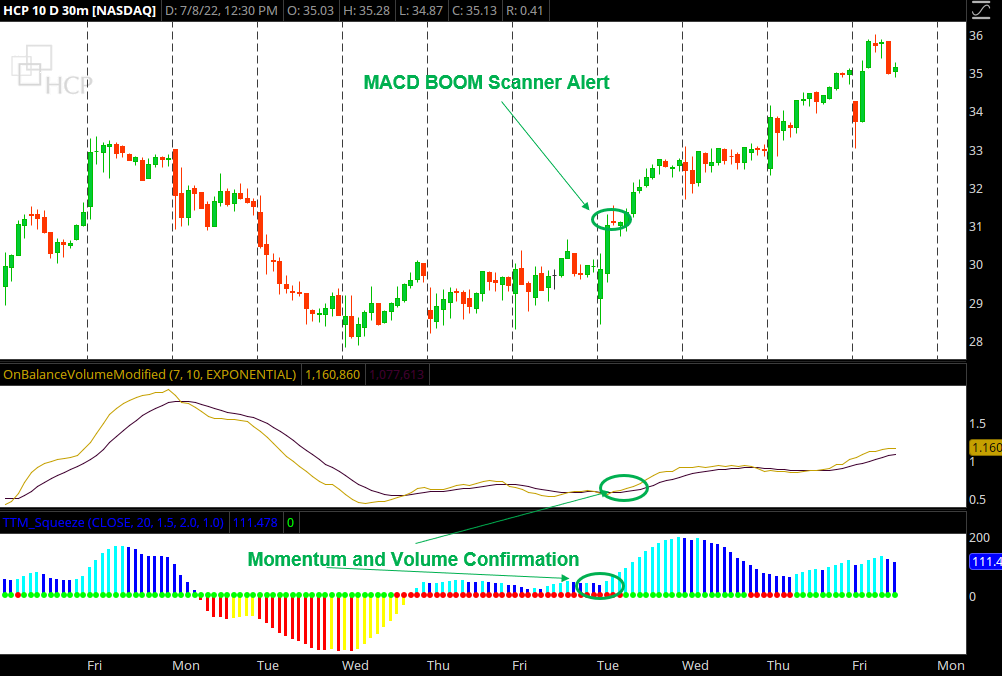 Mike, who is a veteran trader with decades of experience in trading and market education, has been a secret weapon in my Total Alpha service…
and the next trade idea he's got lined up for Monday has me super excited.
But time is running out for you to gain access here.
Now, on its own, Mike's MACD BOOM scanner is enough to generate numerous trade ideas each week.
BUT, if you want access to a non-stop schedule of RagingBull's TOP gurus, IN ONE PLACE, you've got to check out the new 360 Wall Street Chatroom.
Folks, this is as value-packed as it gets!
These market experts will be popping into the chatroom throughout the day to deliver not only what they are seeing in the market, but also to discuss their favorite trading idea.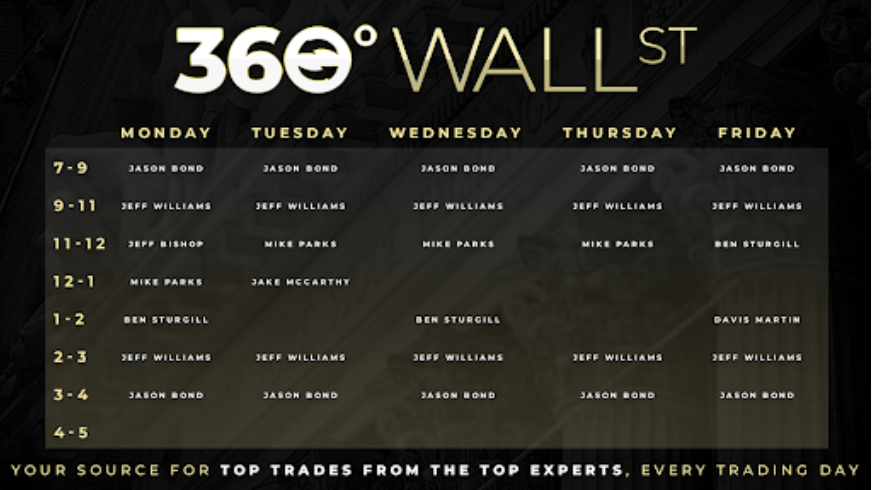 I mean, just look at the LOVE that's been showered on these gurus in the 360 Wall Street comments: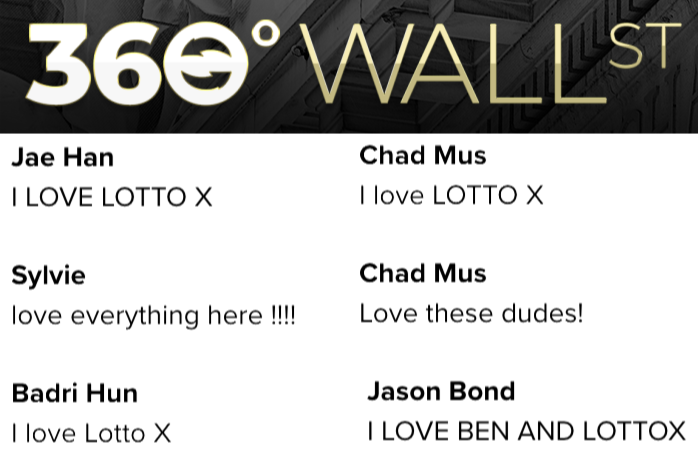 ——————————–
And that's not all…Here's what else this unprecedented package will offer:
A daily newsletter

— and more — that gives you a "360-degree view" of the market each day.

HOT trade ideas

delivered straight to your inbox each trading day…before the market opens!

Access to an engaging

LIVE chat room

— hosted by trading experts.

Instant App Alerts

On Your Mobile Phone.

Full access to the special "Momentum Scanner"

that Jeff Williams and Jason Bond use to find fast-moving momentum trade ideas.
It's time to put your trading back on track! No excuses!