I hope you all had a great long weekend, are rested up, and are now ready to make the most of the short week ahead.
I know I am!
Truth to be told, it's been a challenging start to the year for the biotech bulls. I mean, take one glance at the XBI chart, and you'll see what I mean.
While the overall market, SPY, is down 2.16% on the year, the XBI is down 10.24% so far this year.
Not only that, but the XBI is also trading below key support of $110 and all three key moving averages.
It's not all doom and gloom, though. The XBI did experience a nice rally on Friday of the $95 area and closed near $100.
Going forward, it will be telling to see whether $95 continues to hold as the low.
I am also paying close attention to the 200d MA and would like to see the XBI reclaim that level going forward. If the XBI can do that, it might signal a shift in momentum in the short term.
Even with the lackluster start with biotechs, and the overall market, I still see opportunities daily.
I recently shared my Biotech Breakouts Trade Plans with my members, where I outlined several setups and opportunities that I am keeping an eye on for this week.
To start this week off on the right foot, I thought I'd share one of those ideas with you today.
OPK is on my radar for several reasons, but mainly because it has the higher high higher low setup, which, of course, is one of my favorites.
Before we get into the business end, let's cover the basics.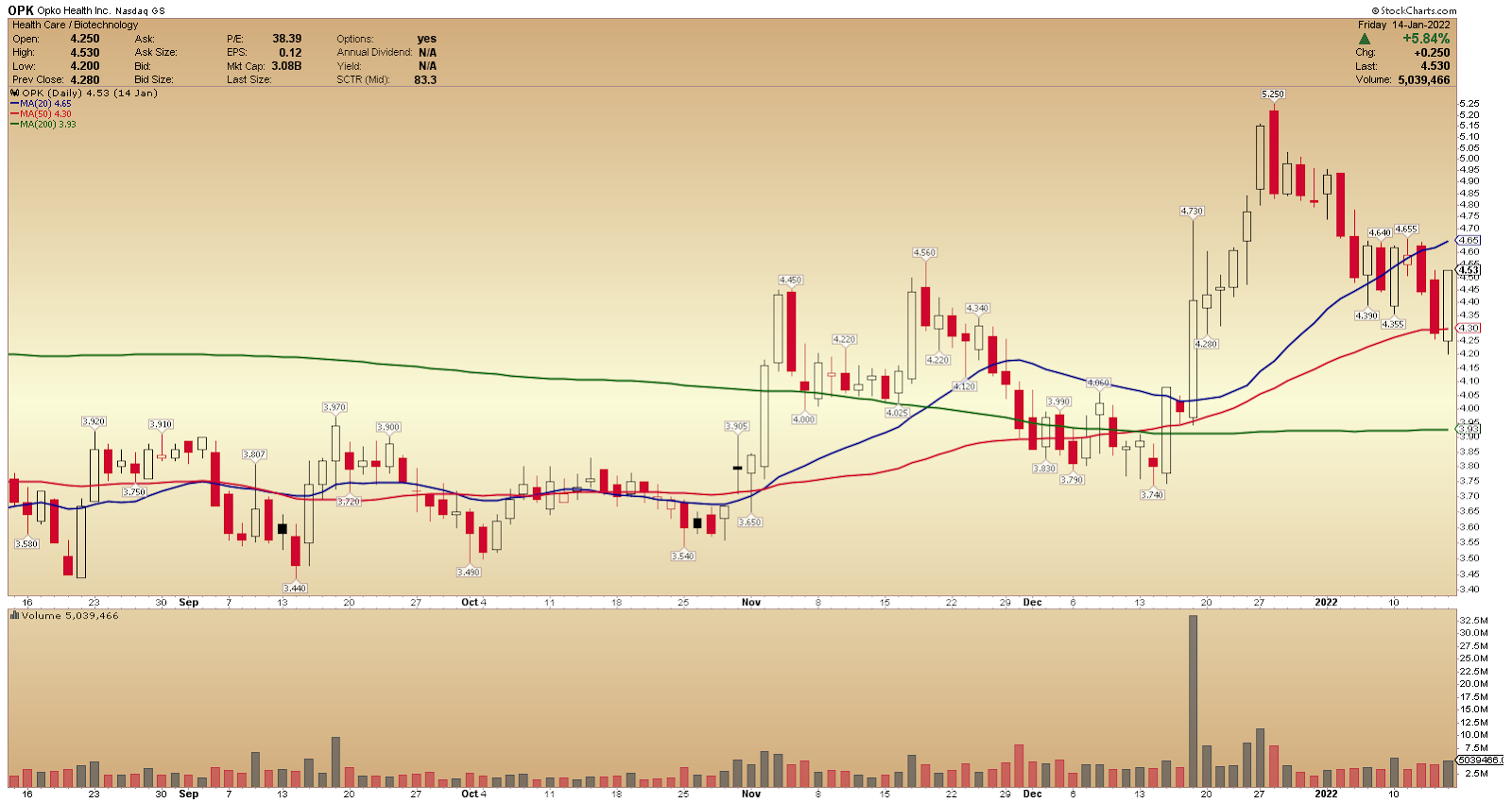 According to Yahoo, OPK is a healthcare company that engages in the diagnostics and pharmaceuticals businesses in the United States, Ireland, Chile, Spain, Israel, Mexico, and internationally.
Key Stats, from Finviz:
Market Cap: 2.92B
Float: 410.71M
Short Interest: 12.20%
Upcoming Catalysts and Recent News:
My Game Plan: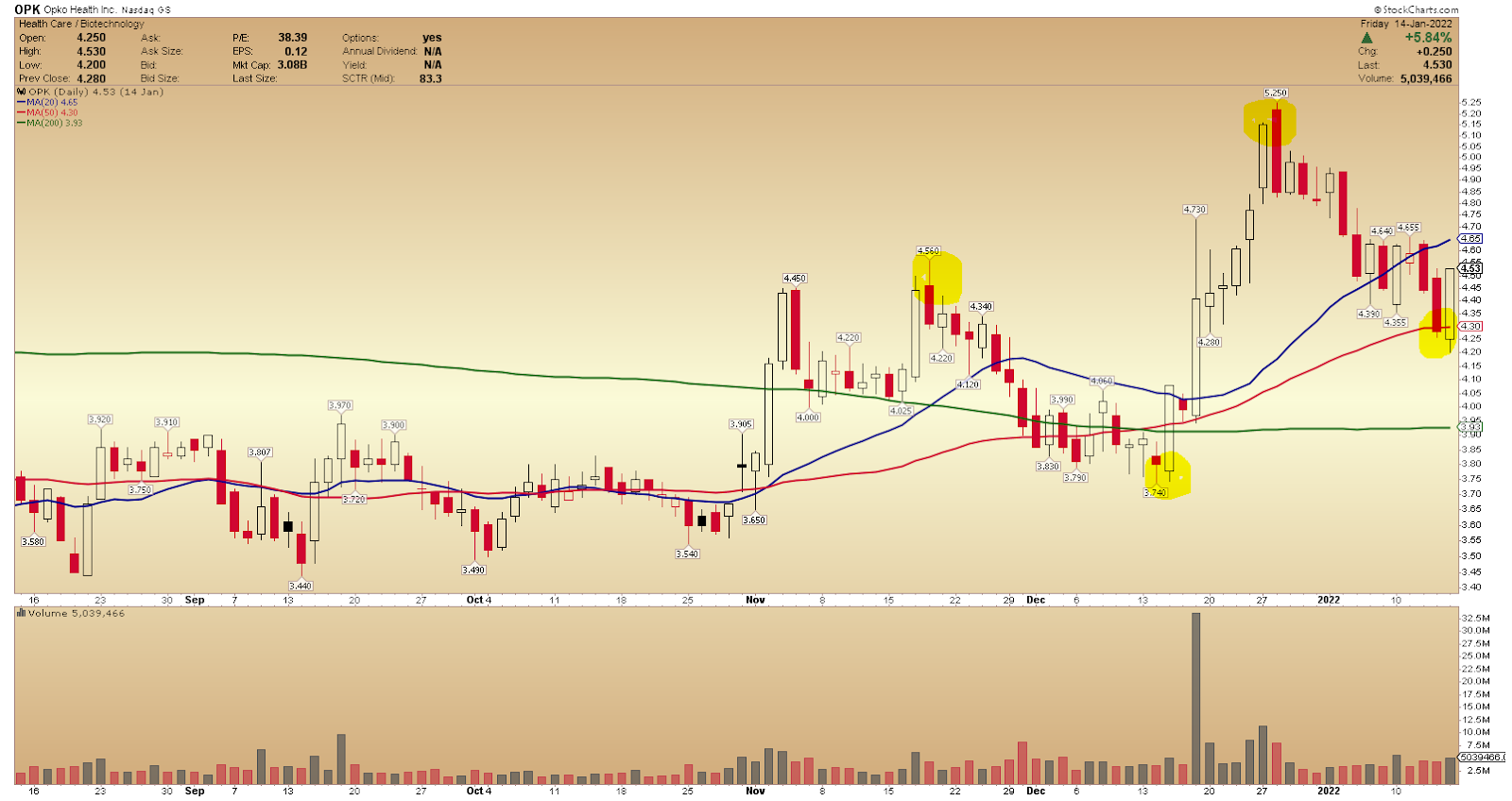 Now that a clear uptrend appears to have formed for OPK on the daily chart, I will be keeping an eye on it going forward.
Notice how two higher highs and higher lows have been confirmed on the daily chart.
As a result of the daily chart and pattern, I will be looking for a possible entry on a pullback around $4.30 or between $4.30 and the 200d MA.
Suppose the stock can continue to hold the uptrend and provide a solid entry opportunity as planned. In that case, I will look for a conservative target area of $4.90 – $5, as that is where the stock previously broke down from and pulled back after making a high at $5.25.
A more ambitious target area would be the previous high of $5.25.
My stop area as of right now would be $3.75 but might be adjusted based on how the pattern emerges.