What a day yesterday!
The market traded as low as $420.76 before closing the day near the highs at $439.84. That's not a typo… $439.84!
Yes, that's a 19 point range from low to close. Remarkable.
Just take a look at this SPY chart from yesterday: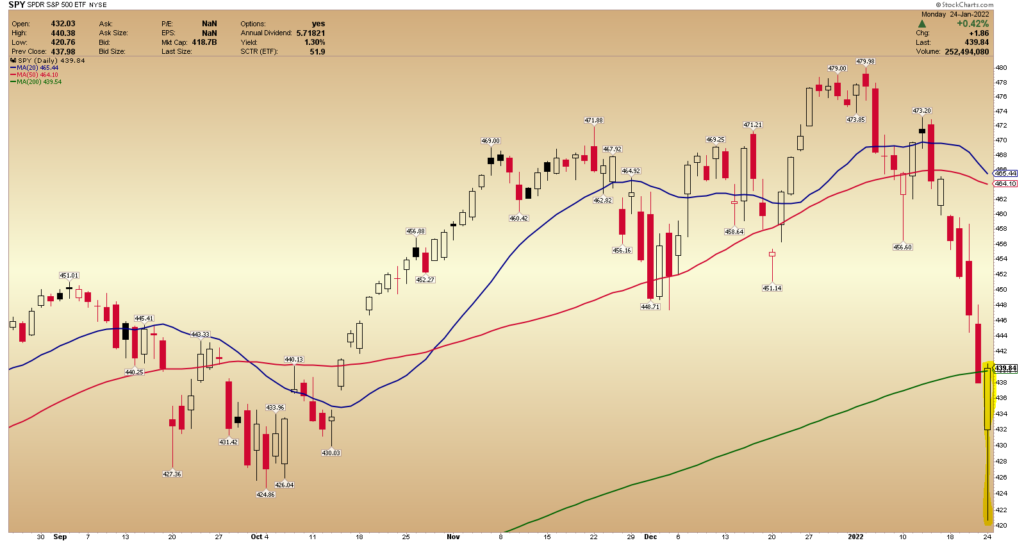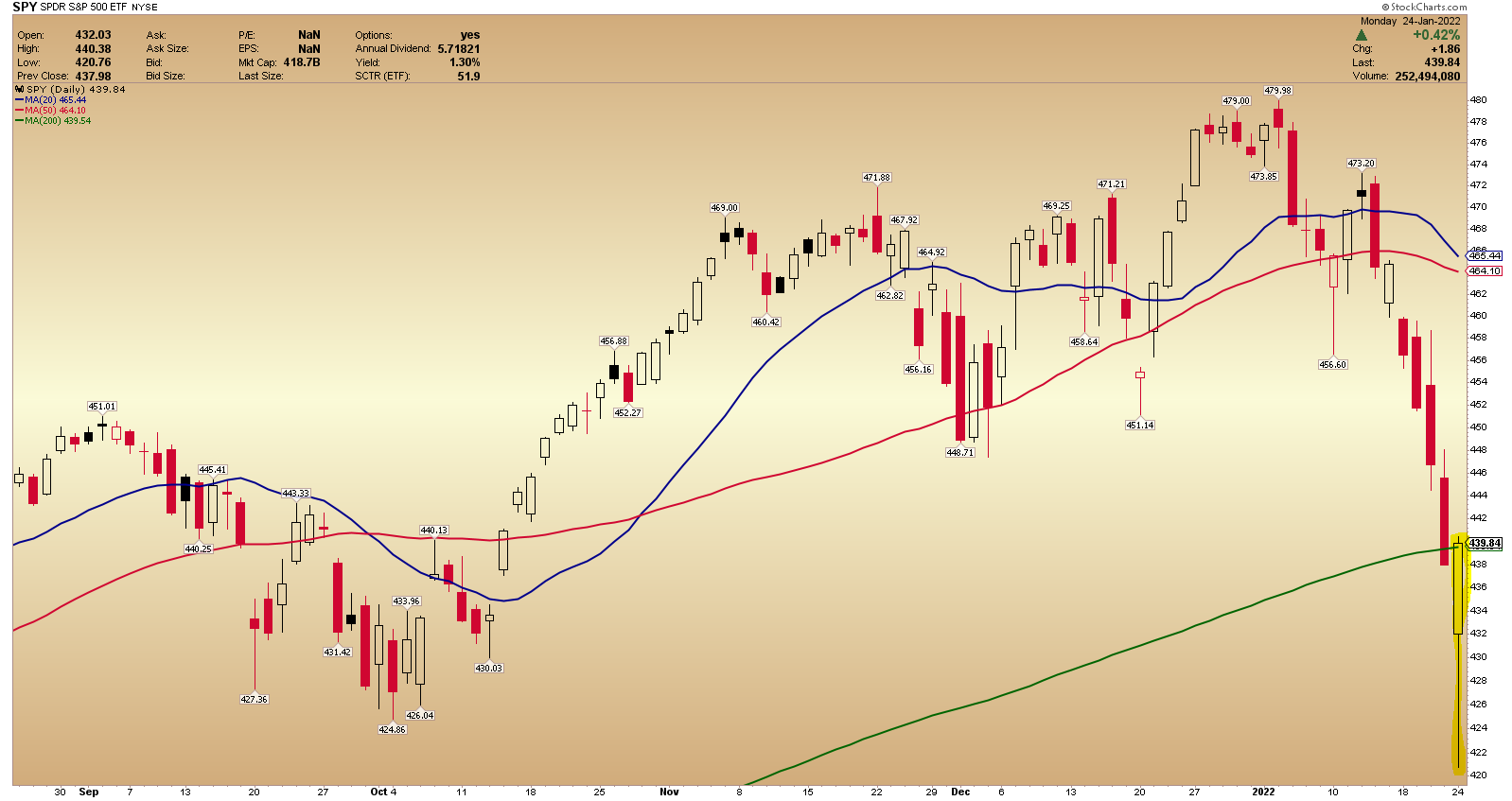 Gang, I want to go over two concepts before I get into the play I made yesterday,
First off, when the market is this volatile, I like to make directional trades in SPY by way of options, and I also look for penny stocks showing relative strength to the overall market.
That's what I did yesterday and something I wanted to talk to you about today.
When large caps are trending lower, I have often noticed that specific small caps or penny stocks often uptick. 
I often find unique opportunities in small caps when the market is trading with an elevated level of volatility because penny stocks don't always follow the broader markets.
Secondly, I wanted to take this opportunity to also go over the candlestick from yesterday's SPY chart.
This is known as a reversal candle, or specifically a Hammer Candlestick.
A Hammer candlestick is bullish because it signifies that it might have bottomed. 
Take the SPY candle from yesterday. It is a Hammer because, in the morning, the sellers outnumbered the buyers; however, that momentum changed in the afternoon, which led to the daily SPY candle having a long wick and a green body – a Hammer.
Now that we are clear on that let's get into my defensive play from yesterday, gang.
Unique Logistics (UNQL)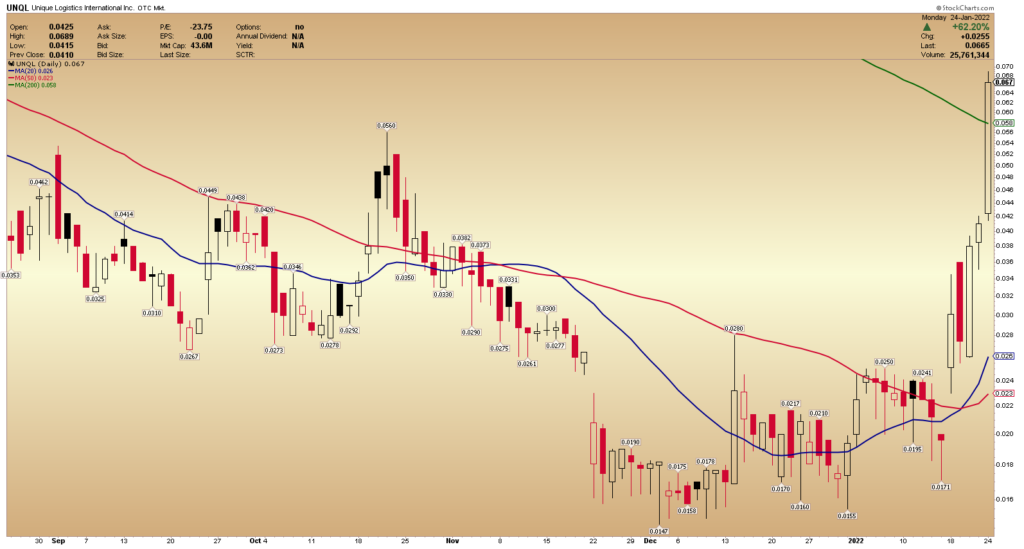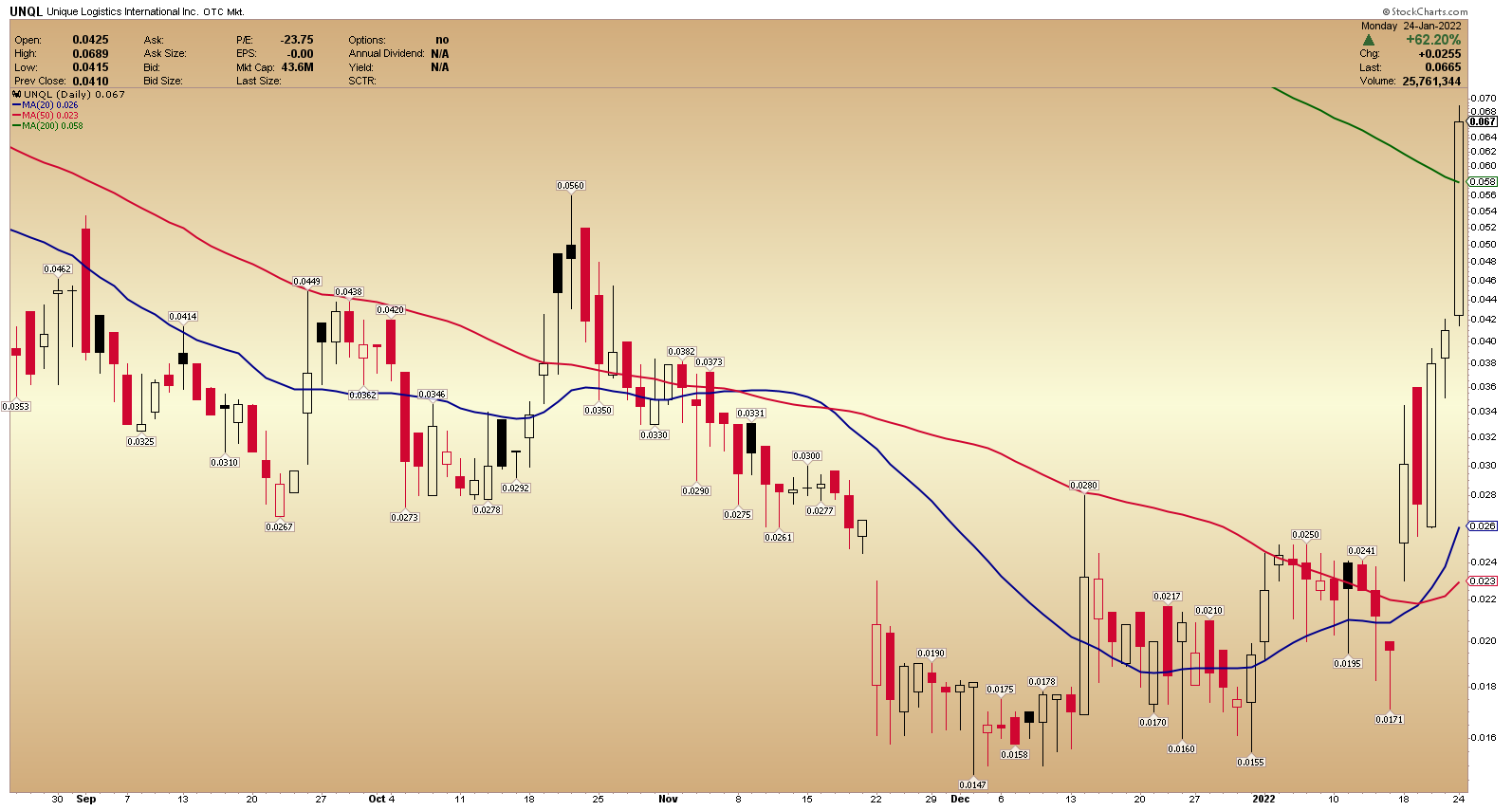 UNQL, according to Yahoo, operates as a logistics and freight forwarding company in the United States, China, Hong Kong, Taiwan, South East Asia, India Sub-continent, and internationally.
Yesterday, this stock caught my attention as it bucked the market trend and traded impressive volume.
Let's go over the trades I made in the stock and why I made them.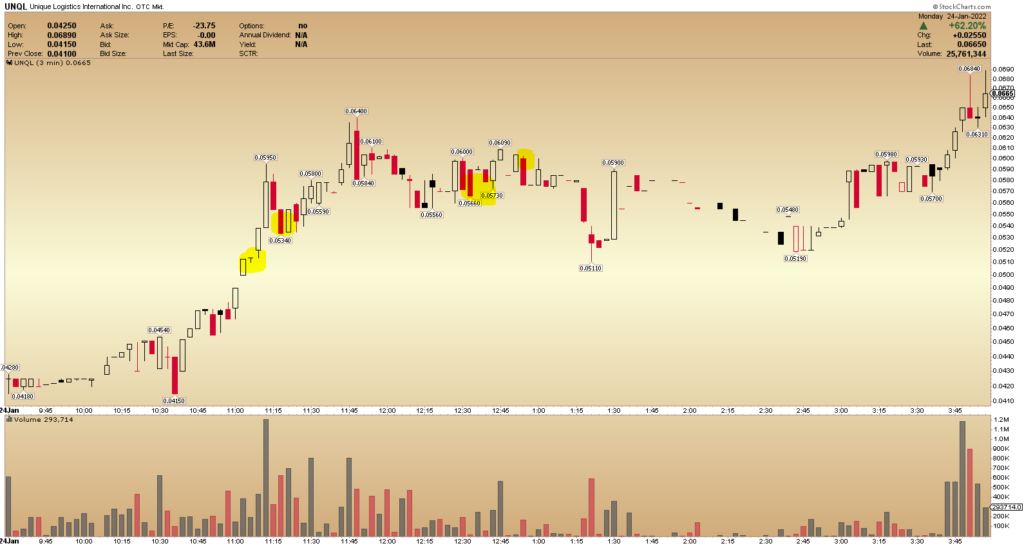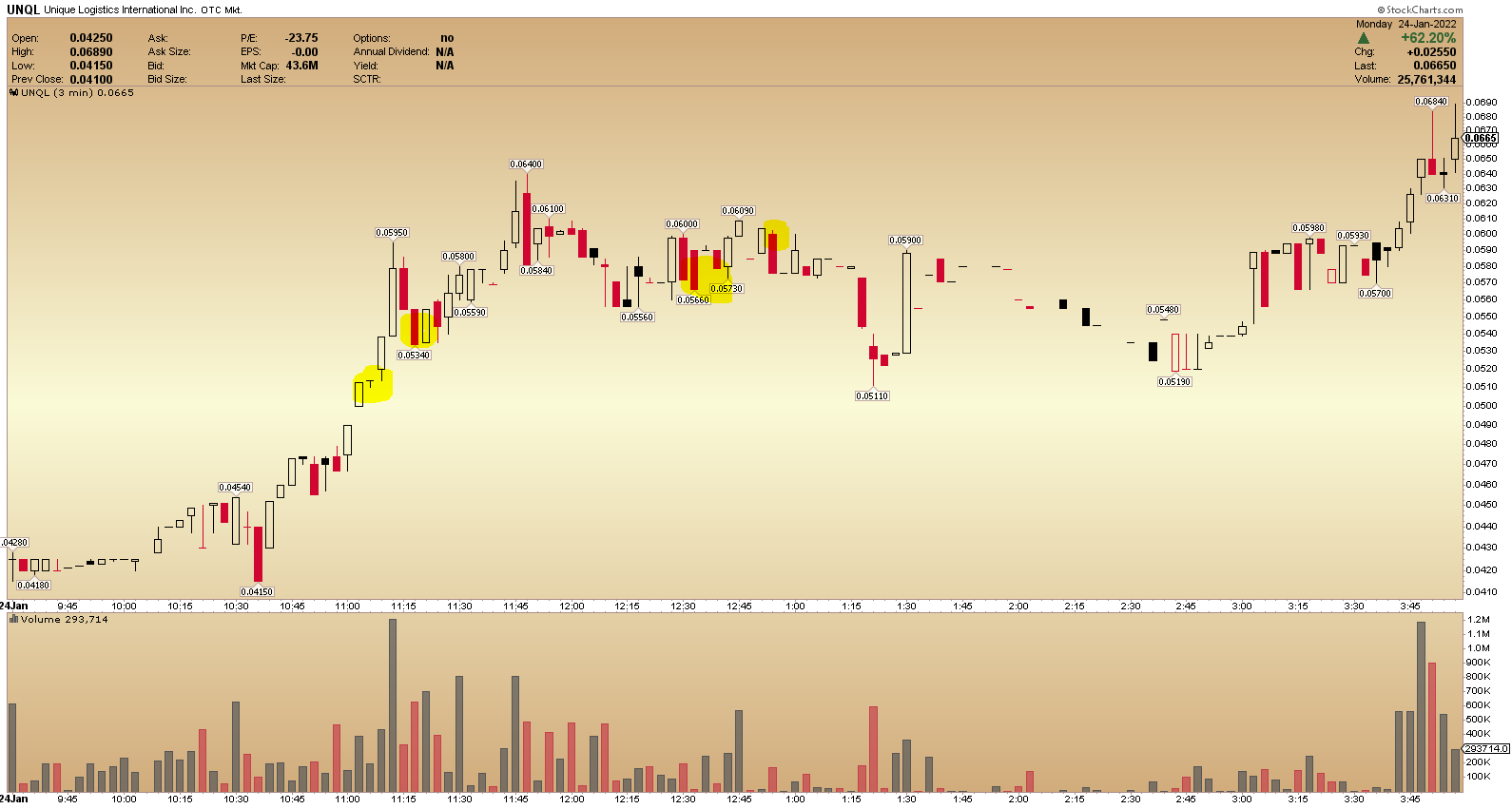 I liked how this stock was trading significant volume and bucking the overall market's trend on the day.
I also liked how the stock showed signs of continuation on a higher time frame to the upside.
As a result, I had this on my Mid-Day Watchlist and alerted my members to my trade plan and specific trades in real-time.
After showing signs of strength and momentum all morning, I got long at $0.049 and sold shortly after at $0.0539. 
After selling, I let my members know that I was looking to get back in, looking for a similar move.
That opportunity came in the afternoon when I got long the stock at $0.057 and sold it shortly after at $0.06, again taking advantage of the upward momentum and opportunity to scalp the range.
The Bottom Line
I believe that when people rotate out of large caps, they sometimes jump into small caps, and this stock and its impressive move yesterday is an excellent example of that. 
Even when the overall market might be getting hammered, there are still pockets of opportunity for penny stocks.
Why? Because penny stocks don't always follow the broader markets.