It is so easy to get distracted in these markets.
You have a plan. It's a great plan, in your opinion. You have confidence.
…and then the market throws you a curveballcurve ball.
You go from hyper-focused to instantly-distracted, and you're tempted to abandon your game plan.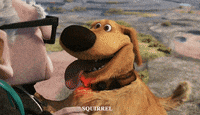 DON'T.
That's the last thing you want to do!
Getting distracted greatly increases your risk – and that might not be what you want to do.
To see this in action, our man Ben Sturgill breaks down his look at MSFT and how some unexpected strength in the markets tempted him to abandon his risk/reward plan… but stuck to it.
With the markets showing more strength Wednesday, then pulling back into the 3pm hour, I was looking to play a name that had shown strength on the day and that could continue on with that strength after some consolidation.
It was with this thought in mind that I wanted to play a name like MSFT for a potential bounce into the end of the day… IF the market could find support for a continuation. 
However, anytime I play a wedge pattern, which is what MSFT was setting up, it requires a stop out at the bottom of the wedge, which I discussed with Mobile Closer members. 
MSFT did move lower with the market at the close and my entry at $255 was quickly stopped out when price moved below $254.70. Losses happen in trading and often losses are needed in order to take a shot at what appear to be good risk/reward levels. 
The important thing is to weigh out the risk reward and stick to a plan. That's what I did with MSFT.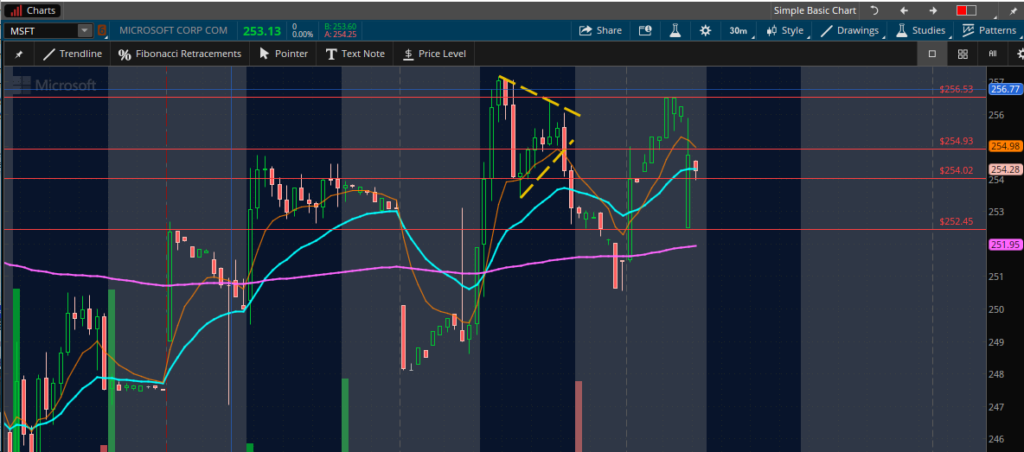 Thursday, I looked for how MSFT opened to see if the price could hold this level and break out above $256.50. 
The MSFT calls I watched were the July 1 $265 calls. 
Here are the levels above that I targeted: The support levels were $254 (Conservative),  $254.93 (moderate), or $256 (Aggressive) for KO. Also, $256.50 was a key area of resistance I looked for a price to break out of.
Keep in mind my target is usually 10% then I'll plan to trail and scale out. 
Did I take the trade? That's for Mobile Closer traders to know… and you to find out.
Click HERE to join them and see for yourself – and be alerted every time I'm looking at trades like these!