Markets go down. It's a fact of life.
If you're a trader, you have to get comfortable with that. Bull runs are awesome… but the market pulls back.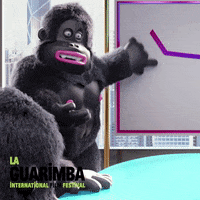 So what do you do?
My man Jason Bond knows what he's doing: he's looking for beaten-down stocks that could be ready to rebound after the dip.
This Fed-induced bear market was inevitable. That's the bad news.
The good news is: it can lead to opportunities. 
I really like oversold stocks that look like fish hooks… So let's examine 3 of these stocks under $5.
EVOL – Might be a little early still, but when this turns, a bounce to $1.30-$1.50 makes sense.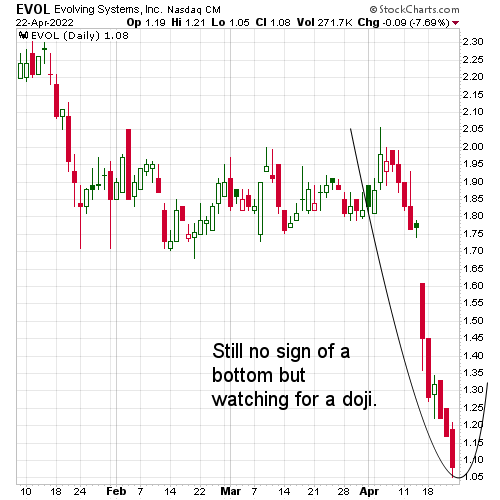 IMTE – This is an ugly chart, I get it, but it's rounding above $4. A bounce could open the door to $8, which makes it very attractive if it starts to run.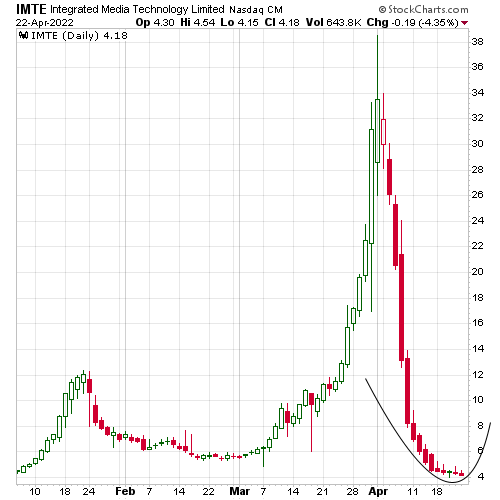 LLL – More of a rest pattern here. After the fibonacci failed around $3.50, this pullback to $2.25 support could lead to a $3.50 bounce.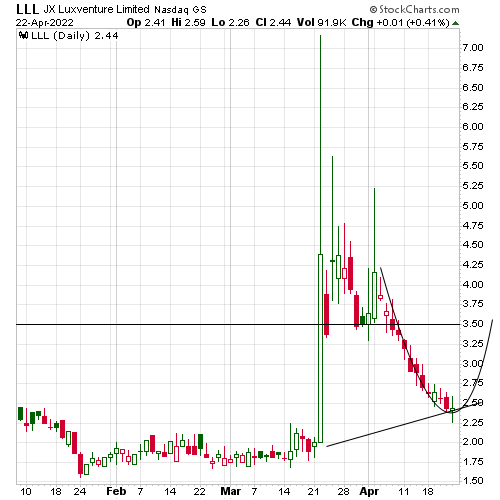 BONUS: A 4TH IDEA
VERU – A little higher priced and not sold off. But instead, it has been very strong after news recently. Above $11-$9, it's in play for a test of $15.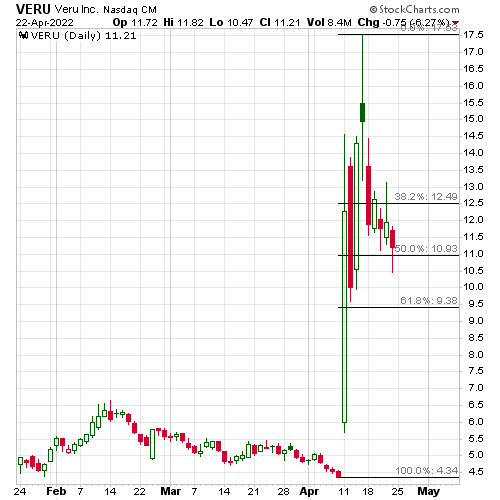 The trades are out there – even in a bear market.
The key is finding them… and building a trading plan for when you might jump on them.
That's what I do every week in my JasonBondPicks Pro service – and you can see exactly how I build my trade plan in times like these.
Click HERE to see my latest strategies in an ever-changing market!