I love it when patterns line up.
Sometimes, you look at a chart and all the signs are there – a stock could be in "launch mode".
And that means it's time to keep your eyes open!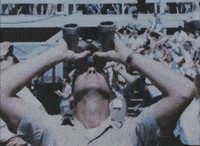 Now, look, just because things line up nicely on a chart doesn't necessarily mean that a stock is going to launch to the moon.
The market does what it wants.
But… if the signs are there, it's worth taking a closer look.
My man Ben Sturgill has a stock on his watchlist right now that is – in his view – showing some serious strength.
Is PM in launch mode? 
After the stock did an incredible consolidation move at the 20, 50 and 200 day SMA's, it has bounced some here to the $106 level.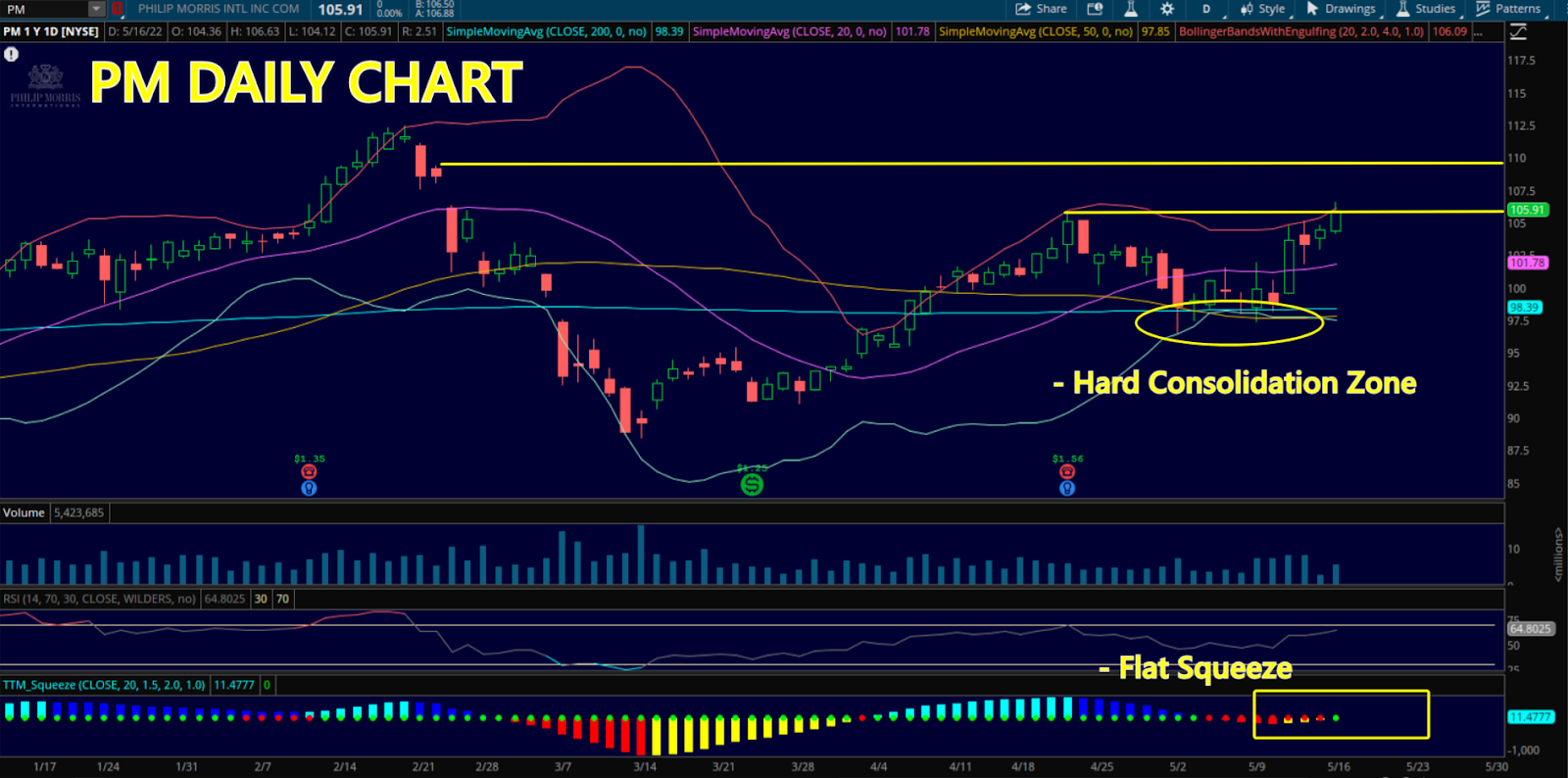 As PM trades into the summer, we could see a test of the previous levels around the $110 and even $112.5 area… if this moment off of the consolidation range continues.
I've highlighted the TTM Squeeze signal on the chart as well. That's because it looks like this current move could be setting up to squeeze here and if so, then $110 is definitely in the cards.
Just to recap – for those unfamiliar – PM had made a nice run up into the end of April before pulling back hard to the daily 200 EMA, finding support there and pushing back up. 
It's now at a key resistance level that if it can hold it at $106, I'd like the June 17 $105 calls.
That's just ONE stock on my watchlist right now. How am I finding them? By fishing in the "Dark Pools".
Click HERE for a quick 5-minute video where I explain how I do it.