Another week, another slide in the markets.
It wasn't a collapse, but Monday saw a steady move south that perfectly sums up where we are, economically-speaking.
Just a general malaise about things.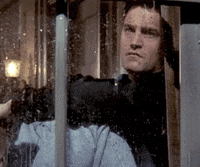 But does that mean there aren't any solid-looking trade opportunities?
Of course not! 
Even little slides like these can open up some interesting trades. Ben Sturgill will tell you.
He took this move downward and hunted down a stock that was already breaking through support lines and moving even lower.
With the markets moving steadily lower Monday, it looked like they could push even lower into the close. As a result, I was looking to play a name that was showing weakness AND that had already broken a key support area on the day so that it might continue that move. 
It was with this thought in mind that I wanted to play a name like NKE for a potential push lower into the end of the day. 
NKE did push lower into the end of the day, but not enough to hit my target. NKE did move lower after the close and found some support at 102.40 and it's now back up, testing the key resistance area of $103. 
I got into this trade at $1.25 on the bounce back to key resistance of $103.30 so I'd like to see NKE stay below that.  I'd likely get out above that level.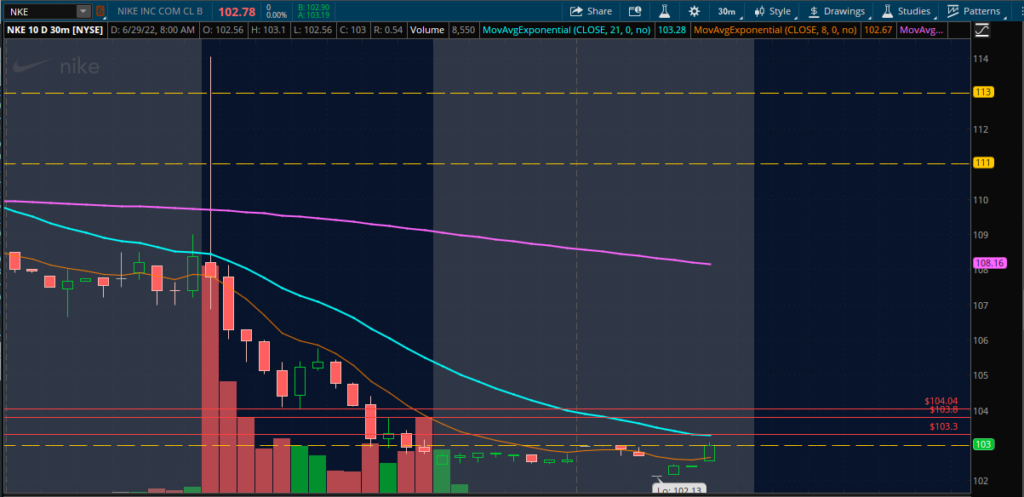 Now, I'm looking to see if the price can hold below this level and push even lower back down to  $102.40 or more. 
The NKE puts I'm watching are the July 8 $102 puts. Here are the levels above that I will be targeting: 
The resistance levels are $103.30 (Conservative) $103.10 (moderate) or $103 (Aggressive) for NKE. Also, $102.40 will be a key area of support I'll look for the price to break down through. 
Keep in mind I'm likely to keep a tight stop on this one if NKE opens up strong. 
Want more trades like this one? I do them all the time with Mobile Closer. Click HERE to check it out!