If you play baseball, you probably dream of swinging the bat like Babe Ruth.
Heck, even if you don't play baseball, you know what I'm talking about.
The Sultan of Swat. The King of Swing. The Great Bambino.
The guy hit a lot of home runs.
What most people forget is that Babe Ruth also struck out a ton. By swinging for the fences at every bat, he was sent back to the dugout just as often as he rounded the bases.
This is a problem many traders have, too – constantly trying to score triple-digit gains instead of aiming for more modest wins and managing their risk.
It drives Jeff Williams crazy.
Hey Gang, like Jeff Bishop said, I'm almost always focused on getting base hits.
That doesn't mean I don't hit the occasional home run, but my goal is to limit my "strike outs" as much as I can.
A couple weeks ago, I saw a trade that was a perfect example of this "base hits" approach.
As I typically do, I discussed a few big moving stocks and possible game plans in the pre-market while in the live chat room.
VIVK was one of the mentioned stocks, and I went over what I would be looking for, for a possible entry and target.
Shortly after the open, I entered a long position at $3.86, targeting $4s. As I said in the chatroom:

Shortly after my entry,  I sold my position for an average exit price of $4.09 and a 6.02% gain.
Here's a screenshot from my trading journal: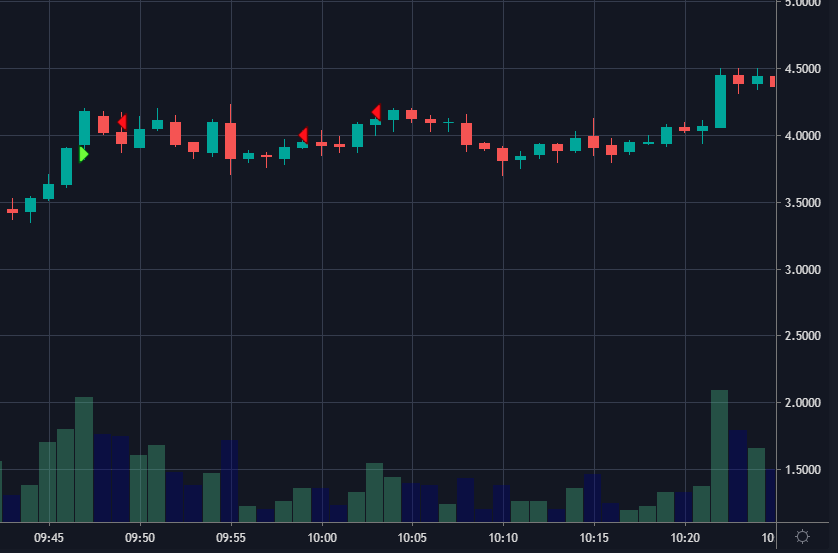 This trade is the perfect example of achieving a base hit because I narrowed my focus off the open to focus only on one stock.
The stock presented a trade opportunity to me, for which I was prepared with a target price and entry.
I got in, achieved my target price, and got out.
That's a base hit.
As you can see, there's nothing fancy about it. But if I can do this regularly, I can take full advantage of the laws of compound interest for slow, steady growth.
That's my goal, anyway.
It can do wonders, too, and that's why I'm sitting down TOMORROW with RagingBull Co-Founder (and fellow penny stock trader) Jason Bond to walk through my entire trading thought process and technique.
I want to show you some trades I've made, run a live scan or two, and make a HUGE announcement about a returning feature that traders have been asking me to bring back for well over a year!
It's going to be a lot of fun – and I hope to teach you a thing or two about stringing together "base hit" trades.
Click HERE to add this LIVE Kickoff Event to your calendar so you don't miss this big announcement.
I'll see you there!