I always get excited whenever I see a "breakout" pattern emerging on a stock.
So you can imagine how I reacted when TWO stocks were showing breakout patterns this week…
What patterns? Which stocks?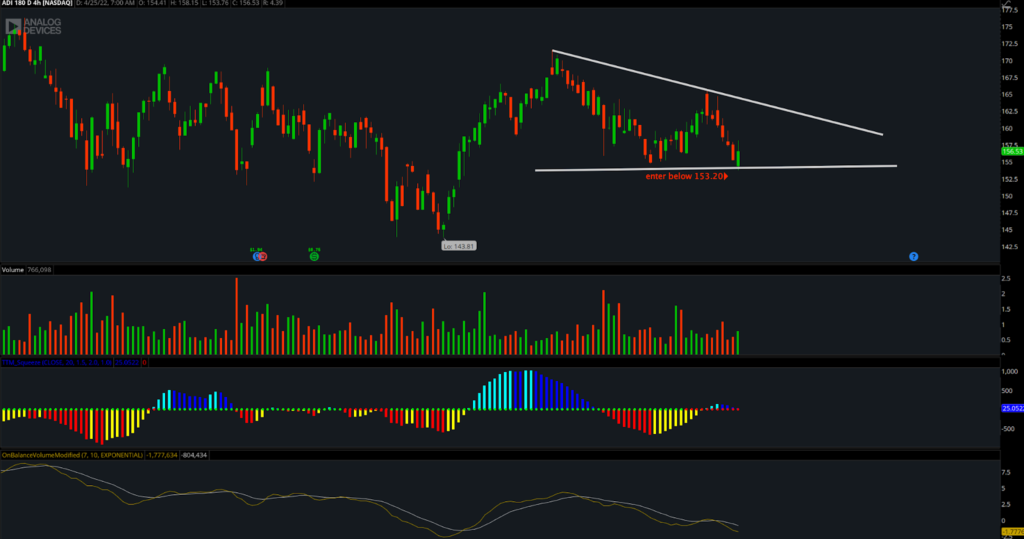 The Pattern: Descending Triangle
This descending triangle is in the early phases at this time and buyers seem to want to defend the lower support.  But it doesn't matter how "long" the pattern goes on for, it is still bearish, and any break of the support level should signal that lower prices are soon to come.
Ticker #2: BBY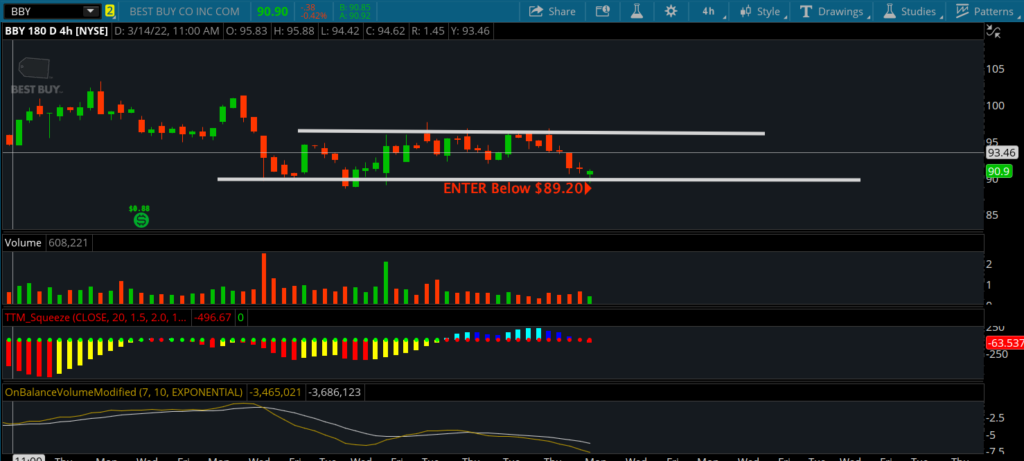 The Pattern: Sideways Consolidation Channel
Break of support of a sideways channel is always a bearish pattern, as the bulls are failing to buy at key support levels.  If the break of this pivot level and support level happen, I would expect selling momentum to pick up to the downside.
These are bearish signals, and there are ways to play these. That's what I talk about all the time in Total Alpha, and you can bet these two stocks are currently on my radar for traders to rush in and buy.
The best way to jump on these stocks? Get into Total Alpha and be ready if these stocks make the right moves!
Click HERE to learn more about how to stay on top of these trades with Total Alpha.