Hey gang, Jeff Williams here.
Just like the other Jeff, I have loved the action in small-cap biotech stocks lately.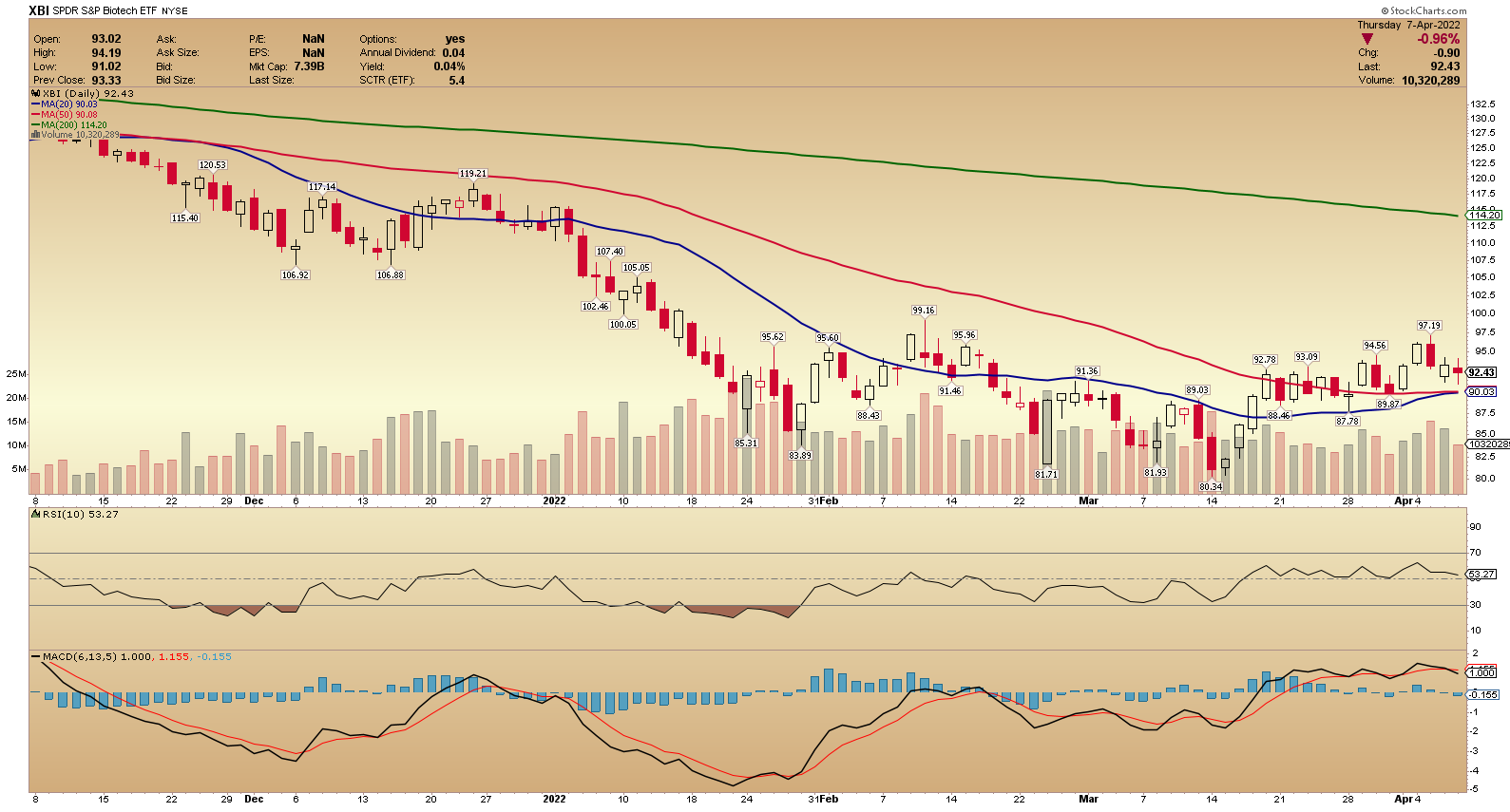 The XBI continues to base above the 20d and 50d MA after bouncing off the lows from last month.
As a result of the XBI firming up, small-cap biotechs are beginning to WAKE UP.
One chart which I believe is aligned with the overall sector is LXRX.
Not only is LXRX bouncing off the lows from last month as well, but the stock is also trading above the 20d and 50d MA.
LXRX has an upcoming catalyst next Tuesday.
So the consolidation breakout pattern that's formed, along with the upcoming catalyst = one of my favorite setups for a biotech stock.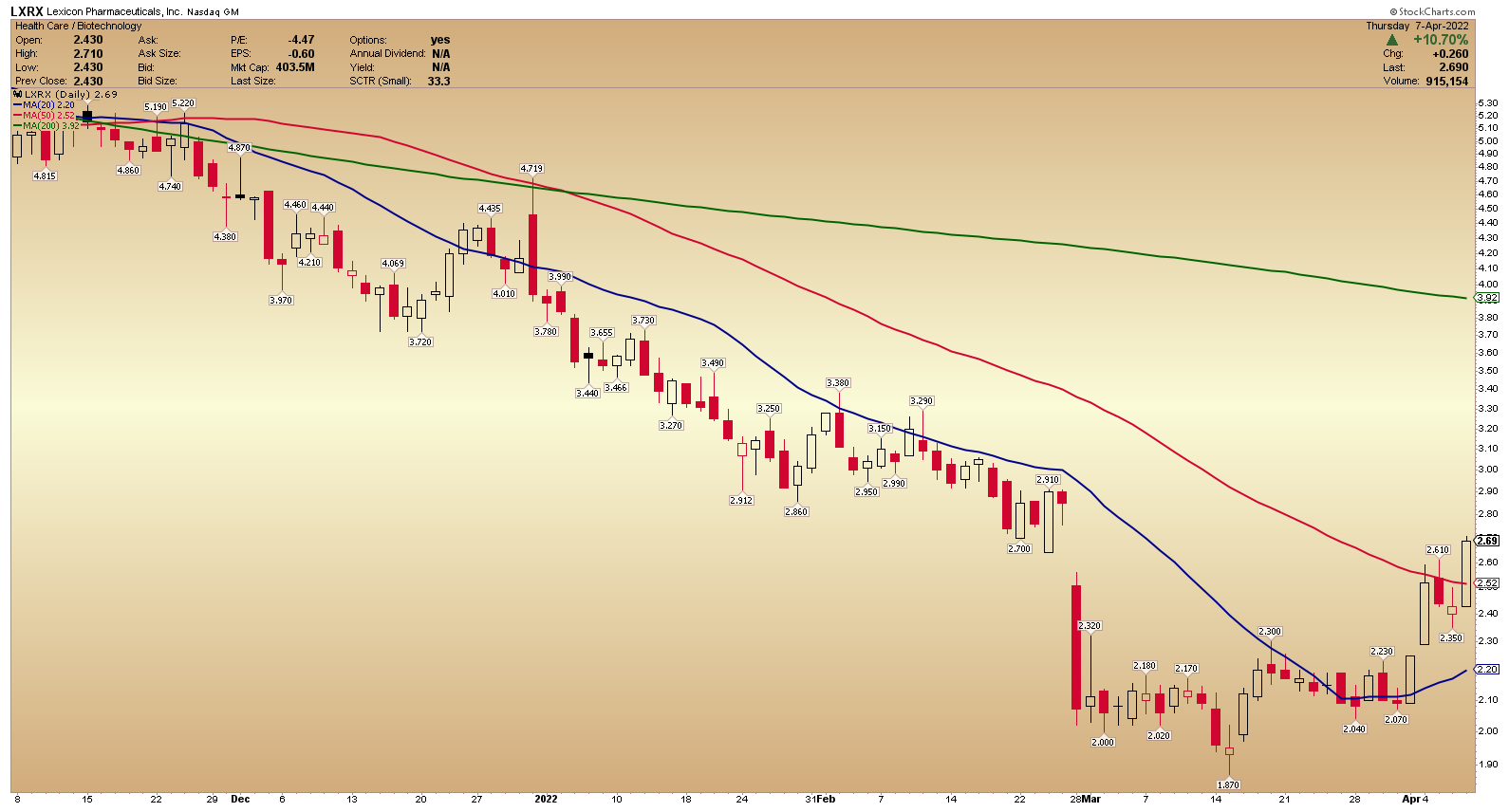 LXRX closed the day up 10.70% yesterday after the stock broke above the 50d MA and made a higher low and high on the daily chart.
With its strong performance yesterday, a consolidation breakout pattern on the daily chart, an upcoming catalyst, and with the XBI holding up, I got long.
The upcoming catalyst provides an anticipatory effect on the trade and provides a time stop for the trade.
The anticipatory effect: I am looking for the stock to gain momentum to the upside today and possibly on Monday in anticipation of positive news.
The time-stop: I will not hold this position through the catalyst as that goes against my risk management rules. 
My Trade Plan
I entered the position yesterday afternoon at $2.68.
My conservative target area is previous resistance on the daily chart, at $2.90.
My ambitious target area is the following resistance area, between $3 – $3.20.
I will stop out of my position at around $2.40.
The Bottom Line: The variables come together
Gang, I think this trade is an excellent learning opportunity.
The big takeaway for you should be how I built a picture with various variables, all coming together well, resulting in a position being placed.
Now, speaking of catalysts…
The health care sector is shaking up in 2022…
One of the most volatile markets on Wall Street is pharma.
And in 2022, I expect them to blow up even more.
Why? Because just like LXRX above, there are some potential catalyst events on the horizon.
Specifically, I see 5 coming up that hold huge potential.
This Thursday evening, I'm going LIVE to reveal these 5 events and my game plan for trading pharma stocks to take full advantage of them.
I'm calling the event, Pharma Predictions, and I'm presenting it as part of my Biotech Breakouts service: