Sometimes it feels like watching a stock's price action is like watching a game of Pong.
You do remember Pong, right?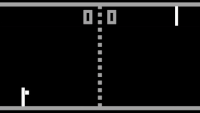 Anyway, a stock price can bounce back and forth for a while before it shows signs of life.
But that doesn't mean it's not doing anything.
Yes, that bouncing around can be a little boring or even frustrating if you feel like a stock is ready to break out of the pattern.
However, Ben Sturgill tells us that it could be a signal to the market.
That's what he's seeing out of ABT right now.
ABT is at a critical junction right now…
With corporate earnings behind it, ABT now faces the challenge of breaking above the suppression seen at the 200 day SMA – at around $125.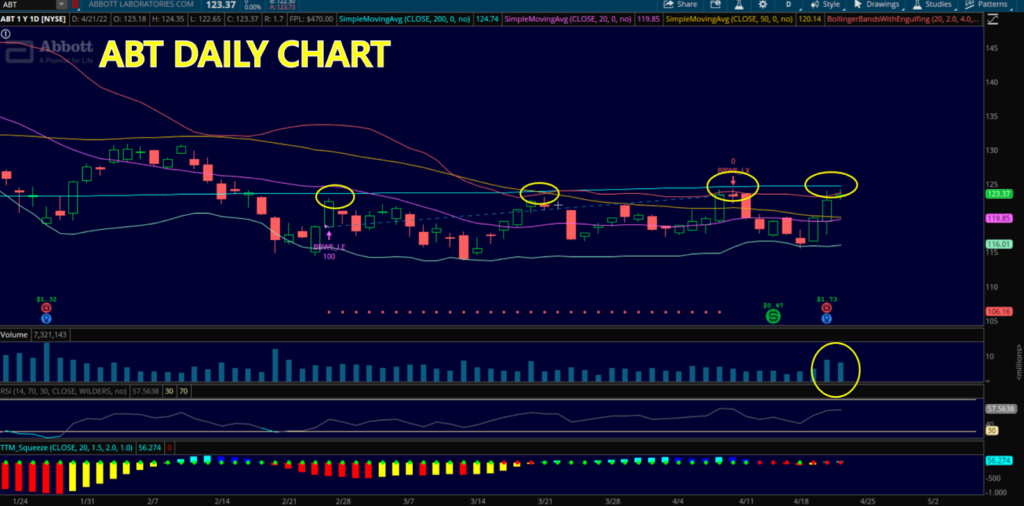 In fact, in this sideways move, ABT has tested the 200 day SMA four times already, which tells me that the stock is signaling to the market that is a critical level to overcome before any significant trend to the upside can take place.
In other words, I'm not touching it until it breaks above that 200-day SMA line!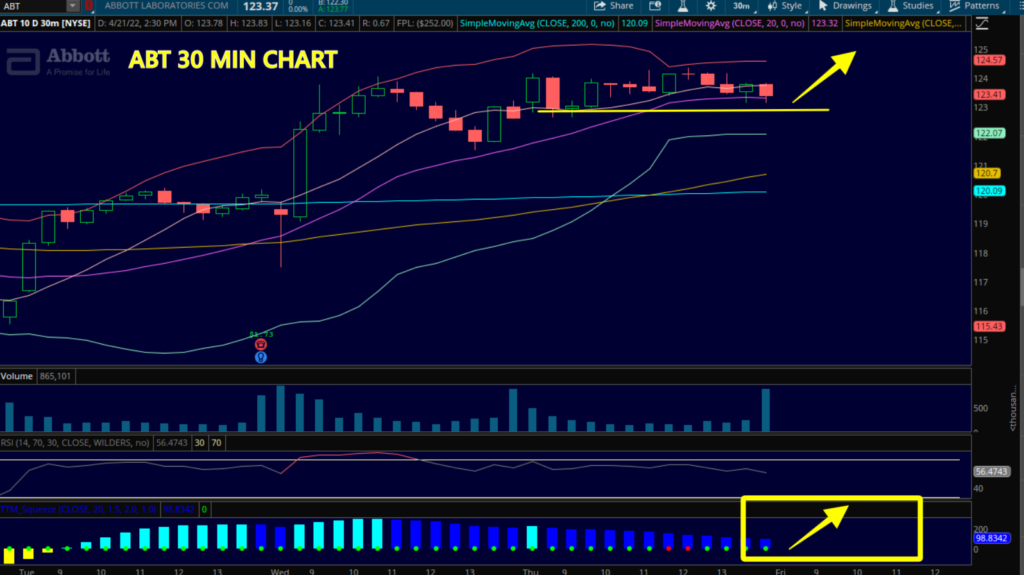 On the 30 minute chart, this consolidation move for ABT could be the position it needs to be in here for final launch above that level around $124.
Of course, you have to go a little deeper than just looking at a chart, right?
ABT just reported earnings and they were generally good. Additionally, ABT held up nicely today in the market that was down, showing its relative strength. Also, there is price and volatility compression on the daily, which means it could make a strong move soon. 
If ABT breaks through the $124 resistance line, it could move strongly.
I'd be interested in the MAY 20 $130 calls on a break and hold of $124 for a push higher. The May 20 $125 options also work.
This is just a sampling of the education you get in Dark Pool Picks! I can spot trades before Wall Street picks up on them… click HERE to learn more.