I don't know a single trader here at Raging Bull that trades primarily with their gut.
Every one of us, in some way, shape, or form, insists on trading with a plan.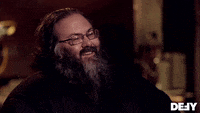 A plan is what keeps you on course, trading what you know, and not making silly, avoidable mistakes.
But it's not perfect. Sometimes a plan can cause you to miss out on a trade.
That happened to me this week.
Every week, I send a group of traders what I call my Bullseye Trade – the one pick of the week that I think has the highest potential.
Last week's trade came in HOT.
Some trades take their time to make their move, and others happen right off the bat.
There's not much we can do about it, that's just how trading goes. If they move too fast, you might miss it.
As much as I wish that I could say I got this trade, I unfortunately missed out on a great opportunity on a wicked trade.
Here's what the chart looked like on Monday:
I saw an elongated bull flag in CAR that was pulling back into the 100 hourly moving average.
And I thought there could be some bulls sitting at this level that might look to jump back in for a quick trade.
I wanted to enter around $12.
Here's what happened…
Unfortunately, this was a great trade that I was not able to participate in because the buyers got a hold of the stock right from the opening bell.
Maybe – maybe – I could have been more aggressive and squeezed that trade in the first 5 minutes and been in the $12-$13 range.
But I didn't. I missed my chance.
I said $12.00 was my entry and I was going to hold myself to this.  
And I didn't violate my trading rule, but I missed a potential great trade.
As a trader, you live or die by trading rules.
I don't break mine – and sometimes this means I miss a trade. And that's okay!
What happened next? These options trades went from $12 at the open to $24.50 at the highs of the day!
Talk about an exciting Bullseye Trade!
It's important to understand that, when this happens to you, we get it. We've been there. We miss out on trades because of our plans.
And if we tell you to stick to the plan, you can bet that we're doing so ourselves – we drink our own Kool-Aid around here!
I send out these Bullseye Trades every week – Click HERE to get the next one in your inbox!